Ever since I performed my very first fetish camshow I've become obsessed with the idea of creating fetish clips. But as many cammodels will say that you don't always choose the fetish, the fetish sometimes chooses you. What this means exactly is that at times you may seek to learn everything possible about one particular fetish only to find out that it's not something that you can interpret or perform very well. Despite putting in the effort and research finding what's right for you doesn't always work out according to plan. Quite often a cammodels decision to perform and create specific fetish content is based upon demand combined with that one rare talent that she or he may possess. Once you've determined that you're okay with profiting off of what some may consider a weird and obscure fetish the realm of possibilities will expand.
The very first micro fetish I found myself enjoying came with major rewards that centered around a very minor focus attached to the male ego. If you've been a camgirl for sometime then you should know that there is no body member more symbolic of the male ego than the penis. I like many other cammodels are presented with a daily barrage of dick pics as a form of communication and/or ways of gaining our attention. During my first year as a camgirl it wasn't before long that I realized that not all dick pics come in the form of a well endowed package but many times they were shriveled, teeny and almost non-existent. This is when I realized that I had the potential of becoming the Patron Saint Of Micro-Penises.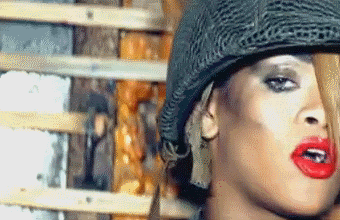 Before I began my research into the fetish world of fetishing smaller than average penises, I myself had never heard of fetishes like SPH (Small Penis Humiliation). Until that time, I was completely unaware that having a micro penis was considered a medical condition and through the daily collage of tiny peens I discovered the men who enjoyed being riduculed for it.
A micropenis is typically diagnosed at birth. The condition can be caused by irregular hormone levels during the third trimester of pregnancy. An adult penis is considered abnormally small only if it measures less than three inches (about eight centimeters) when erect. Treatment might involve hormone therapy or surgery.
My new found talent for lauging at and mocking the men who suffered from physiolgical "shortcommings" is definitely a prime example of "You don't find the fetish. The Fetish Finds You." I often wonder what it is about my cammodel persona that attracted so many SPH Fetishist and after thinking it over the conclusion I've come to is, it must be my no nonsense demeanor and my somewhat inviting resting bitch face. Throw in a mean girl snort at the slightest mention of a less than average penis size and I was off to the races with pure creativity.
From my research and new camshow bookings I was able to discover that not all men infatuated with SPH were all attached to itty bitty micro-penises. Occasionally during cam to cam sessions, camshow where members will share their stream for my viewing, I've encountered men who were above the average size of 6 1/2 inches who too became sexual aroused at the idea of being exposed live on cam. I have a large customer base for SPH who prefer phone sessions to live camshows and added in are those who frequent clipsites for said fetish. The most helpful places online to gather information on men with micro-penises were from support groups and forums. Almost all websites have sub-forums where men publicly discuss their experiences with sexual arousal and then gratification through online sessions with Mistresses and Femdoms. Several forum posters admitted to booking real time sessions with dominatrixes who specialized in SPH. I found it so fascinating and know that I had a natural talent for it fueled my desire to learn more.
Going Deep Into The Minds Of Those With Small Penises
In the beginning I wouldn't exactly say that I fully understood the phenomenon of being ridiculed for something they had absolutely zero control over or why a man who was above average size be into something like small penis humiliation? It was much later after having at least a year of experience performing and creating this sort of fetish content that I began to realize that by putting themselves out there to be seen was a way of regaining control and possibly a way of coming to terms with the shorthand they were dealt. Once I understood this it became more than a gimicky fetish to increase my online earnings as a sex worker but something I took very seriously. From there I came up with creative ways to interact with my new following.
Fringe Fetishes & Camshow Props
It wasn't before long that I began to receive camshow request for fringe fetishes that were somewhat related to SPH in some form or another. In some cases fetishes like CEI (Cum Eating Instructions)and Cuckolding are almost always mentioned when I began an SPH interview. An interview is something I like to conduct with new customers to ensure we are all on the same page in what is to be expected during the session. I learned through trial and error that not all fetishist are into the same thing even when the fetish falls under the same umbrella. But still CEI & cheating wife fantasies involving a much larger, more endowed lover than the lowly and inferior husband begin to cross my path.
One of my newest regulars described how he came upon the world of cuckolding and how it ties into fringe fetishes involving micro penises but absent in this scenario is the humiliation aspect:
I'm a married man and I have an open relationship with my wife. For the most part I enjoy watching her pleasured by other men. I personal consider it to be a more sensual form of cuckolding because I'm not too interested in the humiliation that comes long with small penis humiliation but I do enjoy the idea of someone who's far larger than myself pleasing her. The idea of my wife using cruel words to describe the experience isn't a turn on for me.  
This is why it's best to ask beforehand what a customer is into rather than assume. However not all sessions are of the intellectual variety and sometimes require props and verbiage that at times feels…silly.
Tools Of The Trade: A magnifying glass, a thimble, a set of tweezers from my makeup bag and an old fashioned monocle for comedic effect.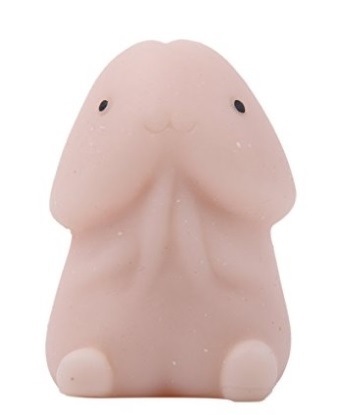 I've even been able to find cute little toy penises online that I use for my camshows and fetish clips. And in addition I've created assignments that include recipes for cum eating enthusiast. It's definitely not the path I thought I would venture down when I entered the adult industry many years ago but it's turned into a very interesting career where I'm able to connect with people over issues that I otherwise would have never known existed.
For more information on my journey into the world of weird and obscure fetishes relating to Small Penis Humiliation and much more please visit my website and follow me on Twitter at @PussyByThePound