It appears that Manyvids has once again made a huge effort to set themselves apart from the competition by receiving an huge endorsement by internet celebrity Amber Rose. This year marks the third annual Amber Rose SlutWalk in downtown Los Angeles in honor of all things body positive and sexual equality. Manyvids the premiere site for adult content creators has decided to join forces with MUVA and her amazing efforts to de-stigmatize body shaming and name calling in regards to sexuality by making a donation towards the Slutwalk. In addition Manyvids will hold a major contest on their platform for adult performers giving them the opportunity to go the event.
Special shoutout to to all MV stars from the one and only @darealamberrose! RT if you're a PROUD MV STAR! #ARSW2017 pic.twitter.com/rZf2Y7EGQr

— ManyVids (@ManyVids) September 15, 2017
The scheduled contest will begin on September 17th at 11 AM and come to an end on September 20th at 11 PM. Manyvids plans to announce the winners on September 21st. With four different opportunities up for grabs 5 MV Stars.
Prizes For The ManyVids Amber Rose Slutwalk Contest are:
A total of 5 MV Stars will win VIP tickets to the Amber Rose SlutWalk 2017 in Pershing Park in downtown Los Angeles on October 1st. Valued at $250. (The 3 contest winners, and 2 contest participants chosen by the MV Team)
In addition to VIP Tickets each MV Star will receive a $500 cash prize to use towards travel expenses.
All contest winners will receive a specialized MV Gear package that will be shipped to your home in a rush delivery so that models can represent Manyvids at the Amber Rose Slut Walk.
And finally all winners will have the opportunity to take photos with MUVA, Amber Rose herself!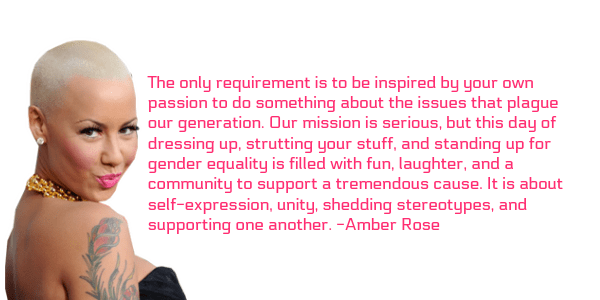 This years slut walk will feature art exhibit by Maggie West her latest installation entitled "98" will pay tribute to every woman's right and freedom to sexually express herself while removing the concept of sainthood and purity in the hopes of  letting feminine sexuality shine on its own. Additional sponsors for the third annual Slut Walk are Lelo Official, a premiere lifestyle brand and maker of erotic sex toys. To read more about Manyvids a wonderful partner within the Boleyn Models Daily Pay program, read more about them and their new and amazing live take overs.