"The site is really easy to use, and already on my first day got two privates right away. Even when it's a little slow, it's okay because I have people to talk to and interact with. In fact, StripChat is probably even more of a casual/hangout type of camsite than MyFreeCams. I try to maintain a good balance between being a tease and not giving too much away. I like to chill out, so I just add everyone to my friends list. StripChat is definitely the type of camsite where being sociable is a bonus." @NaomiCourtney09
When cammodels join StripChat, (one of the fastest-growing camsites around) they aren't expected to drive internet traffic to their chatrooms all on their own. No, instead cammers are given access to personal assistants and social media experts who are responsible for helping them grow their social media following as well as promoting them on all channels within the StripChat Network.  In addition to accounts on Twitter, their social media influencers will also promote Boleyn Models via SnapChat takeovers to insure they're given an opportunity to reach maximum exposure.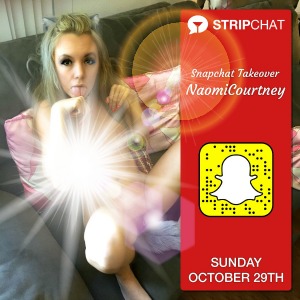 If you're in the Boleyn Models Daily Pay program be sure to check them out if you're interested in trying a camsite that regards webcammers as teammates. Because it is a very sociable camsite they understand the importance of communication and helping performers grow a strong fan base. Not only is StripChat a site where models can perform live camshows but there are also additional features like Paid Photo Albums directly accessible from your profile. Members are even able to make purchases when you're not online.
There are so many different ways for cammodels to earn money online and If your style is more voyeuristic you can definitely put on public shows. However, if you prefer a more intimate setting private one on one shows are available as well.
A private show costs 24 tokens ($1.2) per minute by default. However, this price can be changed in your model dashboard (from 16 to 90 tokens per minute). A viewer can request a private show from any model, but it is up to the models to decide who they will go into a private room with. In the private room, the model does a special show for ONLY ONE viewer. The private show can be ended at any time, by any of the two parties, or automatically when the viewer runs out of tokens.
All models have the ability to earn from peeping members in private shows. This function allows other members to spy on a private show by paying a default price of 8 tokens ($0.4) for a minute of peeping. And of course, this rate can be modified as well. Peeping members are not allowed to write comments or demand shows. They can watch as long as they have tokens available.
You can earn money by winning bonus cash. Bonus cash. All models have the chance to win bonus cash every 3 hours! Up to 8 times a day you can win for having the largest amount of tokens earned. There is also a monthly contest with much higher awards of up to $2000.
If you'd like to know more information on how you can sign up for StripChat you can get started by registering here on the Boleyn Models Network.