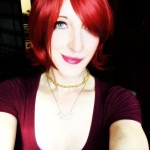 When I was first approached to write an article about the trials and tributes of being a cam girl AND Trans-woman, my mind simply exploded. Everything from tips of the trade that may differ from cis performers to amusing stories and hardships all drifted past as possible ideas. One theme that stuck with me, however, was teaching about and showing a little of the trans performer's world. The term trans in itself is very vague. While all can fall under a generic transgender banner, it is filled with a myriad of different people from different walks of life, and they each fall into the T-spectrum quite differently.
Growing up in the late 80s and early 90s in a fairly pretty progressive upper-middle class family was a wonderful thing. Some can say my youth was more or less quite stereotypical. However, this was a large city in New Mexico, and while the city itself is fairly moderate – not too liberal and not too conservative – it was generally relaxed about things like gender, sexual orientation, religion, race and so on, it was also slightly behind other cities when it came to expressing and understanding some things. The idea and very language surrounding this form of person didn't exist yet. While I had dealt with the stress, anxiety and depression of feeling "wrong" since a very very young age, it wasn't until much later that I was able to start moving forward with my life. It was shortly after this that my spouse's jokes about being a cam girl and " makin' her some moneh!" actually became serious and a entirely new world exploded before me.

A T-girl who is naturally very pretty in the traditional sense, with no need for work to be easily passable as cis-female, can breeze through the public with relative ease. Trans-women that don't meet the cultural ideal of pretty or those whom fall into a more androgynous form can again normally pass through with relative safety. Those who can't shake any of their masculine forms off often have to go through HELL in the real world, though. And most of us tend to always dread the appraising eyes of others for this very reason. When you get on camera, however, you need to be able to put this to the side yet remain fully aware that these features are VITAL to your work. How natural you look, sound , carry yourself, encompass feminine body language – all these little social tells we use for expressing our gender – will directly affect the clients you get and what they expect you to do.
It seems like a cruel way to put it, but sometimes you really feel that idea that were often more a fetish more rather than a niche, like ebony, or bbw. Most cam sites don't even really discern us from other similar but very different groups, such as cross dressers, sissies, or drag queens. We get lumped in all the same, and customers will see that at first. If you look like a pretty natural-enough female, they expect a total normal woman who may just happen to have a dick. You may find more bi and hetero identifying customers than any other sort. On the other hand, the more masculine you look the more customers you attract that are looking for certain cross-play fetishes – and friends have told me that they find this sort of clientele more likely to show discrimination, such as the refusal to use feminine pronouns. However, they also usually find a very kind and loyal demographic that worked for them wonderfully of they stick with camming.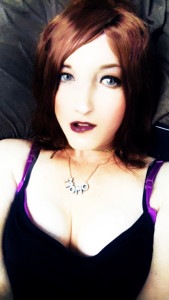 Taking in all of this before going on was TERIFFYING! I could only talk to so many, and watch and study so many others to prepare. Coming out to the WORLD in this most vulnerable of ways was both a nightmare and a thing of major anxiety – and yes, I'll admit, a little bit of a rush. It took a few weeks before I started finding my own flow and relaxed more, but I discovered something as I met more and more customers who in all honesty were very sweet and very polite. Many would hang around after a show just to idly banter and ask real questions out of true curiosity, which allowed me to see that a lot of my biggest fears and worries were largely unfounded. I had a place to safely harness my true voice and even develop and grow " off camera" as Momo as well.
What does all my rambling and bouncing from one little issue to another have to do with being a transmodel in the adult industry?
It boils down to it was a unique opportunity that provided a great deal for my evolving self. It was a place I could not only hone my skills as a performer, but also develop the ability to study myself so I could fine tune who I was off camera. I gained more insight into who the real me was. To some it may also provide a wonderful way to develop skills to combat the anxiety and stresses of the outside world, and to develop a stronger sense of confidence and comfort in one's own skin. Everyone's story may differ, but the industry as a whole opened more doors to my true self than I feel like I could have opened alone. It's brought me many great friends in other performers of all creeds, and provided a fairly enjoyable time interacting with fans and casual customers alike in creating a story. At least for me- I look back on my time in front of the camera with a smile, and I'm proud of the choices I made.
To any other T-girls looking into the adult industry, or even simply looking at other performers with a pang of envy that they have the courage to put themselves out so boldly, stay strong and carry forward. Regardless of what path you choose, it's important that you alone choose that road and know best how to follow it. We live in a world that's holding its breath at the moment, and for women like us it's a scary point in time. If you choose to come into the industry or simply enjoy it as a consumer of – just remember to be true to you, and those truly worth your time and effort will find you and welcome you for who you are. Simply glancing at the cam rooms in the TS/TG category is proof that your not alone in this world and we all have to face our challenges like any other. We are who we are. Own it, and carry yourself onward with a beautiful smile knowing that our life is what we make it, nobody else.