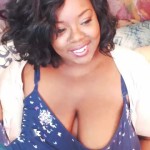 Recently I wrote an article on how to create a cammodel blog using wordpress for online marketing and more exposure. Essentially a blog is an online journal that allows an author or cammodel to give detailed updates to their devoted followers. Most blogs have a theme, but it's not unusual to venture off topic from time to time. You can follow all the blogging guidelines like using pertinent keywords for your niche or having high level linkbacks to get yourself on track with google and this is mostly helpful when using the wordpress application. But there are other options available to bloggers that aren't self hosted and can allow for greater creativity, like using Tumblr.
Tumblr marketing for cammodels is so essential these days because of how popular mixed media is. To give you a understanding of what Tumblr is in case you've never used it, it's a micro blogging platform highly favored by those who are visually oriented. Just like Instagram and Facebook members are able to create extensive blog post due to unlimited character space, unlike Twitter where you can only use up to 180 characters at a time. But unlike social media platforms like Instagram and Facebook, Tumblr still is adult friendly despite fears of a mass cleanup when Yahoo acquired the platform in 2013. It's true that using Tumblr marketing for major brands hasn't been as beneficial for larger companies as when they use Instagram and Facebook. This is most likely true because Tumblr with over 150 billion blog post somehow caters to niche markets the best. Despite the growing popularity surrounding cammodels, we are still a small sector within the sex industry. We are a niche market that should tap into as many unique and wildly creative worlds within the Tumblr communities as possible.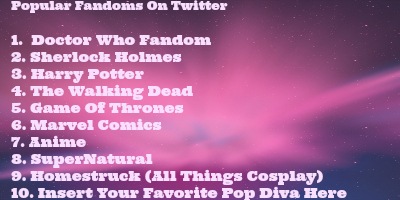 What's so great about Cammodels using Tumblr is that it's not an obvious marketing ploy. Therefore your message isn't shoved down a viewers throat. It can be more subtle and allow you the cammer, to get more creative and possibly submerge yourself into different fandoms while standing out as an online performer. Fandoms, another reason why this platform is great for niche audiences. Sometimes looking at a tumblr can be a visual mess of unrelated images and relationship quotes. But if carefully curated a cammodel tumblr account can be quite useful when attempting to tell your story and get the message out there.
Now that I've explained why Cammodels should be using Tumblr let me tell you how…
The First Step is to choose a name for your tumblr that will give some insight as to what sort of blog it will be. However in my personal opinion this isn't as important as when you choose a personal domain that's self hosted. For those sort of blogs you really will need to pay attention to the name and most likely use your cammodel name in this instance. But with tumblr blogs you can get a bit more creative and go with something else if you choose. For example my cammodel tumblr is called GirlyFemdom. This isn't my performer name but definitely describes apart of my personality. Also I've experimented with purchasing a domain name for my tumblr in the past and in many cases this allows for you to be less likely to be deleted when you do this.
Secondly you will want to choose a tumblr theme that will make it easier for you to link to your cammodel pages and services. If you choose something that has a side bar or a header where you can place links to your chatrooms or clip sites, this will prevent your making people tune you out.. Of course from time to time you will want to include a link directly in your post if you're giving updates like new videos added to your clipstore or a sale on that you're running.
Follow other tumblr accounts. Look for blogs that match your interest this way you are more likely to become engaged. And like most other social media platforms, engagement is the most important thing when building an audience. If you use Tumblr like a tool to just generate numbers and sales then you will most likely fall flat. Once you go through and follow other like minded individuals on Tumblr the next step will be to start using the reblog feature. If you find something appealing then hit the like button and share it on your own blog. Reblogging is the most important feature on tumblr and it let's other bloggers know that you're open to having your information shared as well. Some bloggers tend to only post their own content on tumblr, but I've found that you're more likely to get reblogged when you share the love.
Tumblr Tips For Cammodels
Get familiar with the use of gifs and how they are created. Companies like Giphy.com are a very popular way to turn your clips into gifs. But now Tumblr realizing the popular use of gifs on their platform have now created their own gif creation tool.
78% Of All Tumblr Post Are Images. These types of post get the most notes (Notes Are Likes & Reblogs)
Hashtags: When it comes to using Hashtags on Tumblr things I will admit are a bit confusing and still unconfirmed. After research and personal use I've concluded that you can use up to 20 hashtags per post but only the first 5 are searchable from within a dashboard. Some say that you can us up to 30 hashtags like Instagram but I discovered when using 30, the last ten led to an error page. All the same make sure that the first 5 hashtags also known as keywords, are the primary words used to describe your post. I would also suggest that using tags not only in the add tag section found underneath each post but use them in the actual post as well. I link my tumblr post to other social media platforms such as Twitter and Facebook. By adding a #hashtag directly in the post this allows my content to be seen on multiple platforms from just one post.
Try using a Private Secondary Blog: It's not possible to create a primary tumblr that's private but you can utilize this option when creating sub blogs. You can even create private blog post that are only visible to select followers. So if it's privacy and exclusivity your want then you shall get it with Tumblrs recent statement "It lets you better control who gets to see your stuff and who doesn't". I think using the private feature can be great once you build a following and use this as a way of rewarding people who are loyal followers. Also if you're not big on exposure but want to hide from Google As much as possible then focusing on a private sub blog could be the answer. But remember no one will tumble upon your tumblr if you're hiding.
If you already have a tumblr blog please be kind and follow us as well. You can find Boleyn Models on Tumblr Here