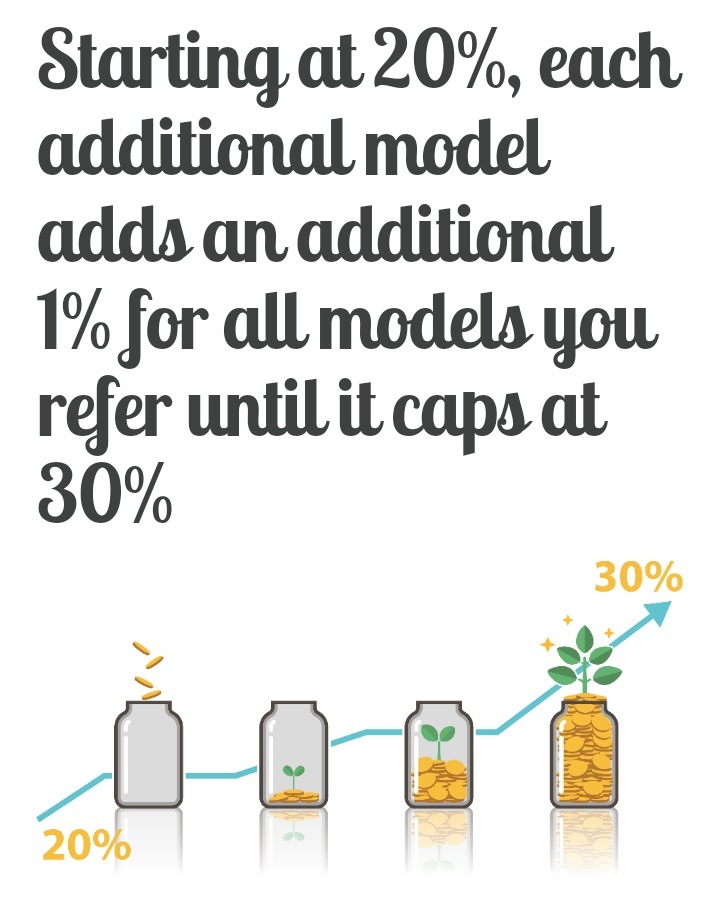 Cammodels and affiliates can earn up to 30% when they join the BoleynModels Referral Program. Starting at 20%, the payout goes up 1% with each new cammodel sign up.   While our payout amount is comparable to industry norms, consider that other recruiting programs that pay 10%+ pay cammodels 50% less than what we pay.  We also have a high retention rate and a top-notch reputation. Because of these two factors conversions are made easy.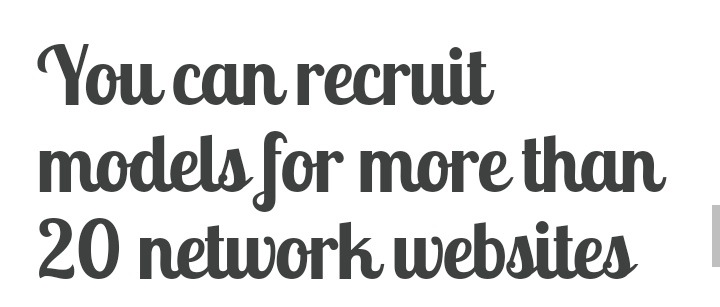 When you join our affiliate program, Cammodels have 20 different websites to choose from. Affiliates will receive up to a 30% revshare on all the different sites their conversion chooses no matter the combination. Plus all affiliates are automatically added to our daily pay program. That means once your signee starts earning, you will get paid every day depending on your payout method.
For more information about our daily pay network plus our cammodel referral program please contact us via Skype or on Twitter @Boleynmodels.