The Holiday season is coming to a close and now the Best After Christmas Sales are just beginning. If you're a cammodel  or tech enthusiast like myself you may have your eyes on a few gadgets that could enhance your business. During the Black Friday and Cyber Monday sales events I was able to add a few items to my cammodel lighting set up. However this year I decided to focus primarily on deep discounts from several cosmetic brands instead of my usual tech frenzy. Now that those sales have passed I feel a second wind coming with After Christmas Sales items.
So if you weren't able to take advantage of Black Friday and Cyber Monday deals but have some money to burn, this week is for you.
The Best After Christmas Gadgets For Streamers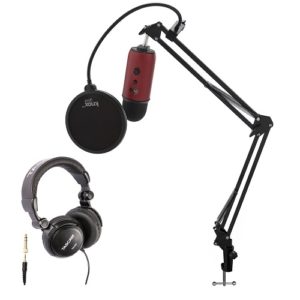 A few years ago I picked up my first Blue Yeti Microphone for $89 on Amazon. And to this very day the price point hasn't changed very much. Blue Yeti mics stay in the $100 range all year round, UNLESS you were able to get one on Cyber Monday.
Right now I think the best deal for cammodel streamers would be to take advantage of a Blue Yeti Bundle package. It's only $139 and comes with a stand, a pop filter plus headphones! The headphones may or may not be a practical item for cammodels who move around quite a bit. However if you're a gamer, then this will be an added bonus.
Splitcammers will love these next gadgets because they are extremely vital for cammodels who love to multitask. If you enjoy working on more than one camsite at a time then you may have learned already that using two monitors is a necessity. Let's say you have a splitcamming routine that does more than pay the bills and you're looking for a way to upgrade your set up, where should you start?
Take A Look At Ultra Wide Monitors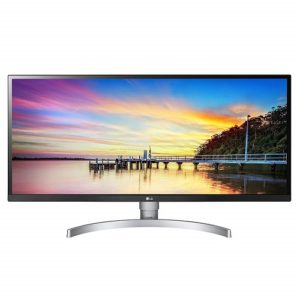 Currently BestBuy is having a great sale on Ultra Wide Monitors and these are great if you want to avoid using multiple monitors. Again this is an option for someone who wants to make the leap from using flat screen tv's with a hdmi output. Using any old tv you may have lying around is still a great choice…but one MEGA MONITOR with a CURVE…is even better!!!
The tech company offering up the best deals at the moment appears to be LG. You can also take a look on Amazon for Ultra Wide Monitors if you're interested in off brands at lower price points. The prices have gone down $50-$100 now after Christmas.
And Now For The Sexy Stuff!

 If you didn't know by now pop singer Rihanna has a lingerie brand called
Savage X Fenty
. It's an all inclusive lingerie brand that caters to all body types. Yes it's big girl friendly unlike Victoria's Secret and for that reason RiRi can take all of my coins! 🙂 Between her makeup line and now her year end sales event on the Savage x Fenty line, I don't mind giving her my money one bit. The entire store is 65% off plus free shipping. If you're in need of new lingerie to add to your cammodel wardrobe take a look at this line. 
Be sure to book mark this page for new After Christmas Deals added through out the rest of the week. If I missed anything please let us know in the comment section or hit us up on Twitter
@BoleynModels
.