Whether you're just getting started as a cammodel or a projessional cammer, adding clip making to your basket of eggs is a neat way to make a little extra income! Getting started can be overwhelming at first. This is why I'm going to break down a list of important tips to get you started in the clip making process. I frequently make 4 figures per month with my clip stores and I'm gonna share some personal tips so that you too can achieve success in the world of fetish clips.
How I Got Started
Truthfully getting started was the most difficult task ever. When I became interested in making fetish clips I spent countless hours researching what fetishes to try. There are so many to choose from. Who would've guessed that burping was something that really sold? To this day it's one of my hottest selling fetishes. Also I found the Giantess category back in 2014 and decided to try filming a couple "outtakes" just to see if I could get the angle right. They came out so well that I immediately uploaded two giantess clips. Hours later, I checked my sales and realized I'd sold a few already.
After researching more categories,  I discovered "Nose Blowing" was also popular amongst fetish lovers. It wasn't until I got a cold the following Spring, that I realized how popular the Nose Blowing Fetish was. I decided to film myself every time I blew my nose.  At the time I remembered thinking, "No one will buy this".  Nonetheless I filmed a total of 2 videos only lasting 3 minutes each. Then I uploaded my new clips with a description to my clipstore and logged off laughing. I wondered to myself  if this new category would bring me more luck. And to my surprise that same day I sold about 10 Nose Blowing clips. Not only that but my clip became the #1 clip of the day. I felt so proud of myself. I immediately filmed more videos and since then have learned a lot! It's two years later and I've made nearly 1,000+ videos and I consistently make over 1K a month in fetish clips.
Finding Your Fetish
One of the more important things about creating content is finding the right fetish to film! You can research several clip sites to see what others are filming. It's also important to know that stepping out of your comfort zone from time to time can be rewarding. Of course don't do anything that makes you feel too uncomfortable! I find that the most rewarding part of running my clip stores is the feeling I get from making my own content. I am making my fans happy while staying happy.
Vanilla VS. Fetish
If you've been in this industry long enough, you might know these terms already. Vanilla in a nutshell is sex that doesn't involve any kinks or twist, and no S&M. Basically, vanilla means plain regular sex. Typically sweet and happy and very lovey-dovey. Fetish is having an extreme fixation on things that can be sexually perverse and a bit twisted.
When you're filming clips to sell on several clip sites, originality is key. Fetish sells better than vanilla because there is vanilla porn everywhere, it's just the way it is. There is less content out there catering to someone's specific fetish. This is why custom videos sell so well, you can help curate specific content to cater to just their kink.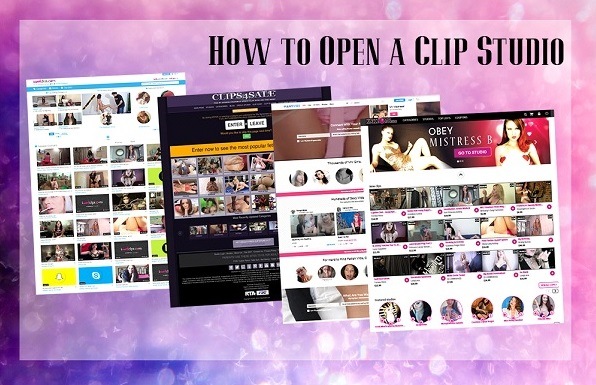 Clip Sites
Some of the most popular clip sites to choose from are IWantClips, ManyVids, Clips4Sale, KinkBomb and NiteFlirt. There are much more than what's listed here, I find that these sites are the ones with the most traffic.
1. IWantClips– It's a newer site, but it's growing steadily. This website can be found on The Boleyn Models Network.
2. ManyVids– It's great for making both vanilla & fetish clips. However the vanilla stuff does sells a bit more than the Fetish items.  Also a part of  The Boleyn Models Network!
3. Clips4Sale– The most popular to get started on is Clips4Sale. This is my bread and butter for money. It has a ton of traffic and is popular.
4. KinkBomb- This site is heavy on the female domination content. If you're into that, you can sell a good chunk monthly here.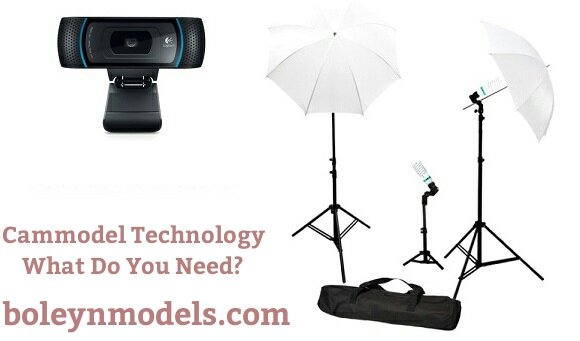 Camera Equipment
When I first started making clips, I just used the same Logitech C920 that I currently use for camming. I decided to go online and download the Logitech Webcam Software to film my videos in MP4 format, no encoding software needed. You can film with higher end cameras if you wish, but you might need to encode the format to MP4 in order to get smaller file sizes applicable for most clip sites.
Lighting
For my lighting, I use Limo Studio Photography Photo Portrait Studio 600W Day Light Umbrella Continuous Lighting I bought off Amazon for about $50. These are my lights I use for camming, so it serves a dual purpose for both camming & clips. If you don't have studio lighting, you can still film clips. I filmed my first year of clips without any photography studio lighting and still managed near 4 figures monthly.
More Lighting & Photography Tips For Cammodels
Clip Length
I have had some time to experiment with this one in the 3 years I've been doing videos. On most clip sites, the minimum is 2 minutes for each clip. Most of my videos are 2-6 minutes in length, this is the sweet spot for selling these videos. Some videos I've seen are 5-20 minutes with some running even longer than 20 minutes. Most people coming to get a quick fix are looking for 2-6 minutes in length. If you're filming something that takes longer, these videos do still sell well on occasion.
Clip Description
Having an attractive description that summarizes your clip can really entice buyers to purchase your videos. It's all the difference between a sale and no sale. I suggest at least 3-6 sentences clearly describing your clip works best.
Keywords
Most clip sites let you put keywords below the description of the clip. This is your time to shine! I would say keywords are what brings traffic mostly to your site. When you film under a category, they might skip your store. When they are searching for something they want from the main page, they might find what they're looking for by keywords alone.
Being Consistent
The most important factor with clips is being consistent. Upload at the bare minimum 3-4 time a week. A lot of stores that upload once a day go on to becoming the most successful. Your level of success can vary depending on the fetish category you're in and how genuine your are. By being consistent you will see positive results pretty quickly. The more you upload the more visible your store will become resulting in hits from visitors. This should garner more sales for your store. I try to dedicate at least 10 hours a week for filming, editing, and writing eye catching descriptions for uploading.
Editing Software
Software is of great importance when it comes to filming videos. There are plenty to choose from. If you're on a MAC, there's Final Cut Pro X. My clip makers using Windows you can get started by using Windows Movie Maker. Also Windows Movie Maker is great for when you're just getting started and on a budget. If you have move money to invest in your new business, Wondershare Filmora goes for $40. Filmora is pretty popular amongst cammodels and have said great things about it. If you're looking for more advanced software, Adobe Premiere Pro is amazing. With my background in Adobe products, this was my first choice. It's not as user friendly but offers options for advanced users.
Encoding Videos
If you film with cameras that output MOV files, you may get a really large file. At times, I film with my DSLR and get these large MOV files as well. You will need to get Handbrake or Adobe Encoder to convert the format either to a MP4 or WMV.
Marketing
To run a successful store, you're gonna need to market yourself. If you already have a twitter account, then you are definitely on your way.  Several of the aforementioned sites from this article will allow you to tweet your individual clips directly from your admin dashboard to your twitter timeline. It's called auto tweeting and just a simple matter of linking the two accounts. You can sign up to several fetish forums based around the fetish you've cut your teeth in. Also it's a great way to network with fellow fans.  If you haven't already create a blog on Tumblr. Start spreading the word about your fetish clip store and get get creative. If you're already camming, fans may google you and come across your clip stores. This can really bring in the traffic!
Summary
Running a clip store can take some effort, but the rewards are there. If you run it like a business, it will be treated as such. Remember, you can achieve greatness with your store!
By Lana Peach