The Holiday Season has arrived and Streamate is offering cammodels an opportunity to earn an additional 30% of money earned. Because Streamate is being so generous and offering cammodels such a great bonus during the holiday season, the Boleyn Models daily pay network has decided to increase that bonus by an additional 5%. In order to receive the additional 5% bonus, cammodels within our daily pay program must participate in our weekly bonus for Streamatemodels.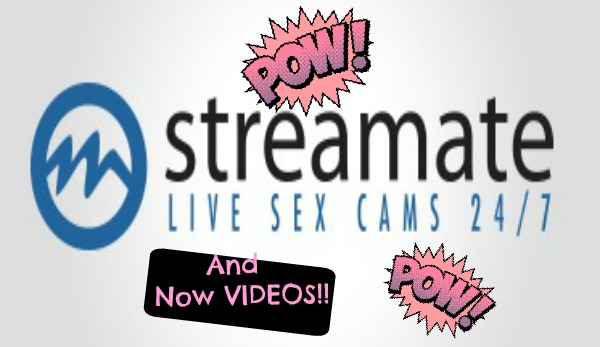 "On Streamate, BoleynModel's will match your cammodel earnings on your second-lowest day. Once your stats have been established we will pay it out to you as a member of our team as a supreme bonus at the end of the week. This is an opportunity for ALL cammodels despite their earning averages and can serve as inspiration for those who need to log on and stick with it. Cam Models working at least 6 days a week in our daily pay program are eligible for a Streamate bonus even if you work as little as four hour shifts. This is a bonus we offer for cammodels each and ever week throughout the year where cammers can earn up to a full 35% and still receive daily pay from us. Going forward for the week of December 16-22 only, we are willing to help you achieve payouts up to 41%."
From the latest Streamate Newsletter:
Holiday Bonus Week For Streamate:
Dec 16-22 (GMT) – For the entire week of Dec 16-22 (GMT), we're boosting your earnings by 30%! At the end of the week we'll add up all your eligible earnings. If you made at least $25, we'll apply a 30% bonus. For example, earning $100 will result in a $30 bonus!
This special earnings event doesn't have a leaderboard or a prize list, and there's no limit to the amount you can earn. It's basically a free for all for all cammodels who choose to log in during these dates. You won't be competing against anyone except yourself. For this particular bonus all earnings must be made during Dec 16-22 GMT
Holiday Contest and a Special Bonus Gift
Dec 24-26 (GMT)
One day after the bonus week ends, the December Holiday Contest will run from Dec 24-26th (GMT)! This is a single three-day-long contest. The top 200 performers will earn rewards, with a grand prize of $5000!
Prize List For Streamate Holiday Contest
1st place: $5,000!
2nd place: $4,000
3rd place: $3,000
4th place: $2,000
5th place: $1,000
6-10th places: $750
11-20th places: $500
21-50th places: $250
51-100th places: $100
101-200th places: $50
You can see the countdown to this event on the contest leaderboard (read more on the Contest Leaderboard help page).
If you aren't already a Streamate Model within the Boleyn Models Daily Pay network but would like to be, please take a look at our transfer process. The Streamate Daily Pay Transfer process.