As we've previously reported here on the BoleynModels blog, SMConnect is one of three streaming options for models on the Streamate platform. The other two are a mobile option provided by the Neon App. And the third option is the SMBroadcast. To further clear up the confusion surrounding streaming options, the SMConnect and the SMBroadcast should NOT be used simultaneously. It's been discovered that using both streamers at the same time is leading cause for disconnections. Going forward Streamate suggest that cammodels make the SMConnect their primary streaming choice to ensure top placement. Although there are other tips and tricks to increase your cammodel placement with external encoders on Streamate, the SMConnect is suggested.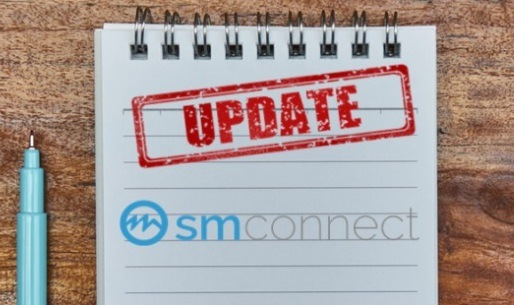 Improved Member List and Gold Shows on SMConnect
The new member list has been added directly in the center of the SMConnect encoder. This will allow models to see more names at once while managing their chatrooms. There is a total of three columns on the SMConnect that can be customized to suit each cammers needs. Check this area to change your room topic, view the session timer, or check your stream quality. When you get a Cam2Cam request, the member's video will appear in this area too.
Improved Gold Show Tools
Going forward the Gold Show button will be found at the top of the interface.  During the Gold Show, your show timer is easy to see at the top of the screen. You'll also continue to see your top contributors in the member list. When you're ready to start another Gold Show, just click the feature button again to start with the same settings.
How To Qualify For Gold Shows On Streamate:
To qualify for Gold Shows, you must meet the following requirements:
Stream in HD. This is why it's important to use the SMConnect or an external encoder. Streaming with high quality video is a great way to attract viewers. One vital element of your video quality is encoding. This is the process of converting your camera's video into data that can be shared online. Using the latest encoding technology can ensure your viewers see quality video that's delivered fast!
Stream with your audio enabled.
Average rating of 4.5 stars or higher. Ratings are calculated by forming an average of all ratings given in the last 90 days. If you've received less than five reviews from different members in the last 90 days, your rating will go back to a default of four stars. If a single customer rates you more than once, only their most recent rating is counted.
The more time spent in paid chat the faster you will be permitted to utilize the Gold Show tool. Spending more time online will help you build a larger audience resulting in more time spent in paid chat.
Check out this article going over cammodel placement and artificial intelligence. It's a detailed explanation on how customers are able to view cammodels on Streamate. If you're a member of the BoleynModels Daily Pay Network and you'd like more Streamate tips you can contact us via Skype or on Twitter.