This week Streamate is launching a brand new 7 day cammodel contest. This time there will be a total of 1000 WINNERS and a great opportunity to earn some extra cash before the Summer. The contest event runs from April 24-30 (GMT). Again it's a 7 day contest and corresponds with the Boleyn Models weekly bonus. Cammodels who use social media and the Streamate onsite message system to alert their fanbase will definitely have an advantage. Let them know when you plan on being online and invite them to join you! Use #smcontest to promote your shows on social media.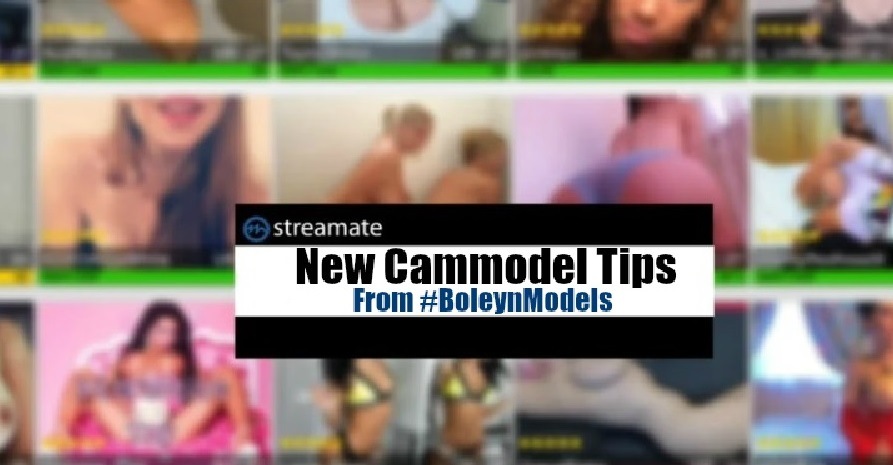 All performers are eligible to earn rewards. Ranking is determined by the amount members spend on you during the event. This will exclude: Video Sales, Cammodel affiliate links , Partner Sites and Gold Club earnings. These, will not count towards your ranking.  After the contest, Streamate will verify all rankings.  At the end of the event, Streamate will add up all the eligible earnings from the entire 7 days to determine your rank.
Prize List
1st place: $7,500!
2nd place: $5,000
3rd place: $4,000
4th place: $3,000
5th place: $2,000
6th place: $1,900
7th place: $1,800
8th place: $1,700
9th place: $1,600
10th place: $1,500
11th-15th place: $1,250
16th-20th place: $1,000
21st-50th place: $900
51st-75th place: $800
76th-100th place: $700
101st-200th place: $600
201st-300th place: $500
301st-400th place: $400
401st-500th place: $300
501st-750th place: $200
751st-1000th place: $100

 
 
The Benefits Of Joining Streamate Are: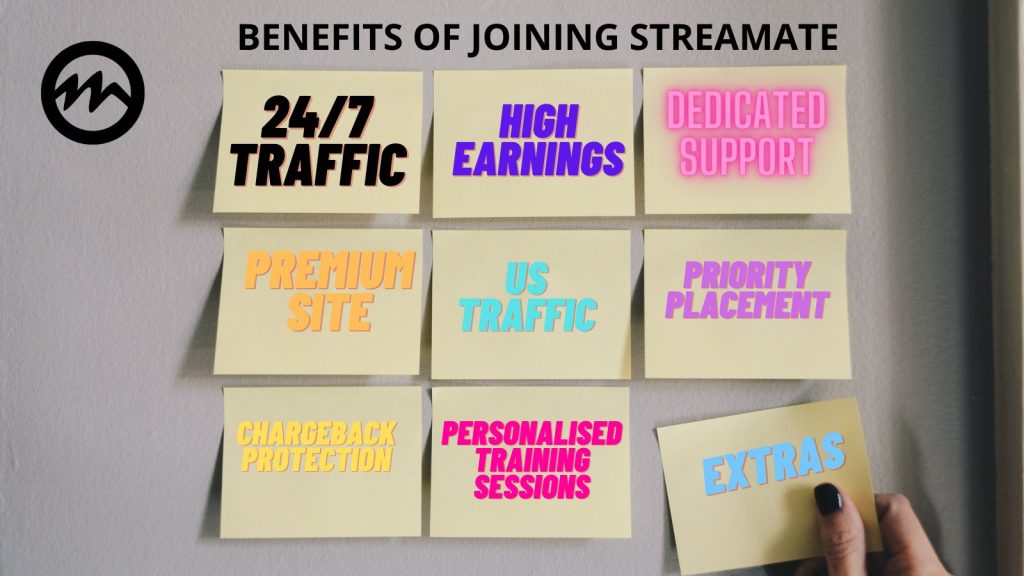 Since 2003, Streamate had been provided live cam shows and the site continues to grow and expand. Streamate users and models have a variety of options on this site to get the best cam site experience, not to mention the revenues!
Cammodels signed up on Streamate through our daily pay network can take advantage of this opportunity by earning a bonus as well. On Streamate, we double your second-lowest day and pay it out to you again as a bonus at the end of the week.  Models working at least 6 days a week, even in small shifts, can increase their payouts on Streamate effectively up to the full 35% basic site rate. For more information on how existing models can transfer into our program please read Streamate Daily Pay Transfer FAQ.