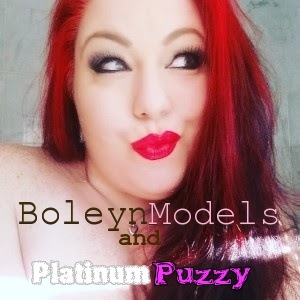 I've attended adult conventions and events since 2008 and now here we are going into 2019, with awards shows like Xbiz & AVN and I'm more than ready. When I first started, it was more a hobby for me and I really didn't have a name for myself at the time. I never thought this was going to turn into anything so I treated it like a hobby. Then I realized, this had grown into a business and it was time to start treating it like one. I had been to trade shows and expos in other lines of work so it was a no-brainer to seek out similar networking events in the adult business. I WISH I had gotten the same advice I am going to share! Needless to say, I have spent the last 8 years learning the hard way and losing a lot of money along the way as well.

The Xbiz Awards 2019. The Adult Industries Biggest Night. Hosted By Stormy Daniels.
Stormy Daniels to Host 2019 XBIZ Awards Show @StormyDaniels https://t.co/qjFoLvGTfE pic.twitter.com/KiGS1rUIcp

— XBIZ (@XBIZ) April 27, 2018
Cammodels Are You Ready For The Xbiz Awards?
Research before you book
Do your research. Know what's going on during the show from important informative seminars to events and special appearances. KNOW what you want to attend and plan your day accordingly. Nothing is worse than walking aimlessly having missed all the goodies from the show. EVERY show is designed to cater to a different side of the business so make sure it will fit into YOUR purpose of going. Find out what tickets are best for you before buying them. There are usually (business 2 business) type tickets, industry (talent) type tickets and then there are
Book your trip as far in advance as you can!
Booking in advance saves you money and eliminates being locked out of hotel blocks or extremely high travel costs. Make sure you check the fine print on your bookings and verify their cancellation policy before you book. Just in case something comes up, you want to get your money back or have vouchers for future travel and no completely lose your money.
Coupons, Vouchers, Gift Cards & More
The best way to make the most of your trip is to spend as LITTLE money as possible if any at all. If you have vacation rentals, hotel vouchers, coupons, savings clubs or any redeemable points, gift cards, etc. use them! Transportation is super important. Before you go booking limos, cabs and arranging rides, check to see if the hotel you are staying in provides a free shuttle or discounted transportation services. Also, verify the distance between the location of the event and your hotel. You can check uber prices before booking and even find out if your hotel will drop you off and pick you up. Some hotels offer shuttle services beyond the airport.
Registration for the Event: Prepare for the event in advance. Not all registrations are free or include complimentary tickets to the event so you will want to price the tickets. Many adult companies will offer free entry as long as you sign at their booth. Check with the companies you work with to see if they will be exhibiting and if they are seeking talent to appear. Find out what the requirements are and availability. Make sure you have your VALID photo id on hand when checking in.
Packing for your trip: The hardest part of your trip will be packing. You want to have casual clothes for casual events, costumes and sexy outfits for the convention as well as dress up attire for parties, awards shows and outings. The Expo – what to bring, what to expect Attend with no expectations. Every convention is different every year. Things happen fast and you NEVER know what could go down at one of these things so definitely be prepared to move fast, talk fast and snap your shots fast. The more you have a preconceived idea of what to expect, you set yourself up for disappointment. Just go, make the best of it and walk away with, if nothing else, an experience to remember.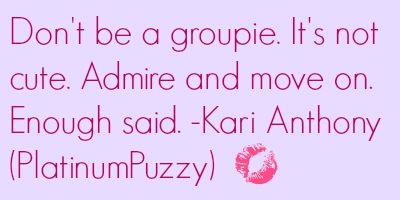 NETWORK. – Regardless of ANYTHING you attend, networking is key. There is NO social media that supersedes a real life encounter and intelligent and personable conversation. As a cammodel personality, it is EASY to depend on your online persona to converse with industry moguls. Take this time to show them you are more than just a face, or a webmaster. Let your personality make a lasting impression!
TAKE YOUR PROMOTIONAL PRINTS. – Business cards, a t-shirt with your site url on it, stickers – whatever you can afford or already have. It is ESSENTIAL to have professional forms of print with you AT ALL TIMES. You never know who you might run into a potential business opportunity and the FIRST thing they will ask for is your business card. One of my BIGGEST mistakes @ Internet 09 was leaving them behind. Although a lot of contacts still made way to get in touch with me after writing my name, email address, phone number AND url's about 10,000 times… I am SURE I lost some VERY good network contacts off presentation and lack of preparedness alone. Come prepared with your business cards if NOTHING else. Dvd's, magazines, photos to sign are great, but most importantly NETWORKING is going to take place and NOT having a card could cost you a potential connection.
You meet SO many people that you won't remember when you get back to your hotel, that receiving and giving YOUR business card sets a GOOD impression. Take a bottled water or two. They gouge you with small warm bottles of water for astronomical amounts of money. Take snacks in your purse/bag if you can… it's going to be a long day. The food there isn't that good and is way overpriced.
Know that you are going there to not only have fun, but to network. This alone is a great reason to just go! But if you have a business specified agenda, be aware of that agenda and stay focused. These events are so entertaining, it is VERY easy to lose sight of your purpose and leave without accomplishing your goals. While there remember to PROMOTE, PROMOTE, PROMOTE.
What more needs to be said about that? There are fans EVERYWHERE, even INSIDE the industry. Promotions help patrons recognize that YOU are a star. Go out there and show them who you are and SHINE so bright they can't ever forget you! Wear comfortable shoes and understand that this is the only way you will make it. I know, we want to look sexy but think of this as an amusement park. Would you wear stilettos to Six Flags?
For more award show information and travel tips please visit Cardi B Will Perform At The AVN Awards