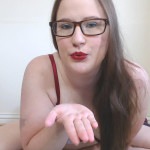 Social media is a great way to build your brand as a cammodel and adult entertainer, and is at the top of most models' to-do lists every day. Unfortunately, it's easy to fall down the social media rabbit hole and spend too much of your valuable time scrolling through Instagram memes and Twitter hashtags. How can you keep your social media feeds fresh and interesting for your followers, engage and interact with your audience, and promote your cam links and content without looking spammy or losing hours of time each day? Using Tweetdeck (tweetdeck.com) and Buffer (buffer.com) can really help streamline your Twitter and Instagram posting routine, which will free up more time for camming, content creation, and actually responding to and interacting with your followers. These 3 hacks will step up your social media game while also saving you tons of time!
Advance Scheduling For Cammodels 
For Twitter  

There are several different sites and apps for scheduling tweets in advance, but I 

prefer Tweetdeck. It is owned by Twitter, and allows embedded images, as 

opposed to apps like Hootsuite, which post images as links in tweets, which 

reduces engagement and often means your images won't be seen. With 

Tweetdeck, you can schedule tweets for months in advance. It makes it easy to 

schedule tweets reminding your followers about your content sales, other social 

media handles, and any additional services you provide, but it is also a great way 

to make sure you use popular hashtags and tag the right promoters for your 

niche. 

I automate my daily photo tweets like #tittyTuesday and #thongThursday, 

choosing promoters that specialize in big boobs, BBWs, or ass photos, depending 

on what the photo is featuring that particular day. I also pre-schedule regular 

"reminders" about my custom videos, YouTube channel, free Snapchat account, and my video stores. If you know your video release schedule in advance, it's also great to use screenshots or GIFs from your upcoming videos to promote them more than just the clip store auto-tweet. A word of caution, though: it is easy to become over-reliant on pre-scheduled tweets. Make sure that you do regularly make time to go through your notifications and reply to your followers. Twitter works best when at least ¼ of your posts are direct interaction with people, and using it just to blast out your own content will quickly get boring for your followers.  
For Instagram 

I use Buffer to schedule Instagram posts. You do need to have the Buffer app on 

your smartphone or tablet or whatever magical Instagram machine you use, but it lets me plan out my Instagram content in advance. I use my computer and the Buffer website to choose photos and graphics, as well as to write my captions. You can choose a posting schedule for your Instagram account through Buffer, and then at that time you'll get a push notification on your phone and will be able to quickly get your instagram post completed. While it still requires action at the time of posting, having the image already selected and caption written dramatically reduces the amount of time I spend on Instagram. Once or twice each week I scroll through my feed to "like" and comment on images, and to reply to comments, maintaining the interaction with my followers.
The Benefits Of Staggering Tweets
I don't know about you, but sometimes I go on RT sprees where I find tons of great, sexy, funny tweets by other sex workers that I just have to share with my followers. Of course,if I retweet them all at once, it pushes my own tweets farther down in my timeline and can overwhelm some of my followers. Instead, use the Buffer extension for Chrome to stagger retweets. I personally have 4 daily "slots" for retweets, but choose a schedule that works for you. The Chrome extension adds a little Buffer icon to the reply, retweet, and like icons at the bottom of tweets on Twitter.com, so when you find great content, you can easily click the icon and add it to your queue. This lets me retweet other awesome models at regular intervals without overwhelming my timeline, as well as keeping my account looking fresh and active, even when I am not online.
Promoting your cam link(s) while you're online
One great use for social media–especially Twitter–is to let your followers know when (and where) you're online. Tweeting while you're online isn't always the easiest thing to manage: if you livestream, stopping to tweet risks interrupting the flow of your chat room, and if you're on for several hours at a time, it's easy to forget to tweet out your link(s) more than once. Automate your promo tweets while you're online by taking 3-5 sexy photos before you log on (I use my webcam and shoot them on the couch I cam from) and then use Tweetdeck to schedule them to go out with your cam link every hour or so while you're online. You won't forget to tweet and you'll pop up regularly in your followers' feeds to remind them to check you out while you're online. As a bonus, if you're a Skype-only model, you can answer all of the "what are you wearing today?" questions by linking them to your Twitter.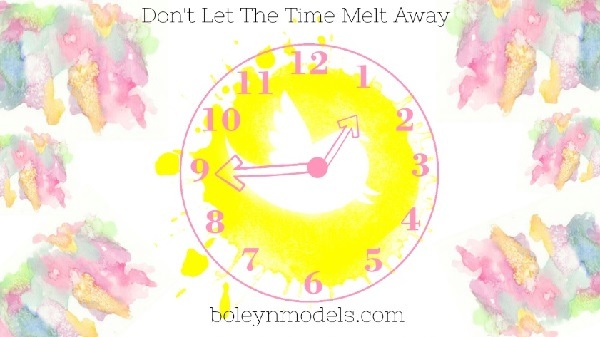 There are many time-consuming tasks that happen in between the times you log on to cam, but social media shouldn't be one of them. By automating most of your basic social media posting and promoting, you can free up time for content creation, direct interaction with followers and clients, Netflix binging, or fur baby cuddling. What you do with your newfound social media freedom is up to you–but whatever it is, make it as awesome as your Twitter feed now is.
A note about the apps I have mentioned: Buffer offers a free plan as well as several paid options. I used the free option for about 6 months before I upgraded to the $10 per month plan. Given that I schedule my Instagram for about 3 months at a time, and often have over 100 RTs in my queue, I personally find it worth it. YMMV, of course, but give the free option a shot to decide if it's right for you. Tweetdeck is a free service, and I have regularly scheduled 3 months of tweets at a time with 4 tweets per day without hitting any sort of maximum.