Cammodels can now perform pay per minute skype shows with their smartphone and the use of the Skyprivate plugin. You will still need to have a version of skype open on a desktop to ensure the plugin keeps track of the pay per minute session.

Since the release of the plugin's version 1.3.1, models can now provide shows from their mobile phones. Here, you will find out how to do that.
You will need to open the plugin and your Skype on your computer, as usual. You must be logged into both at the same time.
Open your mobile phone and log into the same Skype account you logged on your computer.
When a SkyPrivate Member calls you, you will need to answer their call from your phone.
Once you've answered the call on your phone, the plugin that is opened on your desktop computer will charge the member your per minute rate.

The plugin will send a specific message -> If you activated the option to "Reject calls from users not on SkyPrivate" stated above, you will also receive an automatic message in the phone's Skype chat. Once you answered the call on your phone, to see the chat click on the "+" button and then on "Chat".
The plugin will let you know if the call is being charged -> Once you answered the call on your phone, the plugin will send a message confirming that the call is being charged, if the person who called you is a SkyPrivate Member
For More Visuals On How The Skyprivate Plugin Works Please Visit Their Support Page.
Part Two: Skype Shows Might End But Relationships Will Continue!
This is the tagline for Skyprivate's new phone sex feature made available on their mobile plugin, only available for Android phones 4.2 or higher. They go on to say that cammodels can now charge phone calls from members while continuing your private shows  via smartphone. The goal is to keep members close with dirty talk during hot phone sex sessions. Naturally being a long time phone sex operator, this new phone app appealed to me and I decided to check it out right away. According to the Skyprivate article it only takes 3 easy steps to get setup as a pso with the new app, if you're already a registered Skyprivate model. Luckily for me I am and was able to breeze through steps 1 & 2 with ease until I got to step no. 3.
Get started!
3 EASY STEPS
Step 1. Create SkyPrivate account
You need a SkyPrivate account to be able to charge incoming phone calls from members.
Register an account right now!
Step 2. Download & Install Plugin
Download and install our app on your Android phone.
Login with your SkyPrivate account.
Step 3. Activate Phone Charging
Activate your phone number to be able to receive calls from members.
Share your phone number with members that want to call you.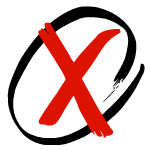 When I came to the third step in the Skyprivate app, I decided to register with a google voice number instead of the actual number assigned to my android. The absence of a click to call module that will hide a models phone number from customers turned me off completely. Most phone sex operations give performers the ability to charge either per minute phone calls or block sessions while providing complete and total anonymity. Why Skyprivate decided to skip this privacy detail is mind boggling?
Initially I thought maybe this new plugin would be something comparative to what VerifiedCall and IWantPhone, offers it's users with click to call modules that can be placed on web pages with embed codes. I'm not too crazy about the idea of having to place my real phone number on the internet or even handing it out to customers on a one on one basis. I scoured through all the details for the Skyprivate plugin and there really wasn't any explanation as to why this detail wasn't included nor anything on how to market this new tool to a models customer base. There only advice for practicing safety while using their phone sex app was to get a dedicated sim card or use a dedicated phone. It sounds like using a dedicated phone or a dual sim card could be a viable option especially to someone who already uses two separate phones plus a tablet to separate my business ventures. BUT the last thing I need right now is one more app having access to my phone contacts or risking the chance of customers by stepping the app all together so that they can call me directly.
I think it has the potential to be a great phone sex app but it could really use more thought out plan in my opinion. Luckily Skyprivate is open to feed back and would like more beta testers for their phone call plugin. Interested cammodels can find more information here Skyprivate Beta Testing For Mobile App. For free daily pay please read the article down below.
Boleyn Models Can Work On Skyprivate And Receive Daily Pay Commission Free 
For More Information On Cammodels And Mobile Streaming Checkout These Articles:
Pro Tips For Cammodels Using Mobile Apps
Cammodels Turn Your Phone Into A Hotspot With PdaNet+ Foxfi