Your work as a cammodel does not, strictly speaking, have to include penetration with sex toys, but if you feel like having a few insertables on hand will benefit your shows, there's a number of points you have to take into account.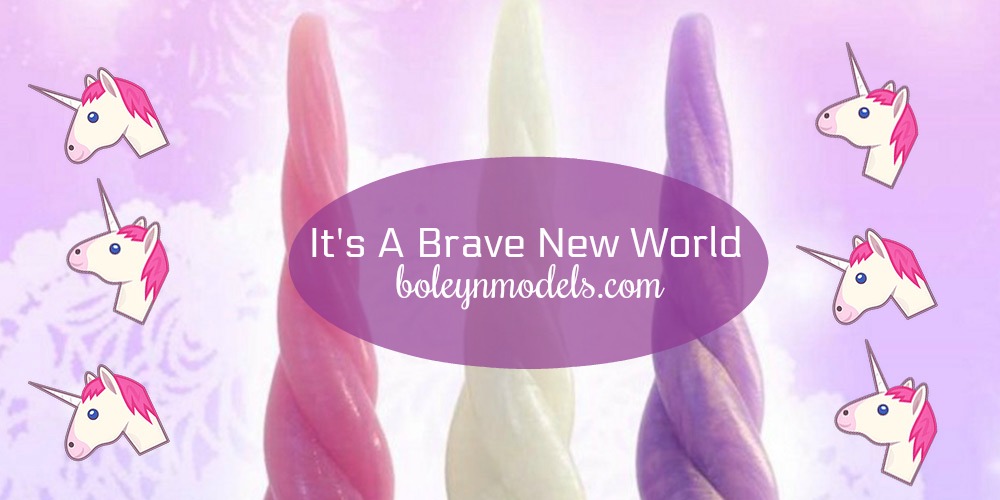 1. Appearance vs sensations
If you're a new performer, and already have toys you use in your personal life, by all means start with those, but unless you have an arsenal worthy of a museum display you might want to buy some more cam-friendly toys as you get further into your career. What's a cam-friendly sex toy, you may ask? It's a class of toy that not only looks hot on cam, but also allows you to get to the end of your working week without leaving you sore and hating life. If you're getting realistic-looking dildos, consider their size and texture: is this object something that you would feel happy inserting multiple times a day? If you're getting a vibrator, consider something that isn't so potent that you exhaust yourself with continuous orgasms. Unlike normal masturbation, the goal here is to put on a show and make you money, not to heighten your sexual pleasure. Read sex toy reviews with this in mind. You will find some review site recommendations throughout this post.
2. Body-safe materials
Sex toy manufacture is not regulated in the US and (I believe) Europe: any old junk can be packaged and sold as a sex toy. Crazy, right? You need to be ultra careful when shopping for things that you're introducing into your body. Materials sex toys can be made of may be classified into "Safe", "Maybe safe" and "avoid at all cost".
Completely safe materials:
medical-grade silicone (could also be described as "platinum-cured silicone" or "Dragon Skin", which is a trademarked kind of silicon rubber used for special effects) : for everything you need to know about silicone, here's a very detailed guide by Lorax of Sex
titanium
aluminium/aluminum
Maybe safe (double-check with the vendor and inspect the toy when you get it)
Glass Toys
Depends on the type of glass. Borosilicate and soda lime glass are body safe materials, but more cheaply made or mass-produced glass may not be very durable. Ever had glass cookware chip or crack at the slightest provocation? A cheap glass toy may suffer the same fate. This is more likely to happen when you're trying to wash it, rather than during a show, but you may still want to avoid the expense of replacing something that you hoped would last.
Colored Glass Toys, check that it's made out of colored glass, rather than glazed or paint applied to the outside.
Wooden Toys need to be finished with non-toxic material and, of course, completely smooth.
ABS plastic
By and large hard plastics are safe, but you will need to be sure that the manufacture hasn't added any toxic finishes or other nasties. If the toy smells like your high school chemistry lab, it shouldn't go inside your body.
Sex Toys To Avoid At All Cost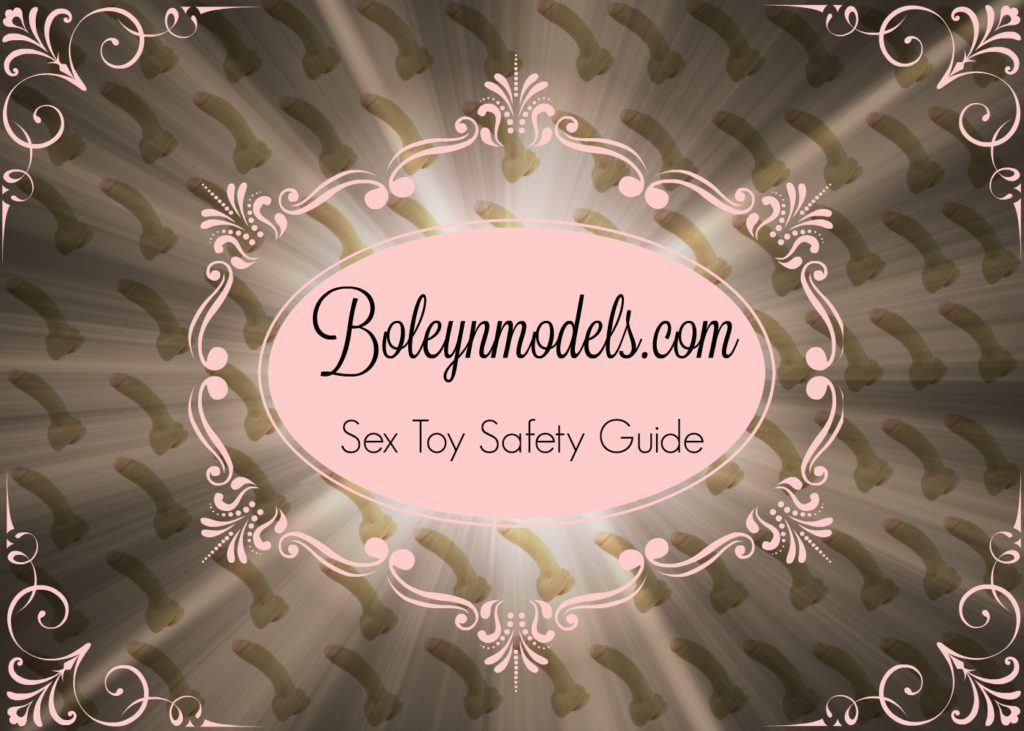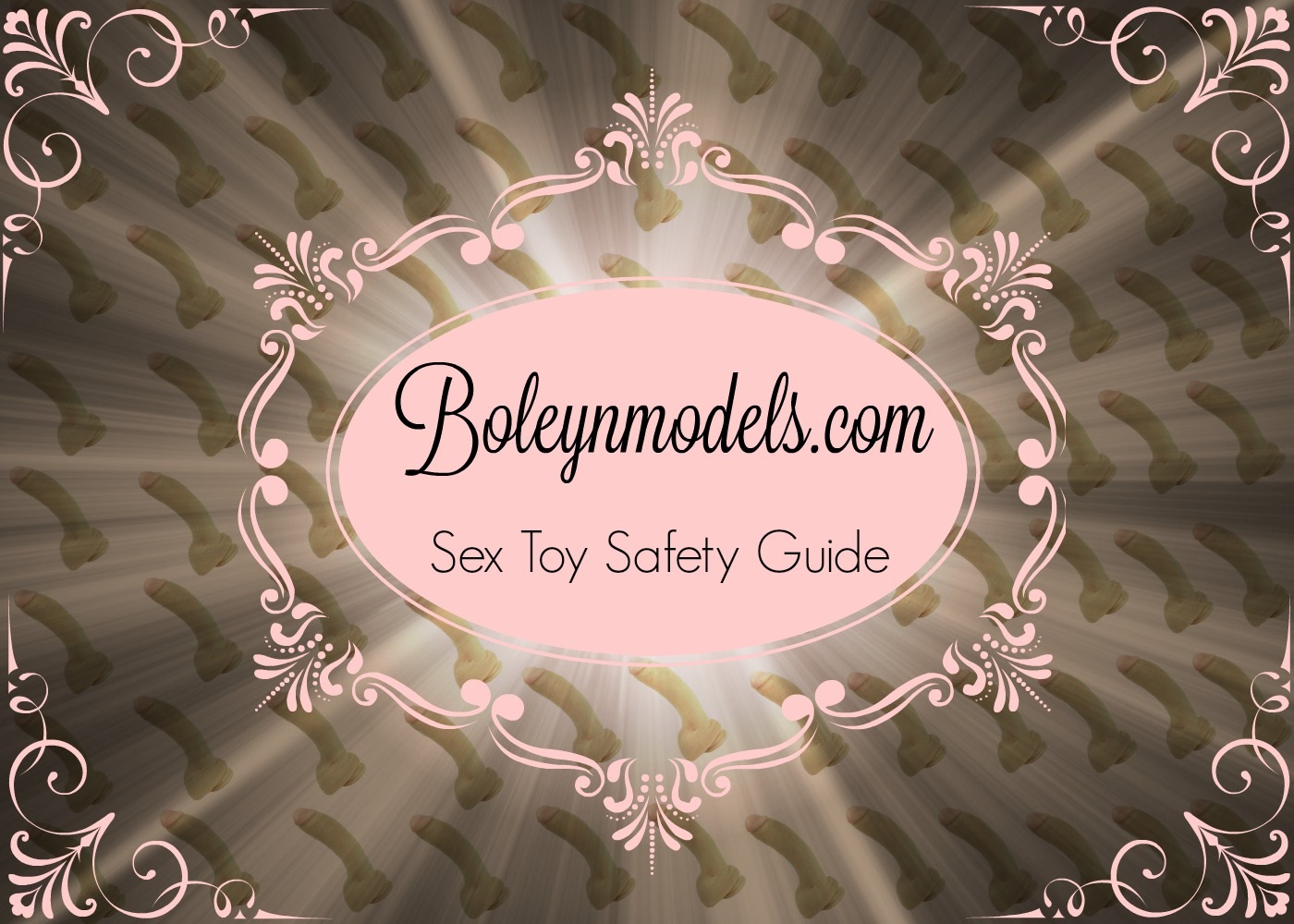 Jelly / PVC / Vinyl or anything that contains phthalates (toxic solvents) are not safe for insertion – using sex toys that are made with these toxins may cause headaches, nausea, burning sensations or a dreaded UTI.
Latex / TPR / TPE (elastomers) – these are porous materials, and can't be disinfected properly.
Avoide random novelty toys off sites like eBay or Etsy that don't have a history of good reviews on respectable sex toy review blogs.
Unfortunately, good quality sex toys are expensive. In fact, if you're looking at a cheap or mass-produced sex toy, you're probably looking at something that shouldn't go inside your body. Don't be stingy: either save up, or put the toy you want on your wishlist and have your customers buy it for you. If you do feel drawn towards Etsy for your hipster sex toy needs, here's some information by Lunabelle on how to source them safely:
3. Lubrication For Camshows
You're going to need more lube than you can possibly imagine, and there're many commercially available lubes that aren't actually body-safe, or are generally safe but contain allergens. Don't buy any lube that doesn't have ingredients listed.
If you live in a country where you can buy organic, extra-virgin coconut oil, this will turn out to be the safest and cheapest lube for you to use. The "organic" and "extra-virgin" parts are not optional: the oil needs to be free of additives. Look also for the word "unrefined". Be aware that oil degrades condoms (except nitrile condoms), and it's not safe to use with porous sex toy materials. However, aside from those limitations, coconut oil is experienced cammodels' lubricant of choice.
However If you reside in a location where getting the right kind of coconut oil is impossible, you will need to read the labels. Non-plant-based lubes can be water-based or silicone-based. You know how silicone is a great material for sex toys? The bad news is that silicone-based lubes destroy silicone toys, so bear that in mind.
Unfortunately, there's a whole range of harmful materials that can be found in commercial lubes. Some lube ingredients to watch out for are: Glycerin(e), Propylene Glycol, Nonoxynol 9, Chlorhexedine Gluconate, Petroleum Oils, Polyquaternium-15, Benzocaine, Sugars & Sugar Alcohols, Ureas. If you have a food allergy or sensitivity, check that the allergen isn't on the ingredients list, because you don't want to absorb it through your mucous membrane any more than you want to swallow it in the usual way.
As well as the ingredients, check the pH of the lube: vaginal lubes need to be lower in pH (4 – 4.9), whereas anal lubes need to have higher pH (5-7), otherwise you may feel some burning or stinging.
4. Cleaning & Maintaining Your Sex Toys
If you followed my advice and went for non-porous body-safe toys, you will be able to get them properly clean. The details of the process will depend on the material and design of the toy. Here are a few rules of thumb:
If it's a high-end toy that came with manufacturer's instructions: follow the instructions. This goes especially for wooden toys, as the cleaning method will depend on the material used for their finishing.
If it has a motor: do not immerse it in water! Give it a wipe-down with 10% bleach solution and rinse thoroughly. Alternatively, wipe it down with rubbing alcohol (not safe for some silicones – check with the manufacturer).
If it has no motor, but is made out of several parts that form any kind of crevice, you will want to boil it from time to time, to make sure you get rid of any bacteria. With glass toys (especially if they're on the cheaper end), make sure to examine them for chips after you've boiled them. Make sure to heat the toy with the water rather than dunk it straight into a boiling pan – this will prevent putting to much strain on the glass.
If it's entirely smooth, you can wash it with normal soap and water.
While this overview should leave you reasonably prepared, you may want to do more research, and perhaps look into specific brands. The blogs I've linked to here are all conscientious reviewers that won't lead you astray. Other respectable sex toy review sites are Epiphora , Emmeline Peaches and for men, The Big Gay Review. Also a wonderful guide by Dangerous Lilly, a sex toy and safety guru and her ingenious article on sexual lubricants.