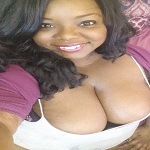 Lighting Darling,  it's all about lighting. At least it is when your a sexy cammodel streaming live on the internet. Most of us have more lighting than most gamers and youtubers combined. Which leaves slightly irritated to find out once again a new webcam has entered the market without so much as a shoutout to the cammodel community. Razer the tech company that operates with gamers in mind released the first ever ringlight webcam just in time for Twitchcon. As far as I can tell the new ringlight webcam is completely sold out and to be honest I'm not sure if it's something I need exactly? Maybe my hesitation is the result of another mainstream tech company disregarding the buying power of the adult industry or maybe it's because I already have the ability to create my own diy ringlight webcam?
Razers latest webcam is called the Kiyo and it's cost is at $99 and promises to out perform the Logitech C920. Now all professional cammodels know that the C920 is the cammodel standard and has reign supreme for several years now. Even after Logitech released the C922 ProStream Webcam, the C920 hasn't wavered too far from the number one spot. I'm all for competition but I do remember what happened the last time Razer introduced a camera on the market (Razer Stargazer) and it never really seemed to take off. Remember when it was supposed to destroy the C922 with it's background cancellation software?  Well as it turned out during my research for my Logitech C922 Webcam Review, green screen technology works best with an actual green screen and not just with gimmicky software built into a webcam. Therefore in my opinion if you already have an HD webcam that can stream at 1280 x 720p and up to 60 fps why not save your money by purchasing a ringlight attachment for that one instead?
This is a five year old video demonstrating how one can attach a professional grade ringlight to just about any camera with tripod threading. And it just so happens that both the Logitech C920 and the C922 Prostream Webcam have a 1/4 inch thread socket on it's base.
The webcam demonstrated in the video is the Microsoft Lifecam which is a pretty good camera, but it does have a few faults. Mainly it's not as sharp as other competitors and the sound quality isn't as great either. But of course you can fix that issue with an external microphone like the Blue Yeti or most any other condenser microphone. Hey! I almost forget that razor released a brand new microphone as a gamer companion for the Kiyo Ringlight Webcam.
The Seiren X is a condenser mic created with the ability to cancel out all background noise in a compact form  also selling for $99. Now that is something I might be willing to check out due to it being light weight and something I can take on the go. As for the Kiyo Ringlight Webcam, I think I will still to my diy kits for now.
Editors Note: I swear I'm not a hater. I'm just a lifelong skeptic that can really appreciate the power  of great lighting. I'm just not sure that the Kiyo will be able to provide the illuminating glow that cammers and beauty vloggers crave. Tech companies really should start asking for cammodel input when creating new products. Okay I'm done. /endrant 🙂