If  for whatever reason you feel like becoming a camgirl is the right job option for you , but you're not normally attracted to men or find penis-in-vagina sex kind of icky, you may wonder if performing on cam means being forever doomed. As though you're going against the fundamentals of your sexual orientation. Do you need to pinch your nose and act straight in order to make the job as a camgirl work for you? Well, yes, there is acting involved, but you don't have to act as though you are straight, or more bisexual than you really are. Let me outline some tips, tricks and strategies I've turned to over the years as a queer camgirl who has little interest in plain sex with men.
Acting The Part
Performing live on cam is apart of the entertainment field, and a degree of pretense is unavoidable. Even cammodels whose brand is built on authenticity have to think about the face they are presenting to the world. Please understand that cam performers who in their personal lives are very keen on the penis experience, aren't exactly hungry for dick every time they go to work.  A full-time cammodel may spend 20 – 40 hours a week on cam. I daresay only few individuals have a sex drive that can be in gear the entire time. Even a part-time performer spends more time working than it's humanly possible to keep a buzz of arousal going. Luckily, this is why the muses gave us the marvelous practice of acting your socks off. Of course, keeping an actor's facade on for hours at a time has its own challenges, but that comes with practice. Basically, don't feel that having to put effort into acting is the short end of the stick only queers have been dealt. Everybody acts. Now, which role you choose to accept – what kind of persona you build your brand around – isn't limited to a cock-hungry nymphomaniac, and is pretty much up to you.
Now let's talk about what the focus of your camshows should be:
Focus on your body, not their dicks
Not every performer focuses their shows around boning a guy over the internet. It's entirely possible to structure your shows as masturbation sessions that you just happen to do in front of viewers. Play up this aspect: talk more about getting yourself off, touching yourself the way you like, your sensitive areas, and how lucky your viewers are to peek into your room at this most intimate of moments. Of course, this also gets monotonous – but, as we've already agreed, there's no getting away from acting.
Bear in mind also that, unless you're doing a cam2cam or Skype call, what you're seeing is disembodied letters on the screen, not actual men. Granted, those letters may form words that amount to a great deal of dick-centered talk. In time you will probably agree that reading the words "I'm stroking my cock so hard for u bb" is a lot easier to ignore than the sight of an actual cock-stroking in front of you.
"But what about cam2cam and Skype?"
You may ask yourself these questions, but you don't have to offer these types of camshows. Perhaps tinker with your rates until you're charging so much for these services that suddenly they don't feel as objectionable. Or if you feel that you absolutely must offer cam2cam, but can't stomach looking at another penis, you could even put a sticky note on your monitor where the guy's picture normally appears. It's very unlikely that anyone will call you on it.
Embrace Fetishes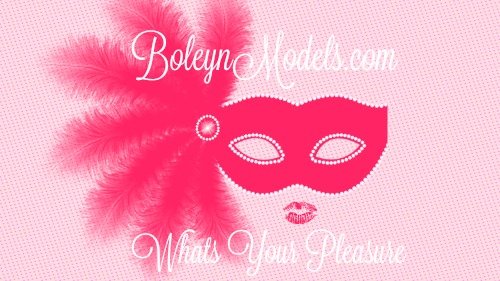 Plenty of your customers have kinks and turn-ons that have little to nothing to do with rubbing genitals together. If you have a fetish or two yourself, focus on these first: perhaps you can bond over your mutual attraction to leather, or boots, or even balloons. But even if you don't have any fetishes, you may find it's less of a stretch to perform fetish shows than being conventionally sexual. The more sessions you spend describing or enacting your excitement at rubbing your feet with baby oil, the less time you spend talking about dick. Which is what we want to achieve.
You may also find that the guys with more esoteric tastes don't actually expect to find a cammodel who shares their likes precisely. It's quite enough that you're willing to indulge them, or that you have a certain look in the first place. For example, the guy who comes around every now and again to talk about my extensive history of dental surgeries isn't harbouring any illusions that talking about root canals makes me horny. He's happy enough to look at the fillings and hear the stories of how I got them. Rarely is his dick mentioned.
Nurse your disgust
All right, but what if you're either so gay or so asexual that you just can't bring yourself to express any interest in a man? Maybe you're at the very start of your camming career, and your acting stamina doesn't stretch as far as the hours you work? Or there aren't enough fetish customers to pay your bills, or just maybe you're at the end of your tether with pretending to please men?
In this case, you would do well to cultivate your dominatrix persona. Luckily for us, there are plenty of men on the internet who would love for you to tell them just how little interest you have in their dicks, or their entire persons. Obviously, domination is more than yelling at men how awful they are. There's more subtlety involved than that. However, developing your domme skills is a matter of professional training and growth.
You may pick one of these routes, or adopt a combination of them, or switch from one to another depending on mood. The bottom line is queer women and straight men have performed for the male gaze for as long as bawdy performances existed, so it's perfectly possible to make this career work for you. Now go forth and focus on your performance, not your shtick about the dick.