Is pornography becoming mainstream leaving the days of shameful porn watching behind? At the risk of dating myself I can actually remember the iconic sounds that permeated from my computer each time I started my AOL software before searching the net for porn. In those days I'd have to make sure everyone was asleep and prayed that no one had heard the loud dial up noise. Once the coast was clear I could begin my night of porn watching in peace. Fast forward many years later and the idea of pornography becoming more mainstream isn't just approaching but has already happened. Today watching adult content on the internet is just as easy as checking your email and the morning news. According to a new Gallup poll from last June, "More Americans Say Pornography Is Morally Acceptable" and Pornhub the largest tubesite in the world now has it's very on vpn software called "VPNHub" to accommodate these changes.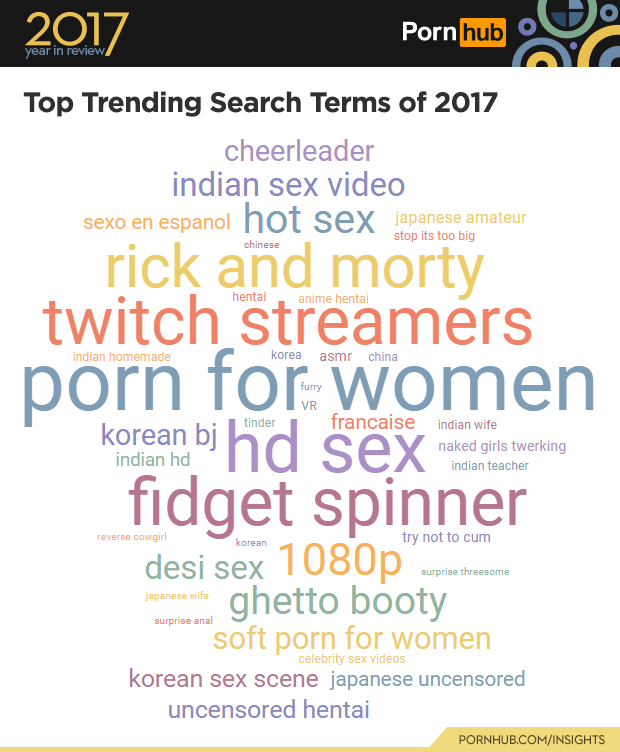 I frequently write about topics regarding technology and the way it effects the adult industry. Usually, I'm asked questions about new gadgets and what new tech can help make cammodel careers more profitable. The other inquiries I've noticed quite often come from cammodels who're fearful of being exposed due to their adult careers. They often wonder if they'll become stigmatized because they perform live camshows and are creators of adult content.
"If I become a cammodel or produce porn, will people find out?"
Each time I'm asked this question I try to respond with some insight that provides insurance and peace of mind, while explaining that being a cammodel is nothing to be ashamed of. The truth is while it may not be illegal to be an adult content creator, there is still a certain stigma attached to porn stars and cammodels. Based on my recent research that stigma is mostly perpetuated by a small group of citizens who have a very firm hold on American society, our purse strings and how our morality is formed. Allow me to introduce you to, the United States Government!
We are living in a time where government officials are placing pressure that dictates what institutions will do business with us in the adult industry. While the Dept. Of Justice and the FTC is busy creating and dismantling initiatives like Operation Choke Point, only to revive it once again to prevent adult performers from obtaining adequate banking; the rest of the US believes that watching porn is morally acceptable. If you don't know what Operation Choke Point is, it's an action created by the US Govt. that put a virtual choke hold so strong on our banking institutions that many cammodels and pornstars were banned from banking services.
In the Gallup Poll from June of 2018, the percentages of Americans who think pornography is morally acceptable is up by 7%. The Gallup Poll has done research on this topic since 2011 and that is the greatest increase ever with a result showing that 43% of Americans feel this way. The findings come from the annual Values and Beliefs survey that shows Americans are becoming more liberal which leads me to my conclusion that pornography is becoming more mainstream. Now that we have so many tech companies branching out into the adult industry, watching porn has become safer and far more convenient than back in my days of watching it on AOL.
"67% of men aged 18 to 49 this year say pornography is morally acceptable, a 14-point increase from last year." – Gallup
PornHub the largest tubesite in the world receives over 81 million visits per day with the most ground breaking searches by women in 2017 was "Cheerleaders" and "Porn For Women". These two standouts could very well be responsible for the number one search overall for the website being "lesbian". The Gallup Poll from this past June shows that women between the ages of 18 to 49 who believed that porn was morally acceptable were up 4 points. These search results don't exactly mean that women prefer lesbian porn over all other things. Some searching the term "Porn For Women", most likely included men scouring the tubesite for lesbian porn as well. When I compared the findings from the Values and Beliefs survey to the PornHub's yearly insights 2017, I got some idea where that 7% increase was spent.
Pornhub visitors per day went up 17 million hits from the previous year and shows that so many people are visiting the site while at work on mobile devices, that they decided to create VPNHub to maximize the traffic. VPNHub isn't just for those who enjoy watching porn, it's a vpn service that guarantees protection for all apps:
Secure Access Anywhere You Go, Anytime You Want. VPNhub allows you to securely access your favorite apps and sites both at home and on the go, whether you're traveling, at a local cafe, airport, campus or office.
Although Pornhub doesn't say that VPNHub was specifically created for people who watch porn at work, their Yearly Insights from 2017 revealed that 67% of visitors viewed the site from a mobile device. How many times have you been live streaming from a camsite and a member says "I can't get a show right now. I'm at work." or "I'm on my phone right now but when I get home, I'll switch over to my desktop." It turns out that many of them are telling the truth and are comfortable enough to log into a camsite from mobile devices no matter where they are. I operate under the philosophy that even if your camroom looks empty there is always someone watching and quite possibly they could be watching from work. And for these reasons I try to keep my eye rolling to a minimum whenever I'm told "Not right now". The guy who watched me in freechat this morning just might book a show when he gets home from work.
In keeping with the idea of Americans becoming more liberal and their porn watching habits going mainstream, I've noticed that more people are using tubesites like social media platforms.
I recently saw a man wearing a PornHub tshirt at a concert. Initially this took me by surprise and I wondered why someone would so openly demonstrate their porn taste? Then I remembered all the times I've watched people walk around with PlayBoy logos on their clothing and this made me realize that maybe that Pornhub and adult technology is the new Playboy? These are the new adult lifestyle brands that are apart of our daily lives and are helping us gain access to the content we as citizens want while battling the moral high ground.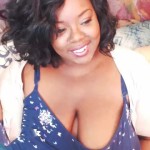 About the Author, Taja Ethereal is a tech loving girly girl who performs camshows live on Discord. When she's not creating weird and peculiar fetish content for depraved kinksters you can find her at the dog park.