PornHub the largest tubesite in the world has released their PornHub Year In Review 2018 insights early. This will be the sixth year in a row that PornHub has decided to share it's yearly insights with the entire world, showing us just how kinky we really are. I was completely caught off guard when I came upon the statistics for 2018 because it's almost always released in January. That's okay because I will consider it an early Christmas gift from the porn gods. You may be wondering, what's the big deal? Why would anyone get so excited over a measly list of statistics? Well first of all, this information is statistical gold. If you study it correctly it can make or break your cammodel income for the upcoming year. Allow me to explain.
Being Able To Spot Porn Trends Will Help You Make Money. PERIOD.
Cammodels should take a look at the PornHub Year In Review 2018 to determine if there are specific kinks and fetishes they may want to explore. This is something I believe all cammodels and adult content creators should do quite frequently. It's okay if you're not comfortable with certain trends and in no way am I suggesting you pursue them because they're popular. Buuut, if you discover that you're really good at playing Fortnite, have big tits and a big ass…you may want to discover a way to incorporate all three things. In 2018 Fortnite moved up 17,323 places to reach the top 20 searches on PornHub. This search term is comfortably wedged between big titties and big booties. 🙂 That's not a bad place to be if you're a gamer with big assets. Pro Tip: Gamers tend to have more disposable income to spend on things like tech and camshows. More about that can be found here, Discord: The New Skype Alternative For Cammodels.
Also in the top 20 most searched porn trends on PornHub were topics like: JOI, MILF, Trans, Public and of course Lesbian. Lesbian has held down the top position for several years now and it doesn't appear to be going anywhere any time soon. I'm quite happy to see that the world despite certain agendas to keep us divided and at each others throats, people are still seeking out a diverse group of content to fap to. Returning to the top 20 are search terms like Ebony, Chinese, Korean and Asian. This is the first year that JOI (Jerk Off Instructions) has made it to the list as well as trans.
The More Things Change The More They Stay The Same.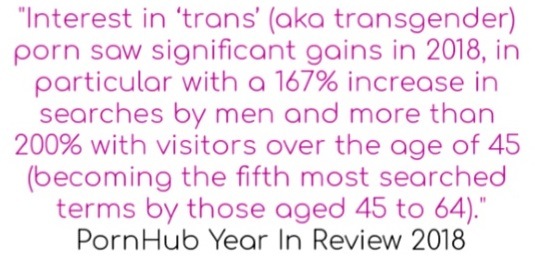 I'm a little surprised to find out that trans is making it's first appearance in the top 20 for the first time. But this is only the sixth year and I suppose my confusion comes from a familiarity with alternative terms used to describe trans porn like shemale or t-girl. Perhaps the 167% increase in the word trans on PornHub is another sign of inclusion and acceptance by using proper terminology? Now that I think of it, the yearly insights only seem to show results using proper and safe terminology. If there were to be a huge increase on search terms regarding hate speech, racial slurs or whatever else those incels like to wank to, would PornHub tell us? I don't want to spend too much time focusing on that but it really is something to think about.
Just when I thought tattoos were cancelled, they pop back up 88% on the yearly insights. So for all you cammodels out there wondering if it's over for you and your tattoos? Welp, it appears that it isn't and it just might be time for some new ink! You may as well keep going bb. It's not like you can do anything about it now.



Other search terms that defined the year in 2018 and PornHub's Yearly Insights were "Public" and "Outdoor". This is exciting news for cammodels who love public camshows. Just be careful guys. Not all camsites are okay with cammodels performing live in public while streaming on their platforms. Be sure to check the terms of service for each camsite that you stream from beforehand. And if in doubt, just stick to creating outdoor clips. Video clips with neighbors in the background cutting grass are far easier to edit out than if you were streaming live. 🙂 Be careful out there.
There is so much information that can be drawn from PornHub statistics that I can go on for days. In fact I will most likely create a second article in a few days after I've had more time. I like to give these sort of things a deep dive to make sure I don't miss anything. And of course I want to be able to incorporate as many things as I possibly can into my own adult business. One final tip I'd like to share with you all and how to make these porn trends work for you. Take a very close look at the most popular times during the week as well as throughout the year when people are most likely to watch porn. There are several graphs in the article going over this key information. You don't have to change your entire schedule to match up with the article. But it can definitely help determine how you should manage your time live on cam. If you'd like to learn more about spotting porn trends, please take a look at the previous articles I've written on PornHub's Yearly Insights:
How To Make PornHub A Camgirl's Best Friend.
Where's The Traffic? PornHub Year In Review 2016
Is Watching Pornography Becoming Mainstream?
How To Make PornHub's Yearly Insights 2017 Work For You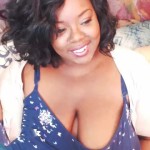 About the Author, Taja Ethereal is a tech loving girly girl who performs camshows live on Discord. When she's not creating weird and peculiar fetish content for depraved kinksters you can find her at the dog park.