Patreon does not support or promote adult content on it's platform. Legitimate alternatives are still available for online sex workers.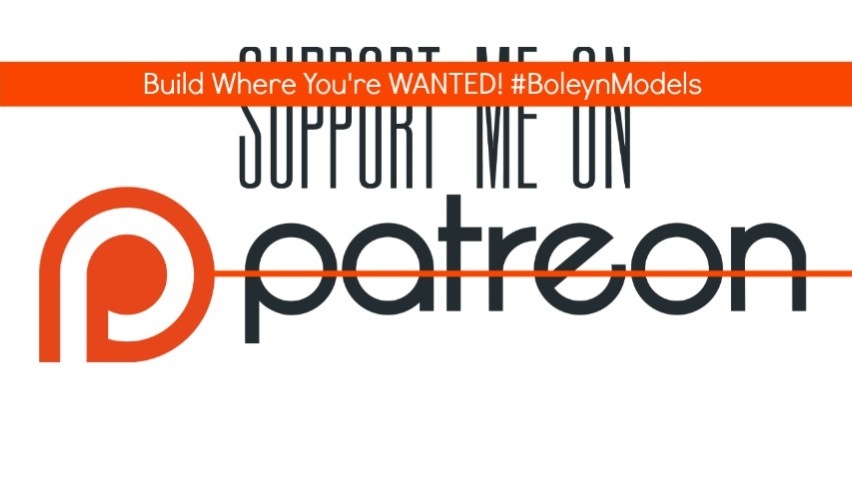 Nothing has changed and it's still the same ol bait an switch used by mainstream platforms to bolster their numbers off of the backs of adult content creators. Like PayPal before them, Patreon the number one site for creatives and original content creators has decided to distance themselves from sex workers. Again. That includes clip makers, cammodels and any sort of content that includes pornographic material. This means that any cammer who used the Patreon platform to collect contributions in lieu of creative content like: tshirts, coffee mugs, screen prints and digital goods etc., are no longer welcome.
BUT WAIT!
Didn't they say back in 2016 that due to PayPal being one of their biggest payment processors and their new rules regarding porn, adult content creators were allowed to use the site?
Excerpts from an email sent out to patrons of Patreon in 2016:
Hi there!
We have two very exciting announcements for NSFW creators.
First, we have changed the name of our NSFW flag to Adult Content. This change, along with better onboarding and help documentation, is to help creators understand when they have to flag themselves as Adult Content, as well as removing the not-so-loved "NSFW" title. We are also continuing to clarify what content is acceptable when flagged as Adult Content and what content is not allowed on Patreon.
This was exciting news for lots of creators who'd previously had negative run ins with PayPal. Most were under the impression that using it for adult services was a no no.  And most veteran cammodels are well aware of the evils of using PayPal for Camshows, right? But alas the allure of easy and cheap payment processing was enough to make many forget PayPals evil origin story. They forgot how they used porn to get rich only to throw us out with the trash. I guess they believed in that shiny new deal Patreon had with PayPal so much they came down with amnesia.

Continued: After many long discussions we were able to convince PayPal, or more specifically their subsidiary Braintree, that Adult Content creators on Patreon are not a serious risk. Our content policy, and the nature of subscription payments, means that Adult Content creators on Patreon are less risky than most creators making adult content. We also have a very diverse mix of content types, so even if our Adult Content creators are higher risk than other types of creators, Patreon as a whole is less risky.
 Again this was stated for adult content creators who used the platform in 2016 leading many to set up shop on the popular crowdfunding site. But after only one year many of those cammers were reminded once again why it's important not to get too comfortable with mainstream sites. There are other alternatives for selling your spicy clips and adult art projects. That's what sites like Clips4Sale, ManyVids, IWantClips and Fancentro are for. If you're a cammodel, phone sex operator or clip maker in search of a primary hub to display you're creative talents it's a much wiser choice to choose a space that will welcome you with open arms. By choosing a virtual storefront that's not only "adult friendly' but actively designed for adult content creators, you're giving yourself the room you need to grow financially. Any thing else is just a waste of time. We need to stop trying to make things work on mainstream platforms that don't want us there in the first place!
By the fall of 2017 erotic filmmakers using this subscription crowdfunding service found themselves being banned from using Patreon.

Cammodels who were using Patreon for selling subscriptions instead of options like MFCShare, FanCentro or loyalfans slowly started to fade from view on this popular crowdfunding site. Creators were no longer appearing within online searches once their pages were flagged as Adult Content.
"When you are flagged as adult content your page is removed from our search," the updated guidelines said. "We also require that all public content on your page be appropriate for all audiences." –Patreon Oct.  17, 2017
 Here's A Short And Razor Sharp List Of Reasons Why Patreon Sucks For Adult Content:
They Trusted PayPal.
Adult Creators aren't visible on the site. ie. There's zero buying traffic flowing to their profiles. Cammers would have to drive their own traffic. What's the point of that when you can use alternative services that comes with traffic and an adult friendly payment processor?
They don't honor and standby their own rules but instead flag creators who are following the guidelines. Content that's been in question in the past include things like erotic videos involving penetration, masturbation and plain ol' vagina play. None of this comes anywhere close to the fringe elements that Patreon declared against the platforms content rules.
Again they have zero respect for sex workers and without so much as a warning they've begun shutting down even more pages now in 2018 for containing nudity directly or even implied.
H'Okay. Lets do this. @fourchambered got the call to say that we can no longer exist on Patreon anymore.

— Vex Ashley (@vextape) June 27, 2018
"Break Rules" it says…
Hey, you wanna see something ironic? Patreon actually sent us a celebratory plaque with a @neilhimself quote that literally says "break rules" and then asked us to leave for breaking the rules. pic.twitter.com/n55ehtbO3D

— Vex Ashley (@vextape) July 2, 2018
If this isn't a great enough reason to stick to sites where you will be respected as an adult performer and allowed to flourish with built in tools designed to do just that, then I don't know what is? ¯\_(ツ)_/¯
I understand the temptations and desires of wanting more than being placed into a box surrounded built from stigma after stigma, and the desire to crossover into the mainstream. I get it. But if we don't support businesses that support us, then how can they thrive and become the perfect platform that checks off all the boxes for adult performers? This doesn't mean that we can't strive for mainstream success and go off into careers outside the industry, but if you're looking to do both at the same time, then creating your own personal website is probably the best option. Create a place for yourself that's the most favorable to your content and your way of doing business without the restraints of a fickle and opportunistic platform who struggles to be any and everything to everyone. It's sheer confusion and far too hypocritical of a situation for those who already know who they are. Why rely on an entity who hasn't figured that out yet?
Updated June 2022 to include new additions to the BoleynModels network and to remind the community that they're still safe alternatives available.
A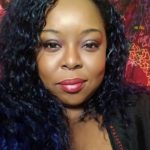 bout the Author, Taja Ethereal is a tech loving girly girl who performs camshows live on Discord and loves perfume. When she's not creating weird and peculiar fetish content for depraved kinksters you can find her at the beach.