Start out the new year with a cammodel contest plus two chances to earn a bonus! Streamate the top site in our daily pay network is throwing another Best Face Forward Contest. If you're registered for Streamate through Boleyn Models then this will be a great opportunity to make even more money.  The first event of the year begins on Jan. 17th- Jan. 23.  Dur1ng the contest, canmodels should expect to see their three best streaming days count towards the final ranking.  Up to 500 cammodels can win a cash prize from Streamate as well as one bonus gift. Additionally those in our network can earn a second bonus if they participate in our weekly bonus program.
January Best Face Forward Contest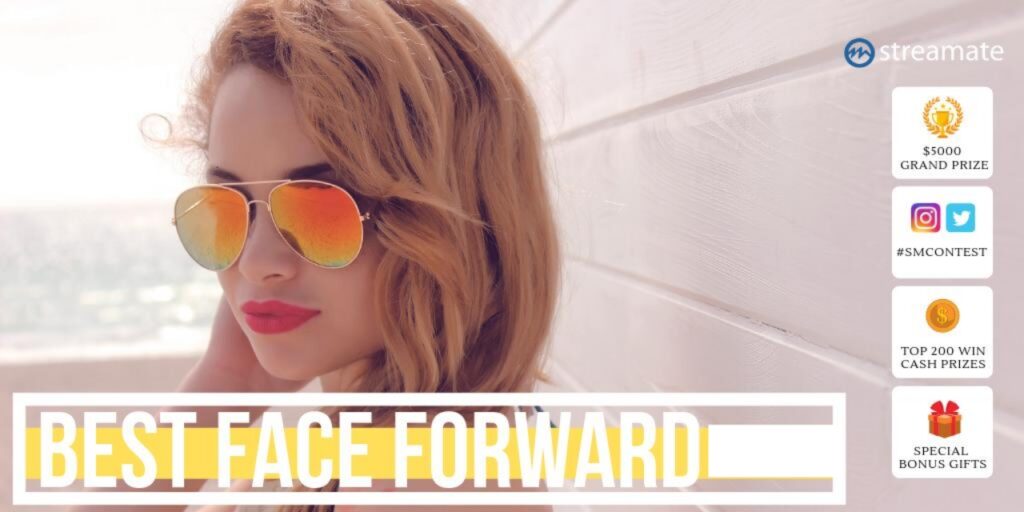 Once the event is over on Jan. 23, Streamate will add up all the eligible earnings from your best three days  to determine your placement in the contest. The other four days will not count towards your placement at all. So if you have a less than stellar shift one day or need a day off, you still have a chance to place high! However the more days you go live, there's a greater chance to set a new personal best and earn a top prize. 
Top 500 Prize List
1st place: $5000!
2nd place: $4000
3rd place: $3000
4th place: $2500
5th place: $2000
6th place: $1750
7th place: $1500
8th place: $1350
9th place: $1200
10th place: $1100
11-20 places: $1000
21-50 places: $750
51-100 places: $500
101-200 places: $400
201-300 places: $300
301-400 places: $200
401-500 places: $100
Chances to Earn a Bonus Gift From Streamate AND BoleynModels!
In order to earn a bonus gift from Streamate, you must stream for at least 25 hours during Jan 17-23 (GMT) to qualify:
If you stream 25 hours and earn at least $250, you'll get a $25 bonus!
If you stream 25 hours and earn at least $500, you'll get a $50 bonus!
If you stream 25 hours and earn at least $1000, you'll get a $100 bonus!
To earn a bonus from Boleyn Models:
We take the lowest day of your best 6 days and pay it out to you again at the end of the week.
Models working at least 6 days a week, even in small shifts, can increase their payouts on Streamate effectively up to the full 35% basic site rate.
For more information on how existing models can transfer please read Streamate Daily Pay Transfer FAQ.