Adult content creators looking for a new hub should checkout MFC Share, while getting a boost to their camscore. Two years ago, MyFreeCams announced a new storefront option for camgirls and all of their fans. They created MFCShare a place where camgirls could display and sell various content items, including videos. MFC has worked very hard to make their storefront a one stop shop for adult entertainment. They even went as far as to allow boy/girl content to be sold on the MFC Share platform. With these new features I believe this could be a great place for clip makers.
Camgirls Can Increase Their MFC Camscore With MFC Share.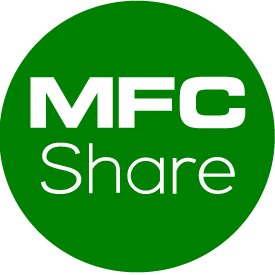 Recently a well known cammodel service decided to close up shop after losing their merchant account. And because of this sudden announcement, models throughout camland began to wonder who they should use going forward? Those who used the previous service to sell adult content had grown accustomed to certain features:
Expiring links for instant downloads.
Unique links for specific customers.
The ability to host and sell large files.
Access to an adult friendly merchant account.
Clipmakers desperately needed a replacement for Project Maenad. It turns out that MFC Share a member of the Boleyn models daily pay Network is able to fulfill that list and so much more. In fact when Project Maenad decided to close their doors..they personally listed MFC Share as an alternative.
Yes, tokens received via MFC Share help Camscore in the same way as tips! 💚

— MFC Share (@MFCShare) September 10, 2017
Not only do I believe this to be a great move for those who focus mostly on creating video content, but it can be a great way to tackle the camscore beast of MFC. ALL sales generated on MFC Share go towards the MFC Camscore because they are considered offline tips! If you didn't know this already please allow me to enlighten you. Offline tips play a major role in boosting your Camscore on the MyFreeCams platform.
WTF Is A Camscore?
I should backup for a moment. Camscores are used by each and every camsite in existence. It's an algorithm created to sort out a cammodels placement for prospective customers visiting the site. The camscore is thought to be based on how many tokens per hour a model receives averaged over a 60 day period. Not only is the camscore averaged over 60 days on MFC, it is also averaged over the hours spent online. I also believe that the algorithm may be similar to other sites like Streamate where placement is relative to how much the site is making and what models are logged in at that time.
Camscore Tips And Tricks For MFC
If you want to improve your placement with live streaming, consider NOT working during peak hours. Peak hours are the times when the sites most popular models are logged in. Even if you're having a better than average shift your camscore may drop despite a high hourly average. During that time your numbers are being stacked against the top models on the site. The chances of gaining points in comparison are very slim. It may be a better idea to log on during their off hours.
As always when trying to build a fan base consistency is majorly important. Once you've determined what hours you can work, log on the same hours every day. Do you have any regulars? If so don't be afaid to hit them up. Use your Twitter and Instagram accounts to let them know when you'll be logging in. You can also offer custom videos in exchange for tips via your MFC Share page while you're offline. Remember offline tips will help bring your camscore up tremendously and do NOT log in during that time. Primarily focusing on creating content while occasionally logging on for live cam is a clipmakers paradise.
For more information on how to make MyFreeCams work for you, please check out these articles from our BLOG.