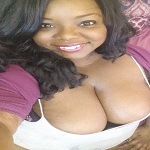 From an outsider terms like Mobile Marketing Campaigns or apps for Cammodels aren't an easy thing to comprehend. In fact I'm sure that many are under the assumption that the only thing cammodels do to prepare is just simply log on and disrobe. Well somedays it can be that easy, however it would be misleading if I didn't point out all of the hard work that goes on behind the scenes. To be completely honest I've found that my fellow cammodels are the most tech savy and educated online entrepreneurs that I know. We live online and every thing we do involves entails working from home with remote access. In order to create and meet goals, we have to educate ourselves on the latest mobile apps that'll make our lives easier. The same apps that Youtube stars or brand ambassadors use to conduct business are just as vital for the everyday cammer.  Before that webcam ever turns on there's a promotional effort that includes tweeting, insta selfies, blogging, email lists, photo editing… and the list goes on. At least this is what the more successful models do we they want to create a brand. Learning what apps and technology work well for cammodels is vital if you want to cross over into a different field later down the road.
PhotoDirector From Cyberlink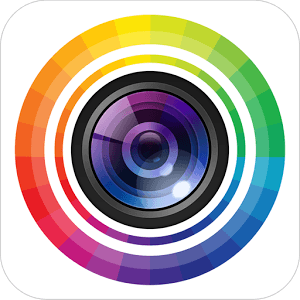 Currently my absolute favorite app to use on my android is PhotoDirector. It's also available for IOS. PhotoDirector comes from Cyberlink, a multimedia software company in Taiwan. Many are familiar with other products from Cyberlink like PowerDirector and it's media player for Desktops. But now they've delved into other platforms like Android,Tablets and IOS operating systems. I find that PowerDirector is a perfect app for cammodels do to it's intuitive design and the the ability to create wonderful images for online marketing. It's an unbelievable app and has so much to offer and gives the user the ability to upload to mutliple social media campaigns with a quick one touch button.
My favorite Tools From PhotoDirector
-Blur Tool: For smudging out unwanted items in the background. A much better option to cropping photos. Also Using the blur tool can give a softer finish overall.
-Removal Tool: Great for removing unwanted people! Photobombers be gone. Cyberlink refers to it as smart object removal. You run your finger of the parts that you would like to remove and the software detects and erases the object.
-Overlays: I can't get enough of these. My favorite overlays in the app are the Light Leaks and Light Flares effects. There are others overlay categories like grunge and scratch but personally as a cammodel I can't really think of a good reason to use those two. Maybe for Halloween? My only con with this app is not being able to layer fonts without saving each time. And unfortunately each save makes your pictures less sharp.
Below are pictures I've created using effects from PhotoDirector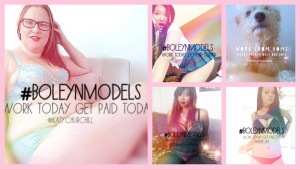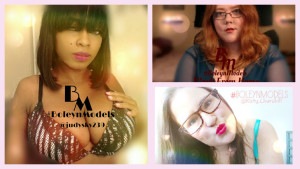 The Lumie App For Creating Backgrounds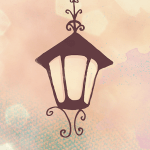 Initially when I first purchased the Lumie App I didn't really know what to do with it. But now I love it and it only cost $1.99 at the time. Lumie is a light effects app that specializes in the art of bokeh.  Bokeh is the photographic quality of being out of focus. That's pretty much what the bokeh photography technique means. What Lumie does is combine that technique with neon lights. Essentially Lumie is also a light painting app. How I made this app work for me was by using it as a way to create backgrounds for banners. Quite often I find that when I want to post something on Twitter Or Instagram I run into limitations. Limitations like the number of characters allowed in one tweet. Or not being able to explicitly describe my camgirl services on platforms like Instagram. Creating backgrounds for my social media campaigns makes things a bit more interesting.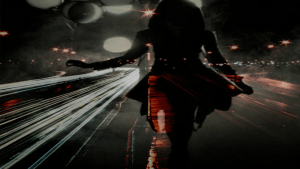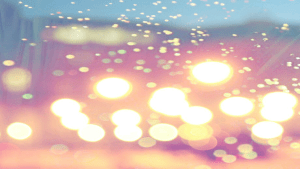 Phonto My Favorite App For Fonts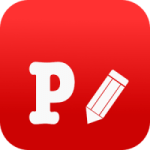 Phonto is a free app that I use to finish off the banners I've created in Lumie. Also I use this font app to watermark all of my selfies before posting on social media. As a cammer you have to come to terms that your pictures will spread all over the internet after you've posted them. Once you upload anything to the internet it's there for good. But one thing you can do to ensure you are credited for your pics is to place your cammodel name on it. And apps like Phonto are an amazing tool to have on your phone. It's quick and very easy to use. And my favorite thing about this one is it allows for multiple layers without saving. This way your images aren't degraded after each save. You can just simply open a new font and begin with tools like shadowing and color opacity.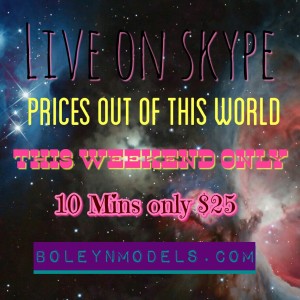 PicPlayPost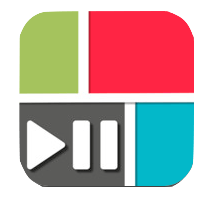 This mobile app is not exactly new but it's still one of my favorites. PicPlayPost was created as a multifaceted tool that combines pictures, gifs, photos and music in the form of a collage. It's very similar to creating stories on Snapchat or Instagram. The reason why I prefer to create stories with PicPlayPost vs. Snapchat is that I don't have to maintain a separate account to post mixed media content. Now, I'm not saying that this app is a complete swap for Snapchat. Because it's not. I just prefer the lack of commitment that this requires. If you'd like to see a few examples skip to 4:28 in the video above.
Airbrush, The Beauty App For Every Cammodel
This by far is the one app that every camgirl even camboy should own. If you want to up your selfie game and take pictures that are polished, then I would definitely recommend using Airbrush. It's a beauty app that allows you to erase the minor to major imperfections that sometime appear in pictures. There are different tools within the app that can erase acne and stretch marks. It will even smooth the bags underneath your eyes. If your eye make up starts to run after a few live hours on cam, you can use the concealer tool. Combine that one with the Smooth Tool and the darkness under your eyes will go away. At least in your selfie it will. There's no need to reapply your makeup. All you need to do is, erase the dark circles within the app. And in a few minutes you'll have a picture to alert your fans that you're still online. Let them know that you're ready for camshows.
Create A Mobile Hotspot With PdaNet + Foxfi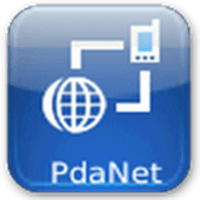 PdaNet + Foxfi is a major lifesaver if you're experiencing internet problems. What it does is it creates a mobile hotspot by using the data from your smartphone or tablet. At first glance it's a free app but if you really want to use it to it's full potential without interruption, then purchase the activation key for only $7.99.  The licensing is referred to as Foxfi, I'm not sure why that is? But it's completely worth it. This app will not allow you to stream on sites like Streamate but live camshows on skype are possible. When I used it for my skype sessions I was able to get upload speeds of 2.5 mbps. That's more than enough to stream because according to the skype website you only need an upload speed of 1.5 mbps to have a high quality call in HD.