Cammodel marketing & website advertising doesn't have to cost a ton of money! Whether you're just starting out in the adult cammodel business or a long time website owner, there are a few aspects of the business that take time to figure out and master. Branding, marketing & advertising are definitely some of the more expensive but crucial tasks that require the majority of your time, attention and financial investment. Ultimately, you want to save money while creating ways to generate more of it.
Here are some ways to effectively engage in cammodel marketing:
1. Social Media
One of the first things any performer should do in the beginning stages of their adult career is to establish social media accounts for your xxx personality. This is how people find out who you are! The best way to engage with your audience and turn a viewer into a paying fan is to interact with them responsibly on social media. Be unforgettable and personable. Remember you're an online fantasy provider!! Share stories, random facts about yourself and relate to your readers. Although you're using these tools to advertise your product, you don't want to lose your fans by "over" spamming them. Also be careful of adult content prohibitions.
2. Forums and message boards
They're ancient but effective and drive traffic to your site(s). The best way to find a forum or message board to post on is by searching your keywords in google. For instance if you create fetish clips or cater to a specific niche, google that fetish + forum. After you sign up you'll find that many forums have a minimum post requirement before you can start advertising your work. Again, the key to THIS is engaging with potential customers. Comment on other posts and post a few free photos to show you are real.
3. Tube sites
I know what you are thinking! "Tube sites are the cemetery where our work is being posted for FREE!" Sometimes this is true. However, it's also a place to post promotional videos and gain more traffic. When you gain more traffic you gain more followers and potentially paying customers. There are a lot of things you can do to create tube site content without giving away your product. Short promotional videos teasing and enticing the viewer to come see you on your cam site or website are very effective and don't cost a thing!
4. Free video sites
Be careful when using Youtube or other video sites that don't allow adult content. You can creatively produce a sexy video without turning it into porn. Here's a tip Create a video with a collection of pg-13 snapchat/instagram photos. Once you've done that add a seductive audio of your voice for the background. You can even post random things like hoola hooping and mention your website in your video. Be creative and have fun with it!
5. Blogging And Camgirl Blogs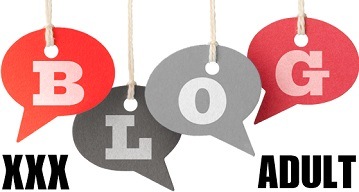 It's amazing how sharing a written story can lead to a paid cam show or website subscriber. Blogs give you the opportunity to share video, photos, thoughts and experiences with your readers. Take polls about what themes you should do for camming, photos or video ideas. Ask random questions. Encourage comments!
Ask other bloggers to be a guest blogger in exchange for advertising your website!! Make sure they are adult entertainment friendly!! Also you can have them add your banner to their page in exchange.
6. Banner & Text link exchanges
A great way to receive traffic from other cammodels, is to do a banner or text link exchange with cammodels from your niche. You would put their banner on your website and they would do the same with yours. Also if that cammodel has an affiliate program, you can sign up and add their banner with the affiliate code. This way you earn money for any sales your traffic may generate.
7. Top lists & link submissions
Although Toplist are fading into extinction, there are still some that are active and generating a good conversion rate for cammodels and websites. A top list is a site that has pages of banners to various sites, usually similar genres or niches. When first submit your banner to the topsite you will start at the bottom. But as your banner receives more and more clicks, it rises to the top of the list giving it more exposure. It's a little more complicated than just adding a banner but still works once you figure it out.
8. Free photo gallery submissions
A great way to gain more subscribers and/or paying customers is to create free photo galleries. Once again, you google the keywords that describe you and your product to find submission sites that fit. Read the rules for submission. Sign up and start submitting free galleries!
9. Participate in Facebook groups & Google Communities
You can effectively engage with groups and communities without violating adult content restrictions and turning people off. The best way to entice potential buyers is to  create promotional materials that are mainstream with a twist of sexy. You don't want to over do it. Less is more.
10. Submit to online directories and profiles
Creating an interesting profile and submitting to online directories will help expand your audience. Often times, these directories and profile pages have a large following and highlight new profiles when added. Use your photos and creative keyword descriptions to stand out.
11. Find social media promoters
There are many twitter accounts, instagram accounts, and various other social media accounts that are solely for the purpose of promoting adult content and cammodel marketing. When you mention them (@promotersname) in your post or tweet, they will likely return the favor with a retweet or @mention. It's a great way to expand your reach and possibly gain new followers!
12. Watermark ALL of your content
Make sure every photo, video and anything you can watermark has your link to your website or cam site profile. When people share your content, they will be sharing the target destination as well.
I am a 12 year veteran in the adult industry with extensive experience in teaching myself creative and inexpensive ways to produce and market adult content. I am the the founder of BBWFanFest, the first adult expo and awards show for plus sized performers and their fans. I am also the founder of BBWCAMHOUSE, the first ever 24hr live voyeur house featuring BBW stars. "The best education is the one you give yourself everyday!"