The integration between cammodels and live streaming on social media has taken off and grown with extreme popularity. Cammers are using streaming apps like Instagram, Facebook and Twitter but the most popular app to make it's way to the top of the heap is Snapchat. Through the power of cammodel ingenuity many are even able to create their very own membership site using the platform. Camgirl fans are encouraged to pay weekly and monthly rates to get access to their sexy snaps and creative content. In fact sense the rise in popularity many companies have jumped on the Snapchat bandwagon with Snapchat Takeovers. Unfortunately for many of us in the adult entertainment industry these particular platforms are not exactly suitable for adult performers and just as quickly as Snapchat's popularity grows, cammodel accounts are deleted just as fast. It appears that Manyvids has a solution for these camgirl problems.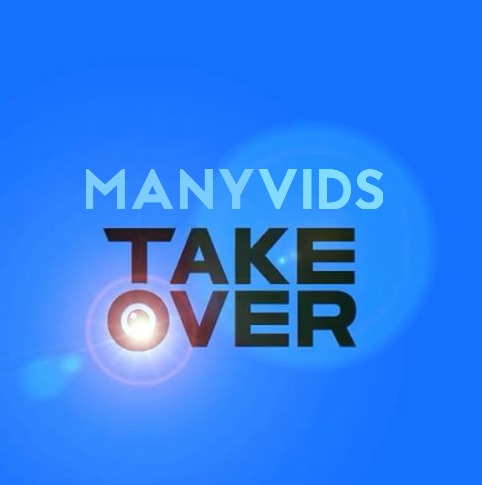 Starting on September 12, Manyvids will start conducting daily takeovers on their very own platform, where one model per day will entertain all incoming traffic to the camsite. And each member that tunes in are able to tip performers with MV tokens. If you're unaware what Manyvids is, well it's a website that host creative content produced by cammodel performers as well as porn stars. It's probably the fastest growing content based site in the adult entertainment industry and is a part of the Boleyn Models Daily Pay studio. Models within our program can have their MV studio transferred to our studio to receive daily payments for sales generated on their site. To learn more information about the transfer process contact rae@cammodelpay.ninja
Until now Manyvids has been a cammodel companion where performers can sell not only digital goods like fetish clips and images but prepaid skype shows and physical goods as well. Panty sales and other garments are common items found on MV. Before now there wasn't a live streaming option provided directly from the platform, but with the introduction of Manyvids Takeovers this is about to change. Currently content sites for clip makers have always been a separate venture for camsites and live streaming. It's very rare that you see the two offered on the same platform and when you do the formula appears to be missing an ingredient or two. What's unique about the upcoming Manyvids Takeovers is it's only one live stream per day and it's being promoted as a feature event set between 9pm-Midnight est. Currently the first weeks schedule will consist of content creators from various niche groups and are top MV Stars on the site.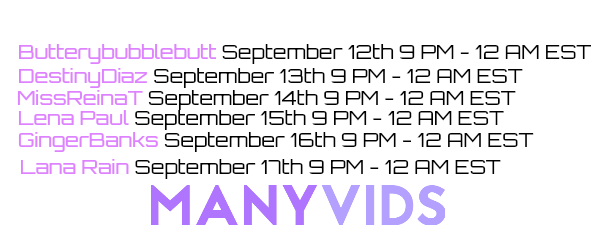 Because of the exclusivity of the Manyvids Takeovers I believe that this will give content creators who use the platform more of an incentive to become a MV Star giving them even more exposure. Also the takeovers would be in direct competition with camsites like Streamate who have scheduled pornstar events on their calendar as a way to drive more traffic to the camsite. But instead of only allowing pornstars to entertain fans Manyvids has decided to mix in a well rounded group of cammodel's and creators to make the experience unique and unforgettable.
To Learn More About Manyvids & It's Many Features Checkout: Adult CrowdFunding With Manyvids