Here in the Boleynmodels network we have a strong connection with all of the top camsites in the industry. In addition our daily pay network partners with several video clipsites geared towards adult content creators. Today we'd like to highlight two platforms that encompasses all of the above. If you're looking for alternatives or a possible back up for your primary camsite, then try live streaming with LoyalFans and ManyVids 2.0.
Perform Private Or Public Shows On LoyalFans
It's been two years since LoyalFans joined our network to provide our models with more paysite options and their reach has grown tremendously. Initially LoyalFans entered the scene as an OnlyFans alternative that provided far more transparency in regards to their terms of service and ownership. They may not yet have the user base that OnlyFans has but they definitely make up for it in other ways. For instance LF now has features that allow creators to control who views a live stream.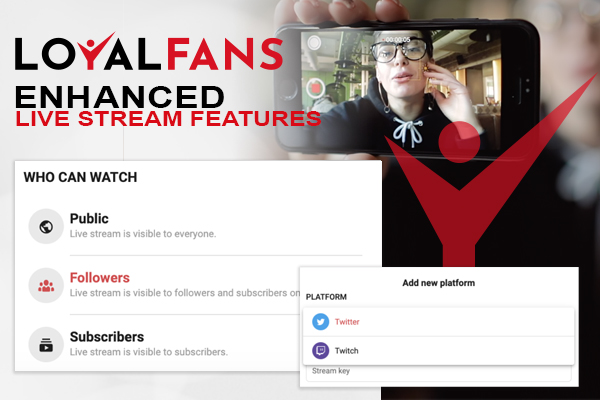 Creators can now set their live streams to paid subscribers only, followers and subscribers, or public. With the public setting, anyone can view the stream. However it's probably best to set the live stream to paid subscribers only i gtf you decide to splitcam with a second camsite. After a quick scroll down the live creators page it became apparent that private streaming was the preferred method amongst cammodels.
"We are thrilled to debut these new live stream functions on Loyalfans," said Loyalfans' co-founder Eduard A. Braileanu. "The possibilities for creative fan engagement are expanding by the day on our platform, and we can't wait to see what our amazing artists come up with."
Start your Loyalfans page today and turn your followers into recurring revenue with a 76% payout when you choose Boleyn Models for daily payments.
ManyVids 2.0 Is Now Live!
Recently another clipsite within our daily pay network upgraded their live stream platform. ManyVids is mostly known for adult clips, but now with introduction of ManyVids 2.0 creators now have the ability to do so much more.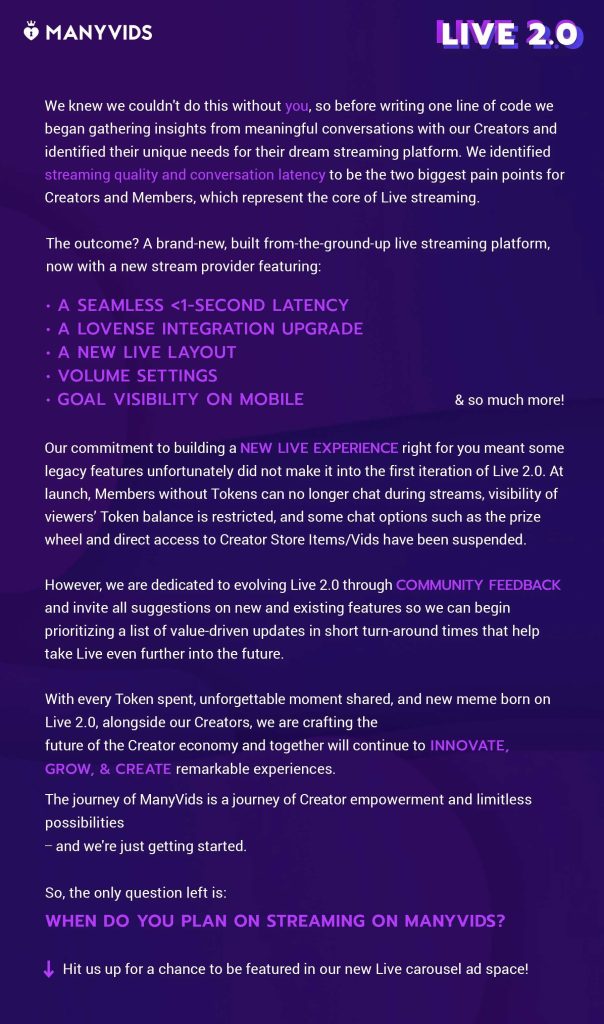 Additionally ManyVids has plans to give existing customers free camshow tokens whenever they purchase a video: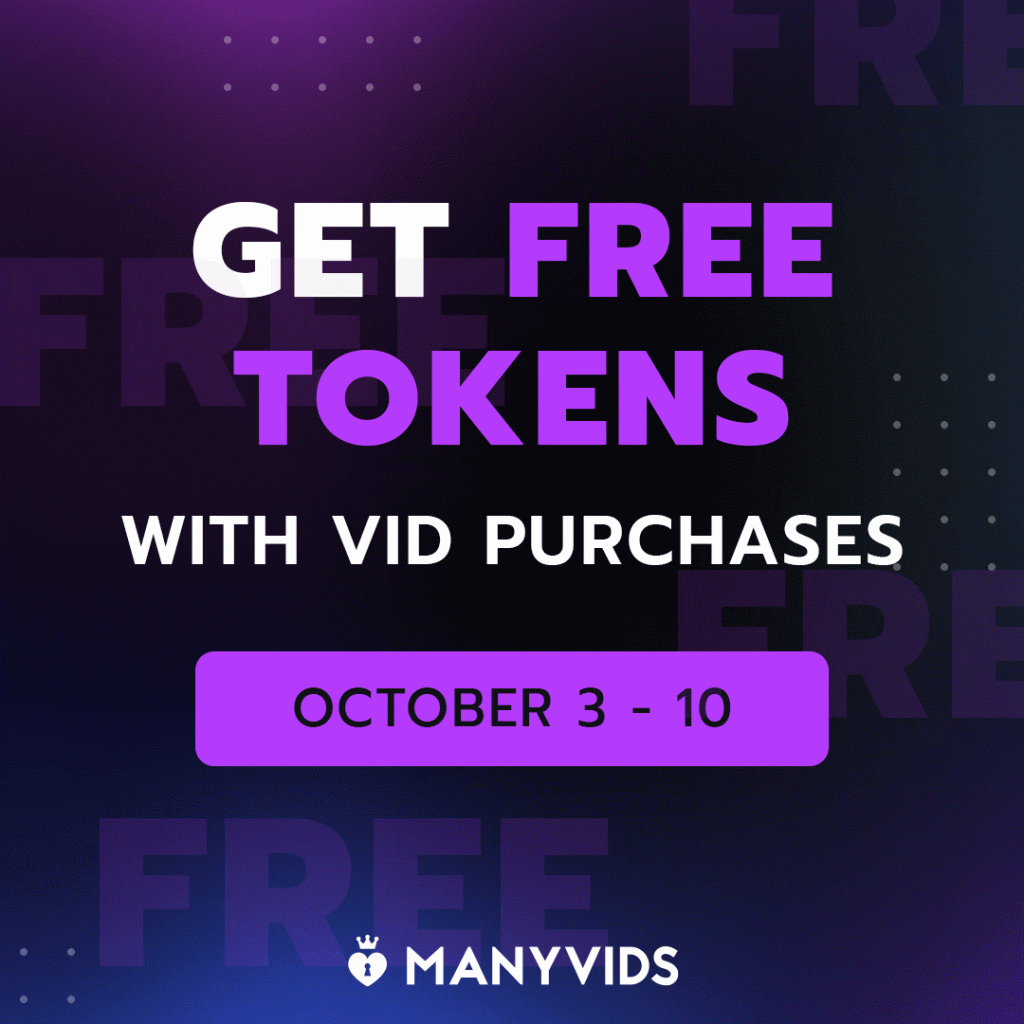 "Now that Live 2.0 is here, we knew we had to help the MV Community celebrate! FREE Tokens with Vid purchases are officially BACK! Members can get up to 150 FREE TOKENS with your Vid purchases from NOW until Tuesday, October 10th! Available for all purchases via Credit Card & MV Wallet."