Have you ever found yourself in the middle of a cam to cam session with audio or a hot and steamy phone sex call, when you ran out of things to say? Or maybe you never really had anything to say in the first place because dirty talk is such a foreign concept that the idea makes you break out in a cold sweat. You are not alone. The fear of sounding corny and ineffective while trying to deliver steamy conversations for horny customers, I've realized can be very intimidating for some performers.
"How Do You Talk Dirty?" is one of the most frequent questions I receive via email and on social media. Recently one performer messaged me and said, "I feel so stupid when I talk on the phone. I never know what to say!". And the truth is there really isn't an exact guide that will properly assist you with each and every phone call or camshow. The most important thing to remember when attempting dirty talk is to just relax, breathe, and remember that it's just some horny guy on the other side with a hard on. Therefore the bar for mind blowing and intellectually stimulating conversations is set extremely low. Besides the amount of blood rushing away from his brain at that very moment, most likely will not allow him to offer up anything too thought provoking anyways. So take a chill pill and try not to place too much pleasure on yourself.
There are different scenarios and topics of interest that may not require dirty talk at all. Not every customer requires a barrage of filthy talking points and essentially this may get you off the hook if talking freaky, freaks you out. With time we each find our own niche and sometimes that niche may find you, but what happens when you've grown comfortable in GFE mode, whispering sweet words of encouragement for jerk off instructions or vanilla phone calls when that one guy shows up to party? Do you end the session or do you nervously struggle through it hoping he'll be the one to end it before you die of embarrassment? We as adult performers have every right to turn down certain request that are not aligned with our particular skill set or those that simply make us uncomfortable. However, learning the art of erotic conversations and while holding a man captive with the tone of your voice and choice words can help a performer reach her monetary goals a lot faster on a otherwise slow day.
Where And How To Draw Inspiration For Talking Dirty
After getting hired as a phone sex operator years ago, one site that was recommended over and over by more seasoned pso's for inspiration was Literotica. It's a 100% free website filled with sex stories, erotic audios and adult fiction. It has everything! There are blowjob stories that can help performers with jerkoff instructions both online of if you're trying to create a script for an erotic clip to be uploaded to sites like C4S, IWantPhone or Manyvids. They also have tons of stories featuring cougars and milfs. And according to Porn Hub's most recent Year In Review, milf came in at no.3 for the most searched for terms of 2017. Take a look at the Literotica Tag Portal to access the content you'd like research a bit more.
Hip Hop Music: I know this may or may not work for everyone depending on your personal taste but if you're even half the hip hop fan that I am you should consider drawing inspiration from the industries finest shit talkers and panty droppers that have ever rocked the mic. Picture this, the year is 1996. The song is Queen Bitch where Lil Kim say's "I got bafoons eating my pussy while I watch cartoons." Or when she said "They be lickin blackberry molasses out my asses", my life hasn't been the same ever since. 🙂 And of course you don't have to go that far back to find motivation via 90's rap hits. Just turn on the radio and listen to Cardi B talk about "giving brain" to Offset in "Bartier Cardi". I may not recite rap lyrics word for word during phone sex calls or camshows, but listening to raunchy rap hits before logging on puts me in the right mindset to perform. I even have a Pussy Playlist on Soundcloud to help keep me in the mood in between sessions.
You can draw inspiration from sources that may be a bit more tamed and less in your face. The most important thing to do is allow yourself to make mistakes while you figuring it out and learning how to channel the dirty talking vixen that lives in us all. Sometimes it's just a matter of repetition and repeating whatever they say back to them. And like I previously stated not all sessions will be the same or a similar theme. Some of us may cater to fetishes like vore or feminization that may not require discussing detailed sexual acts at all. But you still may want to brush up on your trash talk just to ensure you have a few gems in your back pocket for when you need it.
Another question in regards to talking dirty that I encounter quite frequently is, "How do you make it last?"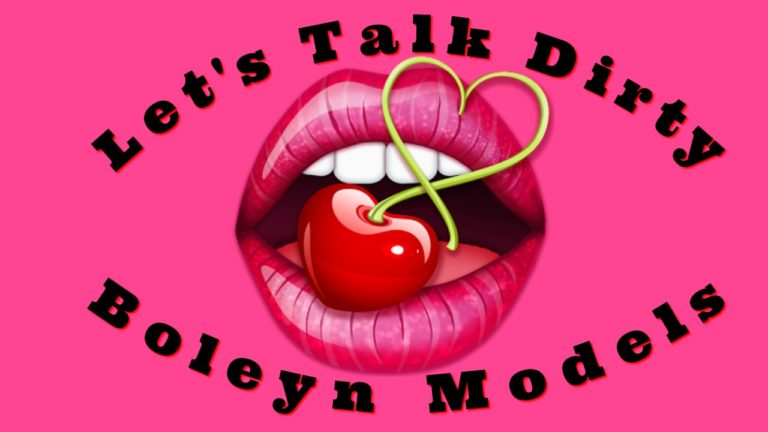 Sometimes guys will enter sessions so horny and almost to the point of exploding that it will feel like he's rushing to cum. And you of course are just getting started and eager to make it last long enough to make it worth it in the first place. The trouble is he's loosing brain cells with every stroke, not wanting to corporate and tell you what he's into and you're thinking about paying your rent. The second you start playing 21 questions he'll get bored and hang up. I have a few tricks that I like to use lengthen a phone sex call.
Example Of A Phone Sex Call:
Me:Hey baby what's your name?
Him: make me cum
Me: Oh my gosh you're so funny.  And you're breathing is kinda hot. What was your name again?
Him: Daddy or suck my dick
Me: oh wow *giggle* You're so naughty. What kind of porn are you watching? I know you are. I love porn..go on tell me.

Him: Hot milfs getting ganged banged. I love that shit!
Me: That's really hot. *giggle* That reminds me of this one time when I hooked up with my neighbor and…

Me: Oh I'm 5'2 and very curvy in all the right places….wait how tall are you? Hopefully you like short girls?
Him: I'm 6'0 and yea I love em
Me: Cool. I'm what you would call a spinner. I also have perky tits with gumdrop nipples that are super hard from the cold. It's really cold here. I just realized you haven't told me where you're from?

If you liked this article please feel free to shout me out on twitter @BoleynModels for more dirty talking tips. And if you'd like to test the waters and apply some of the techniques shared here, I'd like to suggest signing up for IWantPhone the latest in phone sex and also a part of the Boleyn Models Daily Pay network.
About the Author, Taja Ethereal is a tech loving girly girl who performs camshows live on skype. When she's not creating weird and peculiar fetish content for depraved kinksters you can find her at the dog park.