It's finally here! http://iWantFanClub.com  is LIVE! Existing iWantEmpire artists please login using iWantClips username and password, you will be sent a welcome email. Non-existing iWantEmpire artists please sign-up to http://iWantFanClub.com !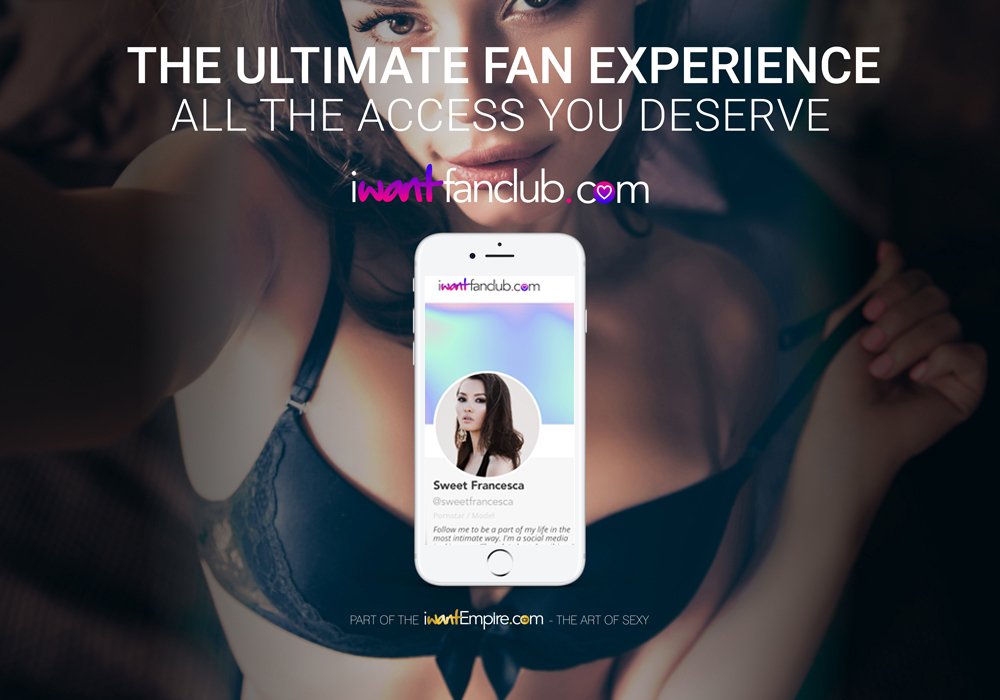 And just to let you all know, this latest venture from IWantEmpire is also apart of the Boleyn Models Daily Pay Network. Recently IWantClips went through a re-branding stage as they grew and expanded their adult services. In the beginning they started out as site for adult content creators wanting to enhance their cammodel brand and offer add on services like erotic clips for sale. From there it grew into a major conglomerate backed by Bratty Nikki, a notorious Findom Goddess that covered different sectors within the adult industry, like giving fans the option to order custom clips as well as buy phone sex sessions.  And now after making a few adjustments to make sure all ventures comfortably fit under the new IWantEmpire theme, they've launched a new service entitled IWantFanclub. It may sound a bit redundant, with other sectors being called Iwantclips, IWantPhone, and IWantCustoms etc, but at this point I think it's necessary to keep the theme going. It may sound a bit extra if you're new to the the IWantEmpire program but I assure you that once you're signed up it's all very seamless and handled within one primary dashboard.
What's So Great About IWantFanclub?
Besides the fact that IWF has a dailypay through Boleyn Models, I suspect that this will be the OnlyFans alternative that many veteran content creators have been searching for. Now just to be clear I am not saying this because of my affiliation with Boleyn Models. I am an actual content creator and cammodel/pso who in the last year signed on with OnlyFans in the hopes of creating a customized fanclub via my social media accounts. And if you were wondering what IWantFanClub is, that's exactly it. It's a new community where we in the adult industry can sell memberships to content either through bulk memberships or individual downloads. For years this is something that's only been available via desktop and doesn't take into account that most people access porn with mobile devices. Nor do some of the top options for membership sites involving cammodels and adult content creators give the ability to upload and make modifications on the go. That is until Onlyfans entered the scene and took over twitter timelines all over the world and they quickly became the number one site for adult memberships giving even Model Centro a run for their money.
But not only can IWF be an alternative to Model Centro or Onlyfans but Clips4Sale recently launched Nexocams, their own fanclub version for adult content creators. Nexocams was officially launched two months ago but it hasn't gained much buzz until this past week. I suspect with the new IWantFanClub release to people at C4S have decided to vamp up their offering and have now begun promoting it to their own massive following directly from the Clips4Sale platform. This means that customers making purchases for fetish clips are now prompted to visit their new live cam options plus their social media ventures. In short there are just so many different options for cammodels who are looking for additional income outside of the freechat culture. There are at least 6 different options within the Boleyn Models Daily Pay network for clipmakers but now there are three that provide creators with the choice of selling their content in bulk. Now that there is so much competition and we now have a better selection to choose from and can base our decisions on details and services that are most catered to our individual needs.  Until now the only options outside of building a professional website to house a members only section was Model Centro and for the last two years, OnlyFans. My largest issue with MC is that it's not as customizable as I'd like it to be and it's lacking when it comes to search engine optimization.
And even I an eternal skeptic, decided to join OnlyFans with the hopes of finally creating an all in one hub for fans to connect and splurge on content, but before long it became clear that many of their premium features that encouraged many of us to sign up in the first place were poorly executed and completed neglected as time went on. My my main purpose for signing up was to use the Fanscope feature and only offer it to paying customers. Fanscope was a service where performers can stream live through the OnlyFans application from either a mobile device and also desktop. However it became ceased to run on smart phones and became available for desktop only with extreme complications before it was discontinued altogether. Pile on a few other quirks and grievances I decided that it wasn't the platform for me and went back to selling a la carte services. This concludes my Onlyfans tirade and we shall move on to IWantFanClub, for now.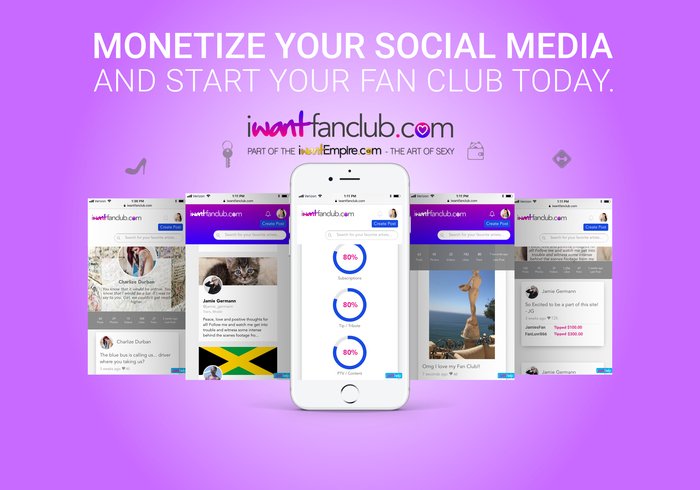 So with that said I am super excited to see a new fanclub option for cammodels and adult content creators enter the realm. And of course I'm extra excited because I'm already familiar with other sectors like IWantPhone. Once I'm all set up with my new fan page and a few sales via twitter marketing I will surely report back with details. Stay Tuned.