I decided to create a full introductory article for content creators interested in working on a platform that could be used as an alternative for sites like Niteflirt or TalkToMe.  I've come to the conclusion that IWantClips is the site that is the most conceptually similar to Niteflirt and is a great place for cammodels, phone sex operators and clip makers. IWantClips is one of my favorite sites within the Boleyn Models daily pay network and as someone who does all of the above, I've fallen in love with the site and the many ways it's evolved into a very upscale platform for content creators.
New Update April 7th 2022: CHEERS TO 8 YEARS AND 100% TRIBUTES ALL DAY LONG!!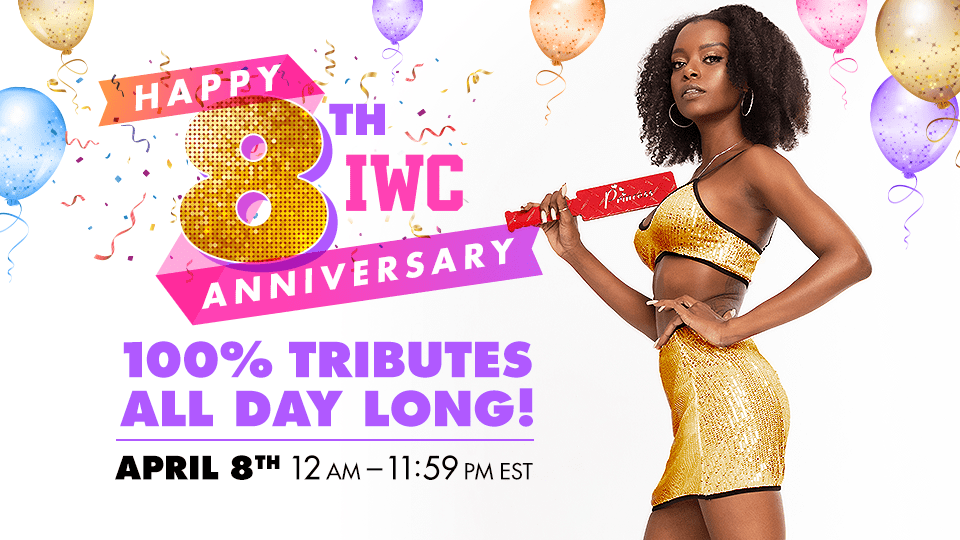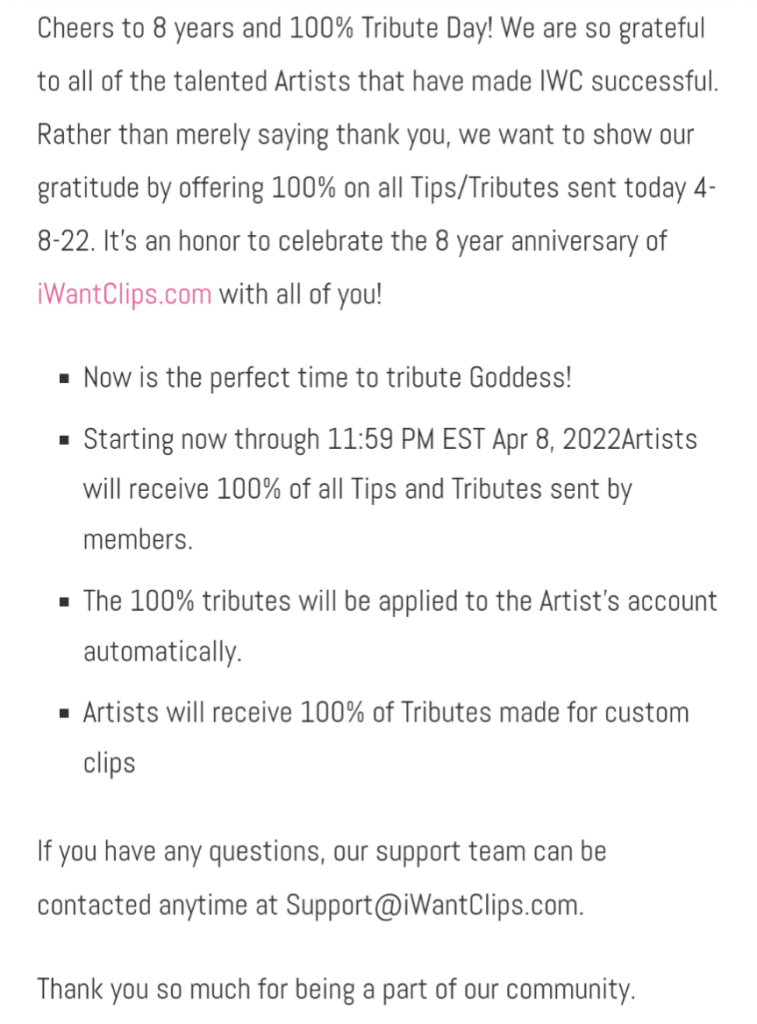 One of the primary reasons that I prefer IWantClips as an alternative is because they appear to have a real understanding of what it means to work with performers as a true member of the team. They actively seek input on how the platform works and by doing this it shows that they view us as true business partners and are willing to provide performers with lots of updated tools to help create and promote original content.
IWC has far greater marketing tools that are more developed, making it easier for customers to view purchased content on mobile devices, plus the dashboard is very easy to maneuver. The platform is broken into several different sections but all can be easily accessed from the same dashboard: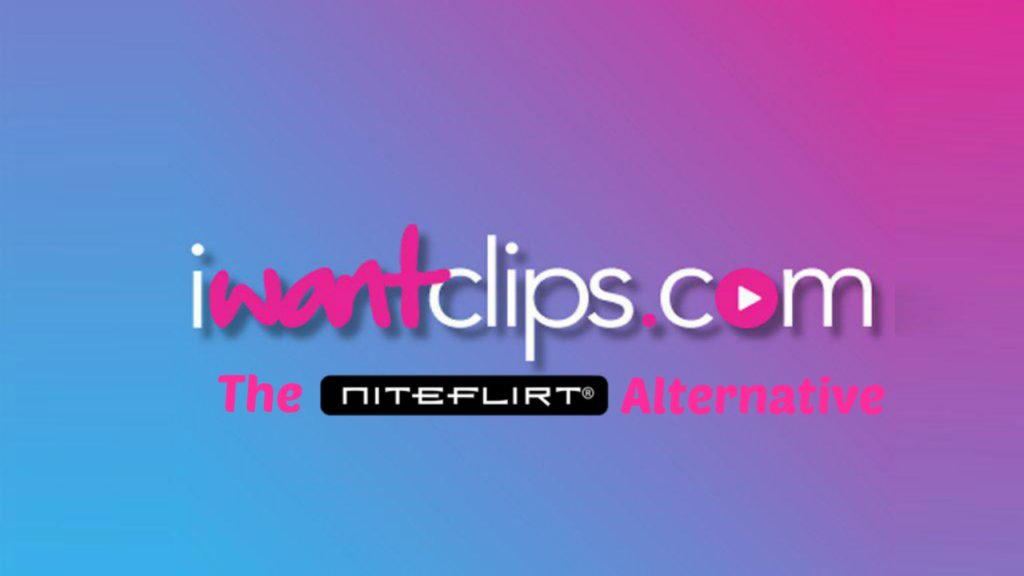 IWantClips- It's primary focus is for selling full length erotic clips.
IWantPhone- The erotic phone sex portion of IWE, complete with click to call modules and audio samples.
IWantFanClub- Adult content creators can sell memberships delivered via desktop and mobile devices.
IWantCustomClips- Sell custom content and earn the full amount, 100%!
It's Free For Performers To Advertise On IWantClips. No Bidding For Placement!
If you'd like to advertise on the platform you can send in a banner for your store and they will place it into the site rotation for you.
site's rotation. It is absolutely free to do so. IWC will not charge you anything for promoting your brand! The dimensions for your banner will need to be 728 x 90 (Max file size: 2MB. Allowed file types: jpg, png, gif, jpeg) (.gif is preferred). When someone clicks on your displayed banner it will send them directly to your store. If you are unable to create a banner yourself their Graphics Design Team can make one for you when you send 3-4 HD images of yourself and your Twitter handle. However there are some requirements that come along with that option.
The requirements are as follows:
Place your iWantClips URL in your Twitter Bio (or your Vanity Domain).
Upload at least 20 clips (Social ID's do not qualify)
Make at least one payout
They Also Offer Vanity Domains
In order to qualify for a Vanity Domain from Iwantclips you must have completed the following:
Attain $500 in net sales (all types of sales)
Have the Custom Clip and Tip Widget placed on your personal site (if you have one).
Have your IWC URL placed in your Twitter Bio
Consistently upload clips (we like to see 1-2 clips per week for at least 2 months)
Of course, what would you like your Vanity Domain to be? "iWant______.com"
If you are interested in any of these additional perks performers can send links to their personal website or Twitter profile for approval to ArtistExperience@IWantclips.com once you've completed the steps above.