Adult tube sites like Pornhub are notorious for housing stolen content making it difficult for camgirls and pornstars to turn a profit, but recently I've realized that it's possible to turn that around. Just like unscrupulous website affiliates who steal camgirl content from live shows before uploading them to tubesites, cammers can do the same thing. Except this time it's with your own consent and content. Cammodels can decide for themselves what's uploaded and for how long. By creating a camgirl profile on Pornhub you are placing yourself directly in front of over 64 million visitors per day.  This strategy and mode of digital marketing isn't exactly fitting for all cammers, especially those who're fearful of being outed. After all 64 million hits per day is the same as 44,000 people per minute, someone will find you. But if you're one of the Go Hard or Go Home type of models then please continue reading.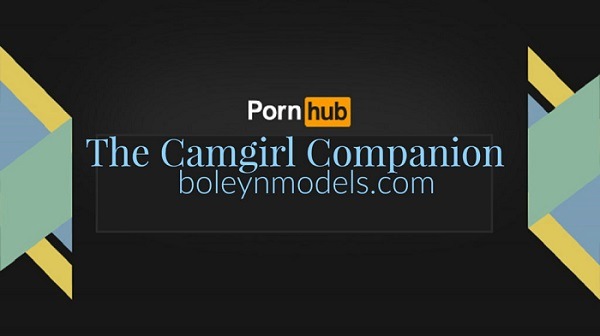 Why Is Pornhub A Useful Tool For Camgirls?
As previously mentioned the amount of traffic that Pornhub receives over the course of a year is far more than any other tube site. And because of that fact startup services for adult performers like Model Centro have formed innovative partnerships with the platform. Other well known tube sites like Youporn and Redtube fall under the same umbrella as Pornhub making them one large porn conglomerate. When Model Centro and Pornhub decided to put their marketing heads together they created one of the most exciting deals I've seen in a long time. By allowing models to link their PH profile to Fancentro a recent business venture from the people at Model Centro, camgirls are now able to gain even more traffic. And the best part about this deal is there are zero affiliate fees involved.
What Is FanCentro?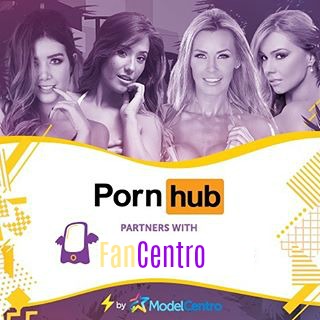 Recently here on Boleyn Models we posted an article on FanCentro and how to monetize your fanbase. Essentially it's a service to create a membership site on a mobile platform without the hassle of coordinating payments. FanCentro comes with a payment processor as well as a means to organize and interact with all of your most loyal fans. According to Pornhubs 2016 Yearly Insight 61% of porn traffic is viewed on smartphones. Now porn watchers and camgirl fans can connect and access their favorite performer directly from their pocket. Watching porn is more convenient than ever before.
Now that Pornhub is ranked as the 23rd Most Popular Website in the world, cammodels should definitely take advantage of that opportunity. Even if you don't sign up for the added incentive of using the FanCentro bonus opportunity, it's still a great way to get your name out there. In fact you can use Pornhub, like you would any other social media platform except now nudity is allowed. Performers are able to interact with visitors and turn them into die hard followers. Each subscriber obtained on the site get's a notification every time you create an upload on your profile where you're allowed to post the name of your personal website and kinks. Take control of your content and ride the traffic.
Checkout this article on how to earn money with the PornHub Model Payment Program.