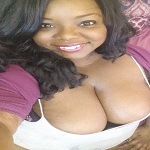 My intention with this article is to show existing cammodels, clip makers and of course members on the Boleyn Models team how to setup a phone sex line as well as texting using services within our network. The primary focus will be on the illustrious startup company Indiebill and the ever growing clipsite IWantClips. Both companies are apart of the Boleyn Models Daily Pay program and are more than suitable choices when creating a new phone sex line and offering texting services. If you've been in the adult industry for as long as I have then you are fully aware that it's always best to have more than one stream of income. In fact it's probably best to have at least three. How you decide to divide your time should be based on your own skill set and your willingness to explore new options. This article will help you get started right away using free applications and your existing fanbase.
As a ten year veteran of the adult industry I first became a phone sex operator working for a dispatch company before branching out as a cammodel. I've told my story several times before therefore I won't bore you with the details this time around. However I will tell you that after ten years of being a pso, clip maker and cammodel, that my number one staple through the years has been phone sex.  This of course will vary from person to person because I understand that as performers we're very different. Some prefer the voyeuristic approach that camming provides, while others prefer a visual cloak of security that comes along with phone sex. Both mediums are lucrative and when combined can help you avoid a financial drought.
Now to get started. What you will need to in order to sell block sessions for phone sex calls and texting packages are:
Google Voice– With Google Voice, you get a free phone number for calls, text messages, images and voicemail. You can use the google voice app on smartphones as well as desktop computers. You will need to create a Google account to coordinate with your new number. Once set up you can link your number to any mobile or landline number. I would suggest for the sake of privacy and discretion that you do not use an existing Google account especially if you've used it previously for mainstream ventures. Also it would be best if your new google account is created under a name different from the one used as your adult moniker. This will enable you to sell access to your number without fans finding it for free through a google search.
Google Voice Features
Block Unwanted Calls
Screen Calls Before Answering
Enable Do Not Disturb Mode. This is where you can turn off all calls for as long as you like.
Send SMS Messages including Images.
IndieBill–  Cammodels will receive 85% of all sales with chargeback protection. However if you are a Boleyn Model you will receive your payments every day at 80% of customer spending. You can sell Phone Sex block sessions with IndieBill by creating payment pages detailing the length of time per session and the cost of each block.  Because this service is designed for convenience, models can sell access to their phone number with instant downloads. You could either reveal your Google Voice number within the product description or ensure that it's revealed and downloaded instantly after a successful purchase.  All products on your payment page must include a file in order to create a product. For phonesex and or texting you will want to include a visual image also known as a .jpg containing the Google Voice phone number and details of the purchase. By using this method you're essentially creating tribute pages but instead of fans tipping you just because, they're getting a service in return.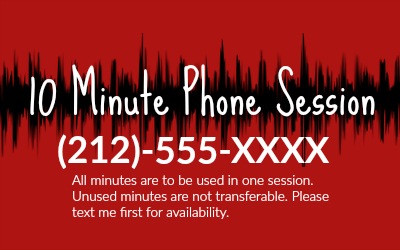 IWantClips– Content providers receive 70% of customer spending from general clips uploaded to the site.All tips and tributes are payed out at 75%. My method for using IWantClips for phone sex is very similar to the one described above in regards to IndieBill. Except IWC has a lower payout for adult performers. Currently IWC are in the works to develop a phone sex option as a companion for their existing services: IWantClips & IWantCustoms, but unfortunately this latest venture IWantPhone isn't expected to launch until May 2017 at the latest. In the meantime creating tribute pages for instant downloads that include your Google Voice number work just fine.
How Do I Promote My New Phone Sex Line?
Now that you're all set up with your brand new google voice number and a payment processor, whether it's IndieBill or IWantclips you're going to want to spread the news.  Spreading the news is also known as self promotion. Hopefully you're one of the more business savy cammodels who's already built a fanbase using social media. And if you are then getting the word out on your new phone sex/ texting venture should be relatively easy. Even if you're follower count isn't extremely high it's still possible to generate sales. However if you're brand new to social media and haven't gained a following just yet, all is not lost. Read this article on 
How Camgirl Entrepreneurs Can Dominate Social Media
.
Twitter– is all about engagement and not necessarily about the amount of followers. I've had more success with accounts under 10,000 followers than those over that amount. The key is to interact with your followers and create interesting content that defines your brand as well as entertain. Use Twitter tools like Polls to get them to pay attention to your content. Create tweets that ask questions. Use your phone to make teaser clips showing off your voice and letting them know that you are now offering phone sessions as well as texting. Remind them to check the link in your bio. If you're up to it you can even include your Google Voice number in your Twitter bio. But be prepared for random phone calls throughout the day. I would suggest disabling phone calls until you've receive payment. In the meantime arrange calls through texting.
Instagram– When it comes to success with Instagram your primary focus should be on visual content that grabs the eye. Here is where you will use promotional materials showcasing your rates and availability. You can write a descriptive post to accompany your image but links to your payment pages are not transferable. You are allowed to use up to 30 hashtags on Instagram and one clickable link in your bio. Be sure to use #linkinbio as one of your 30 tags. Other popular tags for adult performers are: #phonechat, #textmeback, #textme, #talktome, #talkdirtytome.
Follow Boleyn Models on Twitter if you'd like additional information on how to get started or additional tips on where to advertise.