Creating a cammodel blog can be a very creative way to build a strong internet presence and bring all of your talents together in one place. We talk all the time on cammodel forums that its important to own your name and create a web presence by building a website. Often times we talk about using services like ModelCentro to build an adult paysite or Skyprivate to take payments for skype shows, snapchat and instant downloads. But what about blogging? Sure you can build traffic for your website with social media: Twitter, Instagram and Facebook. However if you want to gain organic traffic, then having a site that's keyword rich and constantly updated will be your best bet. And the number way to get organic traffic is to create a blog section on your website.
What is a blog?
In case you've been living in a cave well off the grid, a blog is an online journal that allows an author or cammodel to give detailed updates to their devoted followers. Most blogs have a theme, but it's not unusual to venture off topic from time to time. You can follow all the blogging guidelines like using pertinent keywords for your niche or having high level link backs to get yourself on track with google. But if you're blog is comprised of seo soup aka spam, then people may wander off to a more interesting site. Therefore it probably is in your best interest to have multiple themes and to venture off topic more often than a little bit.
Sure you can give updates on sites like Twitter all day long but you're only allowed to use 280 characters. I don't care how creative you are but attempting to get a point across in under 280 characters takes pure talent. When you create a cammodel blog or a blog about whatever, you can make it as long as you like. For best results you should include at least 300 words per blog post. I'm now entering 310 words for this current post. I could spend 2,000 words talking about lipstick. (Don't test me) See told you blogging wasn't that difficult.
Now that we know what blogging is let me explain in greater detail on how to do it effectively. How to write post that aren't just rich in seo but are also interesting and guaranteed to make your followers comeback to see what's new.
Getting Your Cammodel Blog Started
1. Choose a domain name. Most performers choose a name that is identical to their performer name. Or a variation of that name. Also another good idea is to choose a name that includes your cammodel niche to help with visibility on search engines like Google and Duckduckgo.
Example A: cammodelname.com or name with a niche included bbwcammodelname.com Now if you've already created a blog that needs to be revamped and let's say that you chose a name that was IDK, kinda mysterious? All is not lost. Most blogging platforms have the ability to include a visible tagline. A tagline is another chance to inform people what your blog is all about.
Example B: You name your cammodel site deepdarkcorners.com; What does that even mean? No one knows. But with the use of a tagline and meta tags you can quickly explain. So your blog header will show as follows: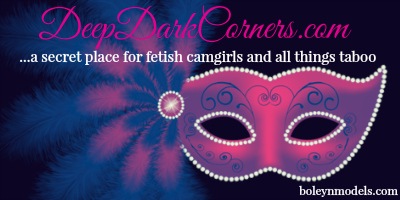 2. Choose A Website Host. Now that you've chosen a website name you will need a place to host your cammodel site. The most simple way for me to explain hosting is to compare it to a physical building that houses a department store. Webhosting is the building except its all virtual. It's now commonly referred to as "the cloud". It's all online real estate really. I would suggest that a first time blogger use a service like GoDaddy because they have a very easy setup when it comes to using a very popular blogging application called Word Press. Also you can get hosting plans for as little as $7.99 A month.
How To Format A Blog Post For SEO
In order to explain this next part I'm going to take you back to the beginning of this post and use my post title and very first sentence as an example.

Example:
"How To Create A Cammodel Blog
Creating a cammodel blog can be a creative way to build a strong internet presence and bring all of your talents together in one place."
Notice how I've used a keyword combination such as "Cammodel Blog" in my blog title? I've also repeated that combination in the very first sentence of this post. This is how you target a keyword. Each search engine has an algorithm or formulated guidelines to follow so that we can enhance the potential of our blogs becoming favored in online searches. You can even use tricks like this on Facebook or if you place ads on Backpage. Both sites have a blog like formatted that's heavily favored by the top search engines.
How Long should my blog post be?
Most blogging experts will say that your post should be at least 300 words and include at least one image. Some will say that you shouldn't go over 600 words because people have short attention spans. Personally I say ignore them and do whatever you want. Give your readers some credit and assume that they don't all have the mind of a gold fish. We are now currently entering 900 words and I haven't even explained images and alt tags yet. Blogging is so much fun!
Example: Alt tags or alternative tags are descriptive words applied to an image that allows a screen reader to detect what's going on in your picture. A quick way to apply these can be when you save your picture originally. Instead of saving an image to your computer as imgczdkrew or whatever, change that to say "yourcammodelname_red_bikini" or "bbw_camgirl_taja" it's a neat way to way to allow yourself to be found through image searches like Google Images. It also helps if you use a name that's the same as the targeted keywords from the post title and first sentence. "Cammodel Blog"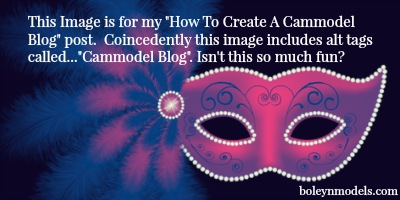 BOOM! And just like that 1,031 words included in this Cammodel Blog Post. I'm almost done I promise. Also it helps to use links with your targeted keywords in bold fonts and italics within your post that lead to the actual post. You see what I just did there?
At this point we now know what a blog is and if you were actually paying attention and made it this far you may be wondering what now? What happens next is you get out there and promote it with word press plugins that'll make sharing your sexy post on social media so much more reachable. I would like to suggest using the Yoast Plugin as a guideline to measure the quality of your blog post and to ensure that your content is optimized for search engines.
That's all I have for now. But please be sure to revisit the Boleyn Models Cammodel Blog for updates including How To Create A Cammodel Vlog.  One last tip it's a good idea to include your targeted keywords "Cammodel Blog" in the very last sentence of your post. Okay I'm done. 1214 words and I'm out!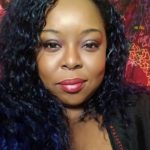 About the Author, Taja Ethereal is a tech loving girly girl who loves perfume and performs camshows live on Discord. When she's not creating weird and peculiar fetish content for depraved kinksters you can find her at the beach.