There's no nice way to say what we all know: camming is a type of sex work, and as with all sex work, there is a deep social stigma associated with it. Self-care is important for everyone to practice, but it has special importance for cammodels, who predominantly work solo and whose social interactions are heavily skewed towards the virtual world. Regular self-care is the best way to stave off every camgirl's worst enemy: burnout. Skimp on taking care of yourself and you'll find it gets harder and harder to take care of business until you eventually hit the wall. Consider the following self-care strategies and use them as a jumping-off point to develop your own self-care routine to keep a healthy balance in your life.
Make some "work friends"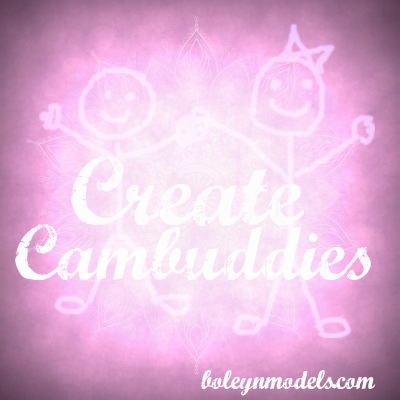 Even though the average camgirl interacts with dozens (or hundreds, even thousands) of customers in each cam shift, working alone on cam in a socially stigmatized industry can be extremely isolating. Having "coworkers" to talk to can help reduce that. You don't even have to talk about work–sometimes having people around who won't ask about work because they already know is what counts. If you live in a more rural area or haven't come across another cammodel who lives in the same city, use technology to bridge the gap. My camgirl friends and I chat on Skype and text each other daily. While sex work and camming-specific forums can be valuable places to meet other cammodels, I don't recommend using forums as a stand-in for making one-on-one connections with other sex workers, as some forums are visible to the general public, and may be searchable.
Maintain outside relationships It can be difficult to maintain friendships outside of work, especially if your friends or family don't know what you do to pay the bills. Whether or not you share information about your work, you can and should create a space and identity for yourself outside of work. Reinforce existing bonds or create new ones as you find people that blend well with you. Ideally, outside relationships are a space where what you do for work doesn't matter, because the foundation is based on qualities (family, common interests, geographic proximity) that are external to our industry. If you find yourself with few friends outside the industry and a family that you can't stay close with, make sure you engage in activities that regularly involve social interaction, whether it's a recreational volleyball league or volunteering at a foodbank.
Take care of your body However you choose to dress it up, our bodies are our business. Taking care of your body isn't just good for business, though–it's good for your mental and physical health. Eat good food, drink lots of water, stick to a regular sleep schedule. Even if you cam through the night, you can still get enough sleep. Blackout roller blinds or curtains in the bedroom are worth their price and then some when it comes to getting enough sleep at odd hours. Find an exercise routine that, if you don't enjoy it, you at a bare minimum don't despise, and keep it up regularly. Not everyone enjoys eating rabbit food and running marathons, and you don't have to in order to take care of your body–you don't need premium gas in most cars, but you do need the proper fuel still.
Take care of your mind Mental health and wellness are increasingly becoming an issue in all workplaces, and your self-employment does not exempt one from needing to spend time on your mind. If you struggle with anxiety, depression, or another specific mental health issue, consider talking to your doctor or finding a psychologist or counsellor to meet with. There are treatments that can help, whether it is medication or therapy, and while addressing it can be a struggle, the potential upside is huge.
Self-Care For Cammodels: When And How To Block A Regular
Even if you do not feel that you have any issues with your mental health, take a look at mindfulness practices and consider trying out a few. Even something as simple as a yoga class or regular journal writing can make a difference that you can feel. Don't forget to challenge yourself intellectually, too–your brain may not be a muscle, but it needs a regular workout to stay nimble and young. Read a book, pick up a sudoku or crossword, try a logic puzzle. Watch interesting movies and TV shows and argue about them with your friends and family. You don't have to join Mensa or become a chess master, just wear your thinking cap on a daily basis.
Create side projects
Self-employment often involves more hours of work than having a traditional employer, and without the barrier of the commute to an off-site work location, it can be tempting to tinker with work projects round-the-clock. And with social media promotion, photo sets, clip filming and editing, phone sex calls to answer, not to mention live camming, there's always something else to work on! Put that productive streak to better use by taking on a side project. It doesn't have to be a second business or the next great novel, regular volunteering or training for a sports event will work just as well. Camgirls with children may not have time for their own side project, but raising kids seems like a pretty solid distraction from the temptation of a 24/7 work week.
The time you spend taking care of yourself offers the best return on investment you can find. Balancing work and the rest of your life requires consistent attention to adjust for all of life's unforeseen circumstances, but with regular practice it gets easier.  It can be difficult to balance a flexible, borderless schedule with maintaining a healthy personal and social life, but every little bit counts. All 5 of these points may not apply to every model, but each is worth considering as you pick and choose a few to work on in your own life.