In the 2018 PornHub Year in Review, we learned that many of the year's most searched video characters came from Fortnite, Overwatch, and Red Dead Redemption. Now in 2019 just in time for the Spooky Season, Borderlands 3 plus Resident Evil searches have increased on their platform.  I don't believe the increase is due to Halloween being right around the corner, however it is a great opportunity for cammodels looking for Cosplay ideas. As it turns out that many of the people who used PornHub searching for Borderlands related content, are also interested in:  bondage, cartoon, anime, cosplay and joi. The data shows the following as being apart of the same sessions as well: Fornite, Overwatch and Minecraft! Freaking Minecraft?!? Lord knows I've tried but after several attempts I just can't understand the worlds obsession with Minecraft? But if you're a cammodel gamer looking for relevant cosplay ideas, then perhaps a sexy pixelated costume could drive more interest in your chatroom.  I think I'll stick to Resident Evil.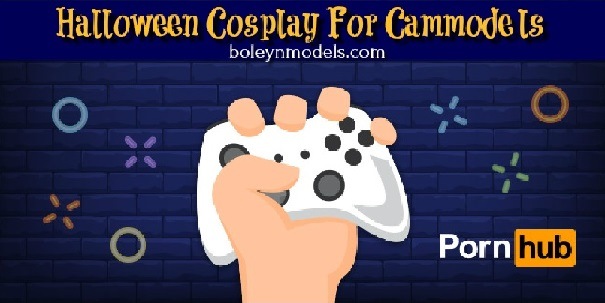 Most Searched Resident Evil Characters On Pornhub were:
Ada Wong 
Claire Redfield
Leon Kennedy
Sherry Birkin
Ashley Graham
Jill Valentine
Earlier this year game publisher Capcom released the Resident Evil 2 remake starring Leon Kennedy causing PornHub searches to increase by 283%!!! Leon is a sexy one man army dedicated to eradicating Raccoon City of the infested. Yup, it's a zombie game. Here he is in all his glory…
Thanks to the effort of many fans and artists, Resident Evil 2's Leon S. Kennedy is a sex symbol.

And don't forget Mr. X either. https://t.co/pUk1PccH6m pic.twitter.com/pMXzNpjhZH

— Polygon (@Polygon) February 20, 2019
If you think you can pull this look off , then get on it asap. The interest among ALL genders have shown that Leon is a hit!
Borderlands Cosplay Ideas
There is something for everyone here! You'll find characters who are nonbinary, pansexual, gay and heterosexual.
Mad Moxxi is a NPC (Non Playable Character) from the series and is showing up in PornHub searches. I guess people really do love sadistically enchanting women? She's a flirtatious bartender in the video game and totally see a Moxxi's Bar themed Camroom.
Lilith, Commander Of The Crimson Raiders. Lilith is a staple of the Borderlands franchise and has appeared in every main game so far and she too is searched for in porn searches.
Maya The Siren comes from Borderlands 2 as a playable character but is now an NPC in the game. She has a great story arch and is wildly popular.
Onsite demographics showed that male visitors were 84% more likely to search for Borderlands related topics than women. They also fell in the age range of 18-24. If this resembles your fanbase as a cammodel you may find this information to be very useful.
Now let's get into cosplay movies and tv show ideas for cammodels.
Actress Phoebe Waller-Bridge, star Fleabag on Amazon just recently won an emmy for her performance. This show is amazing and if you've ever entertained the idea of removing all fucks to give, this is the show for you. Fleabag is simply a lovable dirtbag who does pretty much whatever she wants, including having sex with a Hot Priest. You may be wondering what this has to do with cosplaying and Halloween themed ideas? It turns out that after the second season aired earlier this year PornHub searches for Priest, Nuns and religion spiked through the chapel. Religious roleplay scenarios are nothing new but it's probably more on trend now than ever before.
Moving on to Wednesday from The Addams Family. This is a random mention and not fully supported by any recent statistics formed around the Addams Family, BUT they do have a brand new animated film currently in theaters. Also I found this awesome tweet from Lux Steez and I honestly have never seen a more enticing Wednesday Addams cosplay in my life. She did that!
Wednesday Addams but more goth💀🔪⚰️
Pick a side ☠️
🕸Releasing this mini set to patrons bronze and silver tier and up! Check it out!https://t.co/pN2fhtOt8V 🕸#wednesdayaddams #AddamsFamily #cosplay #blackcosplayer pic.twitter.com/dHsA18Q7yJ

— ⚜️ 𝕷𝖚𝖝 ⚜️ (@LuxSteez) October 8, 2019
There are different ways that you can use this information to best capitalize through out the Spooky Season. Cammodels it's not too late to start a blog or a social media campaign for more exposure. The holiday season is right around the corner and if you've been wanting to branch out to get ready, now is the perfect time. In addition to blogging you can promote your cammodel profiles through fandom forums that cater to your specific fetish and cosplay ideas. If you have any reservations or questions on how to get started please take a look at our article on How To Create A Cammodel Blog and as always you can hit us up on Twitter @BoleynModels. You can also add your questions and feedback to the comment section below this article.  Hopefully in this piece I've piqued your interest on how we can finally retire Harley Quinn while opening up a wider realm of possibilities? If not…I tried.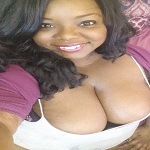 About the Author, Taja Ethereal is a tech loving girly girl who enjoys performing camshows live on Discord and making homemade ice cream. When she's not creating weird and peculiar fetish content for depraved kinksters you can find her at the dog park.