Are you bored with your camspace? Are you facing the dreaded cammodel burnout? Burnout is real and it happens to the best of us. One of the ways that I like to stay motivated is by changing up my environment. When you create a camroom that you love it can open you up to more creativity and inspiration. I've realized that once my camroom and equipment is set up the way I want, I'm more likely to log in and create content.
Over the years I've had different versions of what I felt was the prefect camroom and each space was totally different from the next. Finally after so many years I'm able to narrow down what features are the most important to me. Efficiency and functionality.  I love camrooms that are streamlined and decluttered! 
Behind The Scenes Camroom Technology For Streamers
For a full list of all the suggested items in the video, please click the link to view it on Youtube. In the description box I have all items listed including links to where they can be purchased.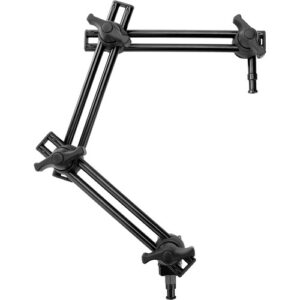 One of my favorite behind the scenes items is my Impact 3 Section Double Articulated Arm. This particular version comes with a camera bracket and can hold up to ten pounds. The Impact Super Clamp is sold separately but can also be purchased at B & H Photo.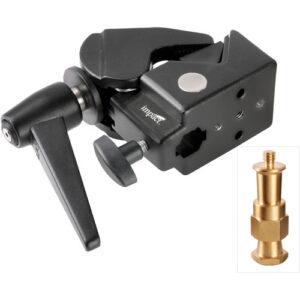 The Manfrotto brand sells the exact same items, but for more than double the price of Impact. Both articulated arms are of the exact same quality. So you may as well save your money with Impact and spend the leftover amount on something else, like new lights!
OG Ringlights or The New RGB Ringlights?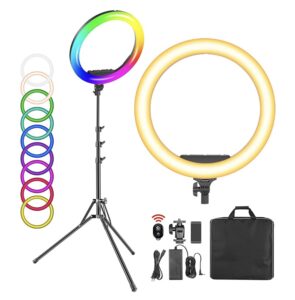 Recently I traded several of my older lighting systems for my Canon T7i on KEH. After going through everything I had I decided to keep just two ringlights as my main set up. Combined with the natural lighting that seeps in from the window I really don't haven't had much use for anything else. I still have a few led panel lights stored away in the closet, but all of my soft boxes and umbrella lights had to go. It feels like my camroom lost weight. I'm using a 19 inch RGB Ringlight attached upon a table top light stand and an 18 inch OG Ringlight. All three items are made by Neewer found on Amazon.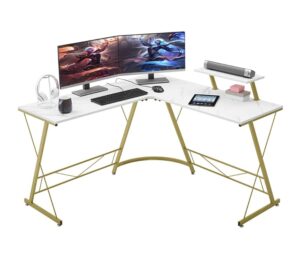 My ultimate plan is to save as much floor space as possible. So far with lots of creativity, cool gadgets and a really cute L-Shaped desk I've been able to achieve a look that's both efficient and functional. This article is an updated version from last years Behind The Scenes Tech Ideas For Cammodels.  Please check that out as well for more inspiration. Be sure to follow us on Youtube and like, subscribe and comment under our most recent video. We'd love to hear what sort of bobbles and gadgets you use to spruce up your camroom.