I'm a new camgirl and I don't know what kind of computer I need to make the most money. Should I go out and buy a gaming computer? Laptop or desktop?
These are a few of the more common questions from camland in regards to computer shopping, that I receive on a daily basis. And they seem to be a range of questions that solicit answers that are forever changing, or at least they appear to change with each new technological advancement. The truth is although things seem to be changing at a rapid pace in the world of streaming, live shows online haven't become that complex. It's all the created hype and bolstering designed to sell more products that can make computer shopping a terrifying experience.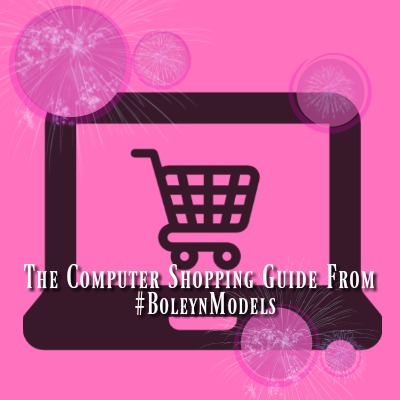 Have you ever walked into a BestBuy wanting to know if you could get a "gaming" pc, but really you're a cammodel who doesn't want to blow your cover while praying the techbro in khakis will go easy on you? Then sadly you get this as a response "Well if you're a serious gamer you'd be looking for the I9-7980-RTD2-Hybrid Motor Bot Series and a Halographic Synergy Card!" (WARNING: This Product Does Not Exist.) But if you've ever had this sort of exchange while computer shopping I'm sure you can relate. And this is why I've decided to arm myself with the most knowledgeable tech information I can find beforehand and now I'm going to share all of that info with you!

Cammodels should think about purchasing a desktop  instead of a laptop because in the long run they're easier to upgrade and aren't as expensive as you may think.  I just recently  saw one on Amazon for under $500. That is am absolute steal especially for someone who may be starting out in their cammodel career. In most cases when you're purchasing a desktop it has everything you need except the monitor. But if you have a flat screen television you can use that as a computer monitor with the help of an HDMI cable.  Once you'd purchased you're new system and have decided that camming is something you'd like to stick with for the long haul, then you can look into upgrading your desktop. You can order  your new computer online and if  you're purchase is fulfilled by  Amazon  it's 100% refundable in case something goes wrong.
After doing a little more research I decided to purchase the above Acer Aspire Desktop and will use this as a guide on what to look for when shopping for gaming/camming computers.

Acer Aspire Desktop, 7th Gen Intel Core i5-7400, 12GB DDR4, 2TB HDD, Windows 10 Home, TC-780-ACKI5 
Allow me  to breakdown what each component in the above classification means:
Acer Aspire: Acer is the manufacturer and Aspire is the series model. Think Honda and the Accord.
7th Gen Intel Core  I5- 7400–  Intel is the tech company that created tiny computer chips within your rig that acts as the "engine" for your machine. It's called a processor and a 7th Generation Intel processor chip was manufactured and released in 2016. They're only two years old and in no way shape or form are they outdated.  As long as the computer specs read 7th Generation or above whether it's an I5 or an I7 processor chip it's strong enough to handle live streaming on any camsite, including Streamate the most labor intensive camsite in camland.  Both the I5 and the I7 come with four cores commonly referred to as a Quad Core PC. The more cores a computer has the more powerful it becomes.
This Next  Computer Shopping Tip Is Very Important
12GB DDR4– The GB stands for gigabytes and refers to the amount of RAM found within a computer.  RAM is also known as the computers memory and can be classified by it's chip brand or type, hence the mentioning of the DDR4.  What's most important here is how much RAM/Memory does a computer have and will it allow you to operate the necessary amount of software at once, that's required to stream successfully. It's possible to have a computer with 8GB of RAM and be able to stream on Streamate with an encoder, but being able to use other programs like skype or splitcam software at the same time may present a few limitations. In many cases surfing the internet while live streaming with a limited amount of RAM can cause your stream to run out of sync. And for these reasons it's very important when shopping for a computer to choose the one that comes with the most memory affordable. Aim for 12GB or more and in most cases a desktop can be upgraded to 16GB by adding a 4GB memory chip at a later date. These sort of upgrades are far easier when operating a desktop vs a laptop.
2TB HDD– TB means Terabyte and it's referring to the amount of hard drive space available on your computer. As a cammodel this is also very important if you're a regular clipmaker as well. 2TB is precisely 2000 megabytes and should be able to store upwards of 100 hours of 1080p videos at 30FPS (frames per second). If you become a hardcore clipmaker and find out that this isn't enough space for you, then you can easily solve this problem by purchasing an external hard drive for as low as $50.
Windows 10 Home– UGH! I really don't want to talk about this next section due in part to the way Microsoft has systematically taken over our PC's.  And because I'm not quite ready to jump on the Apple bandwagon, I'm in the process of building my own Linux machine. Expect a review for that in the distant future. But for now….Windows 10 Home refers to the operating system on your PC. If you have the option to purchase a computer that's still operating on Windows 7 or 8, go for it! Avoid the upgrade to Windows 10 if at all possible.
TC-780-ACKI5– This is the exact model number for the Acer Aspire listed in this article. If you were interested in purchasing this computer but you discover that it's no longer available on Amazon, you should be able to plug that model number into a google search and find it.
Integrated Graphics vs Dedicated Graphics, is it important?
It sure is! This Acer Aspire comes with an Intel HD Graphics Model 630, hence making it a pc with an integrated graphics card that doesn't operate with it's own RAM/Memory.  Integrated graphics is when the GPU (another name for a graphics card) is built into the computers motherboard that shares it's resources with other components within your cpu. To obtain the highest level of performance and visual quality you'll need a Dedicated Graphics Card that has it's own memory that's separated from the motherboard.

Intel Graphics cards are not the best but that doesn't mean they won't work on a starter computer. More advanced brands for when it comes to accelerated graphics and GPU's are Nvidia and AMD.
Here's a tiny side note for Amazon computer shopping and returns, I use to think returning a computer online would be a hassle. Turns out its not. I followed the return instructions found on my prime dashboard, then re-packaged my computer in it's original box. Twelve hours later a UPS driver arrived at my front door to retrieve the computer. I didn't even have to print out the label because it was all handled for me. Three days later my purchase amount was refunded and I was all set to re-order a new computer.
There are other options cammodels can choose from when shopping for computers like the fore mentioned, Mac computers or you can stick to the PC route but instead of using and Intel Processor you could choose AMD. AMD computers are growing in popularity and are a fine choice, especially when it comes to high end graphics. Unfortunately I have yet to use an AMD setup in recent years and am unable to give an informed opinion on that brand.  But who knows? Maybe once my Linux machine is complete it may have a few AMD components as well as Intel? I'll keep you posted.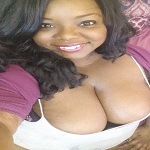 About the Author, Taja Ethereal is a tech loving girly girl who performs camshows live on Discord. When she's not creating weird and peculiar fetish content for depraved kinksters you can find her at the dog park.