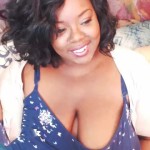 Greetings Cammodels it's that time of year again, Christmas and the lonely hearts are out. All over the world lot's of people are lonely and looking for some sort of solstice during the Holidays. Being single can be hard for many and during the Holiday season the difference between being alone and feeling lonely can be very confusing. Non the less I've found during my years as a cammodel that I have fans that only appear during this time of year. I like to call them my holiday sweethearts and I make sure to make time for them during this season.
I don't want to suggest that they're all lonely but for some of my more expressive customers it's a very difficult time for them. This is why I try to make sure that I keep things fun and festive, while giving them the best girlfriend experience that I can provide. While some are more vocal about the emptiness that they experience others may not say anything at all. This is when being an astute listener comes in handy.
I try to listen to what my guys are telling me and I also pay attention to what they are not telling me. Sometimes the truth lies within the silences. Perhaps this is why they come back year after year? Some have revealed to me that they're single or have recently ended a relationship. Not that being single equals being lonely, but during Christmas and New Years not having someone to connect with can be the cause of tremendous heartache. Normally I can expect my phone sex calls to increase by at least 50% during the lonely Holiday Season and even camshows as well. I've even deal with grief and the loss of loved ones during the cold winter months so naturally I can relate. It's been just over two years since my own father has passed. I'm not single and I have a partner to share and connect with emotionally who also shares my own interest, but I truly understand what it's like to feel alone.
Going along with the Lonely Hearts theme Pornhub has released its latest Holiday commercial. The famous porntube has over  80 million visitors per day and has decided to tap into the Christmas Spirit by creating a newad. They solicited the help of a Spanish based ad agency Officer & Gentleman, who also created last years Pornhub Holiday ad.
It appears that Pornhub and their creative partners from Madrid have incorporated this years ad with characters from last years Holiday spot. A security guard with a Groucho Marx mustache, a gray cat with an icy stare and the star, an old man with Einstein like hair reappear for an almost parodied performance. What I really loved about the Pornhub ad was the music. They somehow recreated Silent Night without it being, Silent Night? The rendition was touching and very subtle. It wasn't until my second viewing that I realized it was a remake of sorts.
But for other people, Holiday scenery and the constant reminders to be filled with Christmas cheer can be overwhelming. It's a reminder that their lives are not a perfect scene from a Hallmark Greeting Card. And because the media and feel good commercials tell us to be happy, and that just maybe something is wrong with people that aren't as enthusiastic, we tend to forget and ignore the lonely hearts during this time of year. Quite honestly I think that many cammodels may forget them as well and are missing out on an opportunity to rack up some extra cash for the season.
Some cammodels take the month of December off for vacations and I've found that this can be an amazing opportunity to get in some extra hours for more exposure. Typically if a lot of of top models decide to go on vacation all at the same time then this frees up more space and allows for higher placement for those who may not otherwise be visible. Take advantage of this time and log on. Even if you yourself are dealing with the holiday blues perhaps only logging more hours on your phone sex sites to decrease a financial deficit.
If you're experiencing grief during this time of year a few things to remember
Accept That You Are Only Human
It's completely natural to want to behave as though everything is okay. When actually deep down everything in your world is far from it. Grief can dominate your existing energy no matter what the time of year. You will never win any points for being strong during a moment of grief. People will tell you to stay strong but really they're only saying this because they have nothing else to say. After all they're only human too! You are a fragile being as most people are. Accept it and allow yourself to experience your emotions, the good, bad and oh so ugly.
Change What You Can
Now is not the time to reinvent yourself. I've struggled with self boredom and depression after a human loss and I can tell you that suddenly wanting to change who you are isn't gonna work out too well. You are who you are and not even financial compensation with a firm contract will change that. It's okay if you get tired of yourself from time to time and want to make changes, but keep those changes on a smaller scale. Anything more is just self sabotage and will prolong the effects of grieving.
Do Not Be Afraid To Reach Out
Remember when I said that you're only human and a fragile being. I meant it. We are naturally pack animals who respond to touch. Even hermits require hugs from time to time. I'm not suggesting that you should find someone to latch onto during the holiday season because I know how awkward that can be if you aren't used to daily interactions. But please when in a moment of mental decline and hopelessness always remember that there is someone out there who would love to hear your voice.