Technology and cammodel tools that we've grown accustomed to over the years has a tendency to change at a moments notice. Especially when it's a free resource. I'm sure those of use who are operating pc's are definitely feeling the changes since the creation of Windows 10 and it's constant updates and annoying patches. However I'm not suggesting cammodels should go out and look for a Mac, definitely not. Despite the many annoyances that come along with Windows based machines they still have a higher level of compatibility with most camsites and cammodel tools.
The biggest issue that many face with Windows is their intrusive way of deciding what's best for the user. Our PC's come pre-loaded crammed with so much crap that we don't need and Microsoft makes it difficult to remove it. I'm going to share a few hard to find cammodel tools that are major essentials and a must have, but are starting to disappear from the usual places.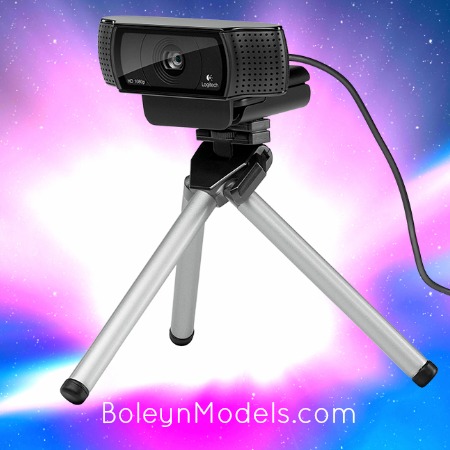 The very first application that I'm going to share are the Logitech C920 Drivers And Software. You're probably wondering what on earth do Logitech webcam drivers have to do with Microsoft Windows? Somewhere between Windows 8, 8.1 and Windows 10, things got all screwed up. For many people using Logitech webcam drivers. It became very unstable causing cameras to freeze and software to suddenly crash soon after opening the application.
Imagine trying to uninstall then reinstall software before every time you wanted to stream online? I can definitely imagine it because I've lived it! And I'm sure many of you have as well. Logitech then decided to break away from the Logitech C920 drivers called lws280 by replacing it with the "New and Improved" version called Logitech Gaming Software. Thanks Logitech, that's nice and all but it's not exactly what most cammodels needed. We just wanted the ability to access our webcam controls plus be able to check our color balance.
If you've been searching for a Logitech Capture alternative you can find the download for the older C920 drivers right here.
The second download I have on my list of cammodel tools and must haves is windows very own Microsoft Essentials. Except you most likely won't need the entire suite but the tool that's most important, Microsoft Movie Maker can't be obtained without starting the download for Windows Essentials. Once the operation begins you will need to deselect the other options so that only Movie Maker is downloaded. For years every PC came with Movie Maker downloaded until this past year when Microsoft decided to remove it from their website and removing all support for this video editor.
Of course there are other video editors that are far more superior to Windows Movie Maker, but you really can't beat how intuitive it is. It really doesn't require a high level of skill and can be used to throw together a quick clip in less than 30 minutes. If you're ready for the next step up from Windows Movie maker, I would suggest using Filmora as an alternative. Psst, that one's not free. You can access the free Windows Movie Maker here.
As time goes on I plan to frequently update this article with more hard to find cammodel tools and other tips that can help make our jobs much easier. So be sure to bookmark this page. In the meantime checkout this little write up featuring new gadgets for cammodels and streamers.
Do You Miss Classic Skype? Keep Reading…
Edited 10/25/18 To Add The Download For Classic Skype Version 7
Welp! It looks like once again Microsoft has decided to eliminate another product that it's users actually enjoy. The tech giant recently announced that on November 1st, 2018, Skype 7 and all other versions of Skype Classic will be discontinued. Users may be able to find downloads for Skype 7 on the internet including here on the Boleyn Models blog, but these versions will no longer be supported.  That basically means if you run into any bugs for the older versions of skype, Microsoft will not help you troubleshoot the issue. And it also means that finding a safe and secure download for the classic version of Skype will become more difficult.
That is why I've decided to add a safe download for the application here in the Hard To Find Tools For Cammodels article.  Microsoft's decision to end support for Skype 7 comes after  postponing a previous plan to do so, when thousands of complaints and even a change.org petition forced them to listen to skype users.  In case they didn't really listen and neglect to add the well loved features of the older version to the new Skype 8, you can still download the one you love here.
Recommended Reading:
Behind The Scenes Tech Ideas For Cammodels