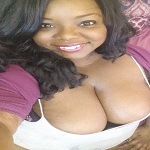 In 2016 the porn industry has evolved into so many sectors that Cammodel Technology has become a term that's sought out more than ever. How do I become a camgirl? What tools do I need to become a webcammodel? Well after the decline in DVD sales for the porn industry, streaming porn became the go to for adult entertainment. And not long after that viewers began turning towards live interactive porn. The popularity of cammodels has grown and now more people are seeing it as a viable career option. The Boleyn Models Network is here to supply you with the correct information on Cammodel Technology that will ensure your success.
Cammodel Technology Do's And Don'ts
I always recommend to new cammodels to acquire a Windows Based PC. While it is possible to cam with a Mac, a large number of cammers will find the software required by the major websites to be incompatible. And not only the software but you may run into hardware issues as well. Important devices like your external webcam my not work appropriately if using a Mac.
What You Will Need
Computer,An I5 or preferably an I7 desktop. You can use a Laptop instead of a desktop. However most Laptops cannot be upgraded and overheat very quickly due to space limitations. If you purchase a Laptop a few benchmarks to check for are:
-8gb ram. Having a sufficient amount of ram ensures your ablility to multitask while live streaming. Many sites like Streamate will require you to use software like the Adobe Broadcaster or the new Streamate Broadcaster. Having more memory can make sending out sales items to paying customers a lot easier. If you have a desktop you will be able to expand your memory to at least 16gb of ram. Although destops aren't as mobile as a laptop they are far better for upgrades and keeping your cpu at a lower temperature.
[Editor's Note:  Macs are strictly for hipsters writing their screenplays in Starbucks.  Never let your college (or previous highschool), who had gotten their labs filled with discounted/free Macs as a marketing ploy, convince you otherwise.  They are NOT for cammodels and no website is going to bend over backwards to accommodate you as a "special needs" Mac user.]
Recommended Webcams
An external webcam will create a smoother and a more crisp image than the built in webcam that comes with your laptop. Most internal webcams are too grainy and lack the ability to stream in true HD.
-Logitech C920 found at most Targets,BestBuys and Office Supply stores. You can even get it online at Amazon. Be sure to do a price match for the item at customer service when buying your webcam in stores. The Logitech C920 Is the gold standard amongst cammodels.
-Logitech BCC950 is a bit on the pricey side at around $199, but it does come with a remote that makes zooming in and out very convenient. Also it only streams in 720p vs the 1080p with the C920
-Microsoft LifeCam Studio, often times people will say that this one is comparable to the Logitech C920. I will have to disagree. The colors on this cam tend to be washed out even after configuration. Also it uses more of your cpu than the C920. Ultimately you want to keep your CPU as low as possible. Not a bad cam but if you have the choice, get the Logitech.
-Razer Stargazer coming soon. The worlds most advanced webcam and has the highest frame rate of any other webcam on the market. However to stream with this device you will need a powerful PC with an I7 Processor.
High Speed Internet 

When you contact your ISP Internet Service Provider, be sure to ask about their upload speeds. When it comes to Cammodel Technology and live streaming upload speeds are more important than the download speed. Depending on the site you choose to work on what is required will vary. Personally I don't like to stream on any camsite with no less than an upload speed of 5mb. It is completely possible to stream on sites like Streamate,Imlive and Cams with less. But I would definitely recommend getting an upgrade as soon as possible. Also you should always hard wire your system to your modem with an Ethernet cable. This allows you to have a strong and uninterrupted signal while broadcasting.
[Editor's Note:  Wifi isn't just "something you shouldn't do", its fast becoming "something you can't do" on a lot of sites.  Several sites are going the high-road tech route (including Streamate and LiveJasmin) and wifi simply isn't up to their demands.  Some websites have opted for the low-road route, making themselves very mobile friendly for both streaming and for the clients, so keep an eye out for that as well.]
Lighting
Having great lighting can be so important and increase your money. Its so key and often times over looked. In fact you may be able to slide with a low end computer and less expensive webcam if you set your lights up correctly. Practice in the mirror and figure out what your best angles are. Try to avoid casting shadows on your face while accenting problem areas. One key move is to use Three Point Lighting as your guide. You will want to place your lamps BEHIND the webcam to the left and the right. Placing soft filler lights behind you can give a nice warm glow in your background.
Recommended Lighting
-Low end dupes are Five Finger Lamps found at target. They cost around $19.99 and $30 with light bulbs. Remember place the lamp behind the webcam and turn the lights upward. Avoid shining it directly on your face.
-Umbrella Lights more expensive but definitely a good investment. They provide a broader light direction and can cover a larger area.
-Soft Boxes are more directional and can give a very softglow when placed closer to the subject. These are even more expensive but well worth it for a professional cammodel.
For More Information On Cammodel Technology Plus Tips On How To Get Started View Our Youtube Channel