After months of researching the internet for infinite wisdom on cammodel forums scouring thread after thread in search of camgirl tips, you've now decided that you're ready to take the plunge and and turn on your webcam. However it's quite possible that you stumbled upon this very blog and read all of the articles in regards to cammodels and social media. How to Create A Cammodel Blog, Cammodel Branding and even what sort of technology you will need to get started. And if you've read all of that then surely you came across the Boleyn Models guide to Camroom Decor On A Budget.
Getting started can be a tad overwhelming for new cammers and at times even veteran performers. Not only can being green and fresh out of the gate cause a certain level of anxiety but the added fact that most models won't make it beyond the first three months can be daunting. At this point you really should ask yourself how much money should you invest in your new business and how and where to spend that money?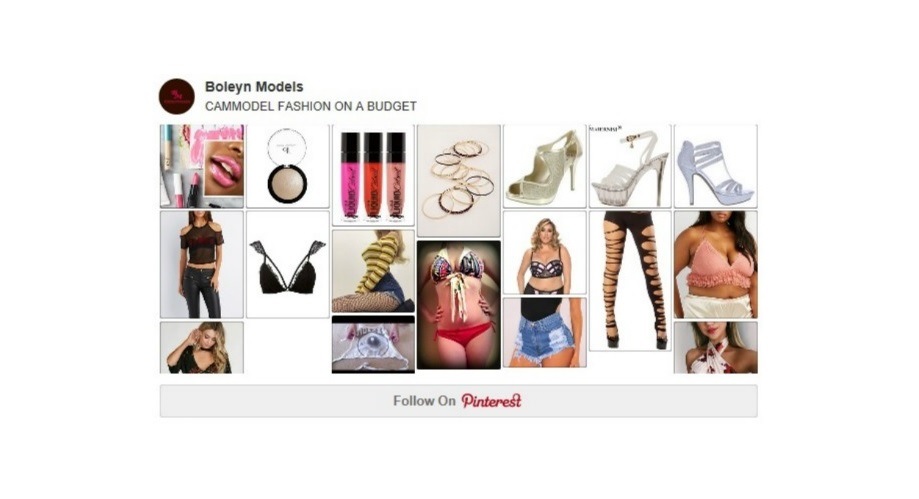 Let's assume that you already own a computer with at least an 8th generation i5 processor (i7 Processors Are Preferred).  If so you're already off to a great start. But even if that's the case and you've set yourself up with high speed internet, there may be very little money left to invest in sexy cammodel outfits and makeup.  To remedy that problem I'd ike to suggest my own personal tips for Cammodel Fashion On A Budget and how to rummage through your closets to make modifications on items you may already own. The truth is most models spend very little when it comes to their online attire. It's not always necessary because the quality and the fine details that appear in upscale items like lingerie from Agent Provocateur or La Perla isn't that obvious while your streaming live on cam. One other point I'd like to make is…most men CAN'T TELL THE DIFFERENCE! I and many other's have decided that it's best to spend the bulk of your money on things like high end gaming systems, lighting and high speed internet. Besides most of your clothing will just wind up on the floor anyways. 😉
The Essentials Of Cammodel Fashion While On A Budget

Be sure to checkout low budget fashion stores like:
Walmart: Yes Walmart is amazing when it comes to cheap jewelry. Items like gold bangles, costume jewelry (they'll never know it's fake) and even push up bras.
AliExpress: This is the mecca of all things Stripper Fashion loaded with platform heels made from lucite and all the glitter dresses any adult industry performer can consume. Pro tip- be very sure to check the ratings for each buyer.
DIY Fashion: Don't throw away those old t-shirts. Cut them up instead and turn them into a sexy off the shoulder crop top. Complete the look with a pair of DIY denim cut off shorts. Denim hot pants have never let me down.
Drug Store Makeup: My personal favorites for drug store makeup is e.l.f and nyx cosmetics. Not only are these makeup lines affordable but quite often you can find dupes for high end items from places like Sephora and Ulta.
In addition to the aforementioned cosmetics there's Juvia's Place, ColourPop and Makeup Revolution when it comes to budget friendly make-up. If you have any suggestions on how to create fashionable looks for cammodels please share them in the comments below or follow us on Twitter @BoleynModels.