If you've mastered the art of day planners and scheduling your cammodel career around your vanilla side job, plus school and family commitments, you probably have all the apps and understand that time is a currency not to be wasted.  My personal favorite app for managing my cammodel business is TimeTune because it keeps me on track with scheduling. and your to do list, stop reading. Get back to work with your bad self and make some money, this article is not for you. If you are like me and find yourself spending a week binge watching Orange is the New Black, feeling guilty about not keeping to a set schedule, only to be hustling double and triple shifts at the end of the month so you can pay your bills on time, then get ready. It is possible to overcome camgirl procrastination without feeling like you are back in corporate America punching that 9 to 5 timeclock, while still making consistent money.
You already know the importance of setting goals, and that it will directly impact your success in this industry. Impractical goals are overwhelming and will set you back, often the breeding grounds for procrastination. When I first started out, the money I earned as a camgirl was on par with working at a call center or a gas station. I would see other girls sharing their income on camgirl forums and realize I was nowhere close to being the camgirl Queen I had envisioned for myself. To get where I wanted to be I set overwhelmingly lofty goals. I made impractical schedules for myself that included 60 hours a week camming, as I was trying to build my brand as camgirl queen of the universe. I would love to tell you that tenacity and determination paid off, I followed my schedule to a tee and now I wipe my booty with hundred dollar bills. The actual story is quite different.
Week after week, I put in one or two of my 10 to 15 hour a day shifts, find myself needing way more sleep than my schedule allowed, before finding myself avoiding work altogether when faced with the daunting expectations of an unrealistic goal. I had arrived at camgirl burnout. For a long time I found myself caught in a vicious cycle of working too many hours to pay the bills before procrastination took its toll and I was not working at all for days at a time. My sleep schedule would get off track, which led to me not working at all until I had cycled again to the time of day I had carved out for myself to work. Setting realistic goals has been crucial to my success, while improving my overall consistency as a camgirl. Instead of committing to working 10 hours a day at the same time, (or even 5 hours a day at the same time) I have learned how to make commitments to myself I can keep. While society tells us there are 7 days a week and 24 hours in a day, I have rejected that ideal. Part of the reason I wanted to work for myself was so I could work hard on my own schedule, which I have learned fluctuates (blame the terrible insomnia I have had since birth). Working at the same time on the same days is something I have yet to master (and if you have I want to tell you congratulations and also, please tell me how you do it).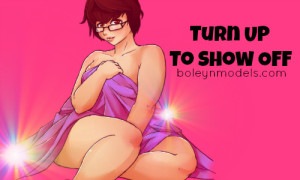 What Cammodel Commitement  Can I Keep?
I can work every single day. For me, the sweet spot of averaging about what I want to make in a day is 5 hours, so that is the goal. I wake up, have breakfast, get pretty, clean up my cam area, log on and make my money. After that the day is mine to work on other activities whether it's making content, buying groceries or watching a movie. I fall asleep when I am tired, and I sleep without an alarm. I still use a day planner, but as a tool to track my success rather than to plan my future. At the end of the day I write down how many hours I worked, how much I made on each site I worked, and any other accomplishments I achieved that day. I keep notes of any impending deadlines (custom videos anyone?) or appointments as they come up, and I track how much money I am making every day, week and month.The motivation of watching my income grow keeps me on track of working that 5 hours every (most) days. Perhaps that time every day alternates between working on your website or custom videos instead of camming. Keeping a routine is more important than following a set schedule.
What about losing business because my fans don't know when to find me? Won't they get attached to other girls and I lose their business? I have heard this argument before, however it has not been the case for me. When I cam, I am completely and undivided in building relationships with those fans. Because I cam at different times every day, I have access to people I wouldn't meet if I was only on only from 6 to 10 pm every day. Because I have had sufficient sleep and downtime in between shifts, I am able to focus completely on building those relationships. Stressing about how much money you've made is a great excuse to log off out of frustration and procrastinate another day. The connection a fan feels with you is what builds loyalty, and you would be surprised how often they will schedule their life around you. They have the camsite alerts that you are online. They follow your social media when you announce you are going live. They make it a point to schedule their life around you. Making yourself available more often and building that relationship ultimately gives you enough around the clock regulars that it doesn't matter what time you cam, you can make money at any time.
You chose this career because you wanted to be your own boss with all the freedom that entails. Running your own business can mean working a set schedule, and for a lot of people that works. We have the luxury of choosing for ourselves what works for us. Keeping the main ingredient of consistency in your routine whether that means punching a clock or simply making a commitment to cam and be productive every day, you have the freedom to carve out your own brand of success.