Camlink is the latest in video capturing technology from ElGato a leader amongst the gaming community.  They are known for creating tech accessories and content tools for streamers who mostly utilize platforms like YouTube and Twitch. However because cammodels are the OG's when it comes to live streaming many of these tools can also be used for live camshows and recording fetish content. Gamers use webcams to record and capture live game action. Cammodels use webcams to record and capture live bedroom action. It's basically the same concept except we did it first!
Perhaps some day tech companies will acknowledge the cammodel community as being a major source of inspiration for many of their streaming gadgets?  But for now content creators looking to stream high quality content on the go without the hassle of heavy equipment the Camlink from ElGato can simplify the process.
What Is The Camlink?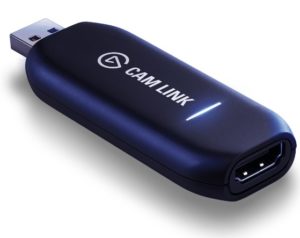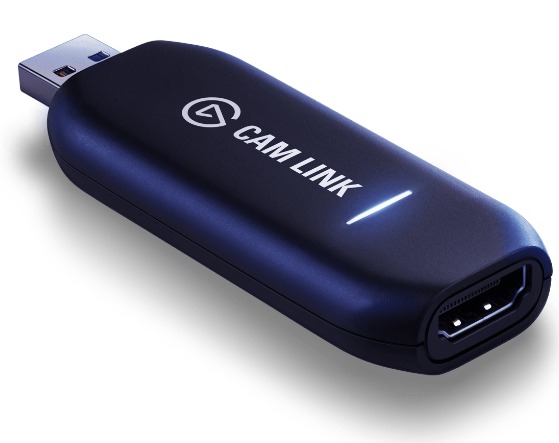 It's a device that will enable anyone to turn most high definition cameras like a DSLR, camcorder plus action cam to your PC, Mac or Tablet with the use of an HDMI connection. In most cases making this sort of connection between a DSLR as a webcam for live camshows or content creating will require far more equipment, time and money than the Camlink device which is the size of a usb flash drive. One other quick set up bonus is it's completely plug and play as long as your computer is equipped with a 3.0 usb port.
Why Would I Want This?
I love gadgets and new technology as do many other cammodels looking to up their game in the world of camming. Like many cammers I've gathered a very large collection of cameras from outdated Logitech Webcams to camcorders like the Sony Handycam.  Currently my favorite camera to use is the Canon EOS Mark 50 ll, that provides a sharper more detailed image than any webcam could possibly achieve. DSLR cameras are also great for low light settings and creating cool ambient aesthetics. Basically by using high end technology I'm able to stand out from the competition and create content of a greater quality while increasing my rates. I understand that making the decision to upgrade your tech can be costly and this is why I recommend looking for alternatives that could potentially work with something you may already have at home.
The Alternatives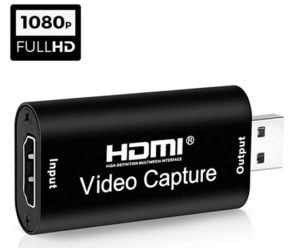 Due to COVID-19 the Camlink by ElGato was on back order and the marked up prices were through the roof. Pre-pandemic a camlink device sold for $129 usd and previously I considered that price point to be fairly reasonable. Especially when the alternative at that time consisted of multiple pieces of hardware and software coming in at $300+ to convert a DLSR into a high grade webcam. Now we have less expensive HDMI Video Capture card devices all over Amazon. They're retailing for as low as $19 and as much for $40 if you purchase the more advanced card with a loop component.
So far I've been able to live stream on platforms like: Streamate, Skype, Discord and Youtube. Streaming with a DSLR camera a major step up from standard webcams like Logitech C920, 922 and even the Brio. After testing out each usb capture card I learned that the quality comparisons between the branded ElGato device and the no name HDMI gadget was minuscule. The greatest divide pertained to price and availability. Although they've been on the market for quite some time, there isn't a ton of chatter regarding them? Therefore I would highly suggest picking up the cheaper capture cards before the price gouging begins.
More Reasons To Create Content On The Go
Almost a year ago I received the Logitech C922 Pro Stream Webcam that supposedly came equipped with green screen technology powered by Personify ChromaCam software. I was really excited to try it out but unfortunately the green screen technology did not measure up. The streaming quality of the C922 Pro Stream is still one of my favorite webcams but during my review I came to the conclusion that achieving a truly flawless green screen environment was best done with a physical screen and not just through software. And that is where the extremely compact Collapsible Chroma Key Panel also by ElGato comes in. It's easy to use and transport making both very sensible for content creators on the go. Learn More About Camgirl Life & Time management For Content Creators.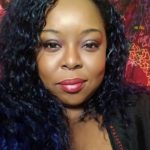 About the Author, Taja Ethereal is a tech loving girly girl who loves perfume and performs camshows live on Discord. When she's not creating weird and peculiar fetish content for depraved kinksters you can find her at the beach.