When you're a solo camgirl performing live on cam it sometimes becomes a bit stagnant, but if you have the option to do couples camming this is a great way to change things up. Having a cambuddy or partner can be a very rewarding experience,  and in addition it's also a great way to make lots of money.  Couples camming is wildly popular and lots of people love watching these sort of camshows online. And there are different combinations when it comes to couples camming that can work really well depending on which camsite you perform on. Each camsite has it's very on culture and may dictate whether or not the top couples are as follows: boy/girl, girl/girl, boy/boy and trans. Currently I would say that the most popular combination would be girl/girl shows on most camsites, but sites like Chaturbate appear to be a great option for transgender cammodels who'd like to perform as a couple. Despite the many different options and variety of shows made available from a diverse group of cammers, the top two camsites for two girl shows are still MyFreeCams and Streamate.
How To Connect With Other Cammodels For Couples Shows
A great way to coordinate meetings with other models can be through social media. When you take to platforms like Twitter and let people know you're looking for models in a certain area, lots of cammers will reach out. However I've actually found it to be more difficult than most would think to find local cammers due to things like region blocking. Also due to internet privacy most models will not list their  actual location. For a the longest time I had no idea my that one of my cambuddies lived in my home state until I sent out a tweet stating my interest in couples camming. I wanted to try something different and thought it would be more fun to have someone live to interact with.  So I let it be known that I was interested in doing two girl camshows. And I'm so glad I did because as a result I've discovered that working as a team helps with building a larger fanbase by merging each cammodels  following  together. Together we were able to form a power team and draw an even larger audience than if we were solo camgirls.
Orchestrating the actual meet up doesn't have to be stressful. I'd suggest starting off  with a discussion going over your comfort zones. This way it will make the meeting much more pleasant. Some people also prefer to bring their partners or a friend to make it "less awkward" and have someone there that they are comfortable with. When you discuss the meet up make sure to clarify if you'll be bringing other people. A good way to meet up is in a public location and doing an activity, like going bowling or doing something that provides a distraction from sitting around and only talking. While talking is important, the first meeting can put a lot of pressure on both parties. The most important part of meeting up with another model to cam together is to make sure that you actually click, while some people can get away with doing content or camming upon their first meeting, it is definitely not for everyone. Meeting and discussing boundaries and getting to know each other will alleviate a lot of the stress that comes with camming together, because building a friendship is sure to make you more comfortable. Camming together is a sexual relationship, and forming a sexual relationship with someone requires some level of comfort.
Reaping The Rewards With Two Girl Camshows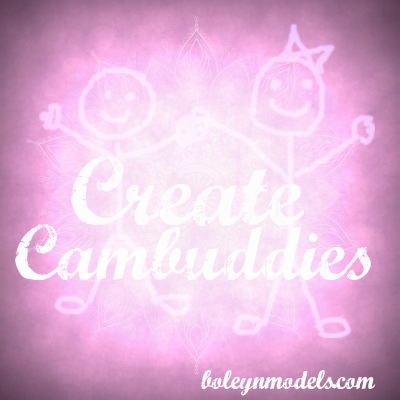 One of the biggest benefits to camming with a partner is that you have a friend that you can relate to and experience camming with you. It is very hard to find people who actually understand the adult industry and all the intricate details that come with it. Things can be very complicated in the world of camming from technical stuff to fetishes, and customer entertainment. Having to explain all of that to a person who doesn't cam can provide a mild headache and of course theirs the stigma of being a camgirl.  Discussing it with someone who has firsthand experience as a cammer is quite a relief. Since both parties understand camming it also provides for greater brainstorming, problem solving, and money making tactics. Another cammer may have experience in a specific thing that you have not encountered yet, which will allow you to broaden your knowledge on camming and further benefit your own career. Working together will also bring your customers together, which is a really great experience. Not everyone realizes that camming is very community driven, not only within the models but members also develop friendships when they both follow a specific model. So by working with other models you're giving your fan base an opportunity to expand their community which will ultimately benefit both models camming together since the members will motivate each other to support you.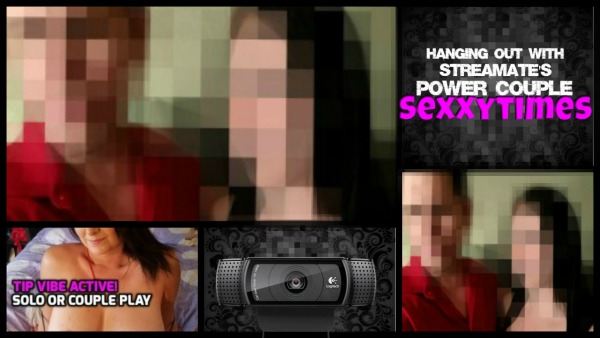 Camming with a romantic partner who doesn't have cam experience can be a little different but also very fun and profitable. In that situation, a lot of the time the more experienced person will get to "run the show" which will give you the opportunity to expand upon ideas you've had and make them a reality. It also can improve your relationship because it gives your partner an insight into your job which some partners don't get to understand unless they experience it first hand. It is also a wonderful experience to try things in your relationship that you may not have gotten to try before. Camming is such a fetish rich community that when people cam together, they get asked to explore a lot of things they may not have gotten to experience otherwise.
When you cam with another person, stay true to yourself and your limits. A lot of people can feel "peer pressured" around others, and when it comes to camming it can be very serious and can lead to doing things you may seriously regret. Establish a list of limitations, and make it clear not only to your camming partner but also to yourself that you will not do the things you discuss beforehand. No amount of money is worth the loss of your self respect or you feeling uncomfortable, and even if someone else participates in the thing you are against participating in, don't get down on yourself about it. Some fetishes, some actions, and some things are just not for everyone. You can't compare yourself to others camming style, because you are your own person with your own limits.
Make yourself happy, and your business and camming will flourish in return. Another important key in camming with others is protection and testing. Make sure the person you are working with has been recently tested and has a clean bill of health, because while camming with other people can be great it is definitely not worth risking the chance of contracting an STD. Also make sure you are using protection that you are comfortable with, such as condoms or dental dams. Not everyone feels like protection is necessary but if you are working with someone who would prefer that, accommodating their needs is the honorable thing to do. Stay safe and enjoy your time connecting with your community. For Information on how to become a camgirl
Follow @boleynmodels on Twitter.