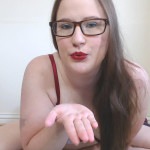 Selling videos on sites like Clips4Sale, ManyVids, and IWantClips in addition to through your camming sites is a great way to generate more income. A video requires effort just once, whether it sells two or 200 copies, which can translate into a nice additional egg to have in your basket. Creating great content takes time, though, and a different mindset than camming. Without an audience to keep you focused or a customer paying by the minute, it can be hard to stay on track. To get the most bang for your buck, you need to maximize your efficiency to supercharge your content creation time–and your income!
Planning & Preparation For Creating Videos
Cultivate a list of sources of inspiration for your filming. I like to browse through the recent content from both popular producers and my personal favourite fetish filmmakers to see what everyone else is up to. I use these sources as a jumping-off point, not as direct templates for video outlines. For example, a model's previews for her new oral fixation and spit fetish content might remind me that I haven't filmed any content prominently featuring my teeth and retainers in several months. Keep track of your ideas and flesh them out into whatever format of filming outline works best for you.
Divide your ideas into groups of videos that can be filmed in similar outfits and similar locations, but make sure that each group does not have too many similar fetishes within it. My primary filming location is in my cam room, but I try to use different angles within the small space to feature different backgrounds. Occasionally I will film videos in other areas of my house to add visual variety.
Try using a calendar to schedule your content release dates to ensure that you spread out videos with similar outfits and backgrounds. This will help when building a collection of fetish clips. Collect your outfits, props, and supplies together before you start filming. I like to lay everything out the night before, including charging my camera battery and making sure I have a spare SD card available in case of disaster. Don't leave anything out: make sure you have extra lube, your toys are all clean, and keep makeup or baby wipes close at hand for any required touch ups. I like to add a bottle of water and some snacks with me to avoid even the slight distraction of leaving the room, but that's probably a bit excessively obsessive for most!
Shooting Your Cammodel Clips
Set aside a sizable amount of time while scheduling enough time for each planned video to avoid rushing. I like to dedicate an entire day to filming 8-10 videos when possible, but how often you shoot and how many videos depends on your content release schedule and the length of each clip. I find that I can shoot roughly 20-30 minutes of good raw footage in an hour, but keep track of what you accomplish the first few times to figure out the best scheduling for your own purposes.
Tips For  Choosing Your Wardrobe: Try "Stacking" your outfit changes for maximum efficiency. For example, if you have 3 videos where you'd like to wear stockings, choose 3 different outfits that can use the same garter belt and stocking combination, just swapping out the bra and panties. If you strip naked by the end of a certain video, use that video before any more complete outfit change to save time.

A Cammodel Tip For Custom Videos: I highly recommend filming them on a different day or filming them first so that you are at maximum energy and focus to get the content just right.
Video Editing
Keeping your raw footage organized is critical to ensuring editing is quick and easy. I pop my SD card into the computer at the end of every day of shooting and pull the footage into a folder labeled by date. I usually edit on a different day, so having it all in one place makes it easy to find. You may want to rename the individual files to indicate which video they're for, especially if you filmed in several segments for one video.
Take notes or write the clip descriptions as you edit to save time and confusion when it comes time to upload and list your clips.
If you make custom preview/ trailer videos, edit them at the same time as you edit the main video. Create your promotional images and GIFs at this time as well. Render any alternate formats at the same time, too.
Keeping one folder that contains your watermarks, title card templates, and credits makes things much quicker. If you upload to multiple sites, ensure that you keep track of what is and isn't permitted for watermarks etc, and save the appropriate versions clearly labeled for easy replacement. If you have changed your watermark/credits/title format, move the old files out of this folder to avoid confusion.
Uploading Your Videos 
If you upload to multiple sites, make sure you don't schedule the video to come out with auto-tweets on more than 2 sites per day. I release my videos on C4S and MV in one day, and then I hit 2 more sites the following week with the same videos. Some customers buy from multiple sites, and some are loyal to just 1 site, but this method means you get extra promotion for the same video later on.
I would recommend signing up for more than just one clip site because different sites have very distinct demographics. Start slowly when deciding which clip site works best for you and your lifestyle. My personal preference is to focus on two video-only clip sites and two additional sites that also allow me to sell other services and items. Once you get the hang of uploading videos and scheduling in advance you will then be ale to copy and paste video descriptions plus tags with ease.
How Do I Promote My Camgirl Videos?
Tweetdeck for advance video scheduling. I use the GIFs I made when I edited my videos (9MB is the maximum size that Tweetdeck allows), any appropriate hashtags, and I make sure to tag any accounts in the relevant fetishes, which may include models, producers, or fan accounts. I try to schedule at least 3 of my own tweets for the 2 weeks following the video's release to complement any auto-tweets sent by the sites I have uploaded to.
If you have screenshots or promotional images that fit with Instagram's terms of service, you can use an app like Buffer to schedule an Instagram post as well.
For models with Snapchat accounts, uploading an appropriate image and using the new "swipe up link" feature to link directly to the video on your preferred site can be a great way to increase views and sales. Unlike other promo options, this can't be scheduled ahead of time, so try setting a reminder in your phone to make sure you don't forget.
Creating a consistent video release schedule can seem intimidating, and you may need to schedule several filming slots before you have enough to begin posting. If you maximize your efficiency, though, you will see results from releasing a steady, regular stream of content, and your bank account will soon see the plus side!