New DMCA takedown service BranditScan partners with Boleyn Models. Our primary focus is to partner against piracy, while helping content creators protect their privacy. This will be a partnership born from years of experience in the adult industry and recognizing the needs of adult content creators.  Along with our daily pay service and BranditScan's DMCA expertise we've decided to be a part of the solution.  Together we can give creators the proper tools to control their business.
What is BranditScan?
• They provide full visibility on all infringement links
found for your brand.
• They scan up to three brand name variations on
a growing list of 150+ websites.
• BranditScan will remove links from Google & Bing.
• This DMCA service will send out crawlers to search tube sites, cyber
lockers, subreddits, pirate sites & more.
• Their job is to assess top Google links and
keywords associated your cammodel business. 
BranditScan has the ability to protect our creative content from the following sites within our network.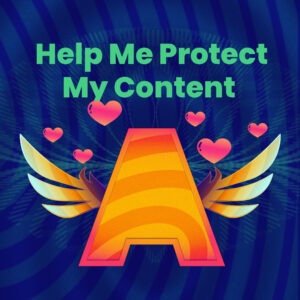 Along with their new launch they're already cooking up new ideas to make their DMCA takedown service more useful. Starting this week they will be launching a gifting feature called the  'Guardian Angels'.  This feature will provide fans of creators the ability to purchase a premium plan for their favorite performer. Essentially, you the performer can be covered for zero cost. There are more ways to save money when using this service.  
As a BoleynModels network partner, they're offering our content creators a 20% discount on the Premium plan. Rather than $45 USD, BoleynModels would benefit from BranditScan' protection for only $36.  Concierge service will be available to help creators be proactive against doxing, hacking and privacy issues.
If and when your privacy has been breached, BranditScan intends on advising models on the next course of action that's most beneficial to you. The bottom line is we'll have a stronger business knowing that we can create and breathe a little easier.  Let BranditScan take care of the dirty work while your creativity flourishes.