For most cammodels I think we can all agree that how we decide to decorate our camrooms is in many ways an extension of ourselves and a way to show off our personalities. This is especially true when you're a new camgirl wanting to make a lasting impression during your very first live stream. So much attention is paid to
camroom decor
and frivolous details like pillow arrangements, that quite often the basic requirements to set up a high quality stream are overlooked.
I confess that I fell for the allure of  black sequinned backdrops and seductive dark satin bedspreads for far too long before I realized how much my lighting sucked. At least six months had gone by when I  was finally able to admit that my "mysterious" color pattern was absorbing the light. And to add to this equation, there were extreme issues with camera angles, audio distortion and general confusion. Looking back on it all..I was a hot mess.  And at that time my only go to guide for camroom setups were the perfectly decorated abodes found through out camsites like Streamate and MyFreeCams. It was a solid year before I realized that for most there was plenty of behind the scenes technology responsible for those amazing live streams.
Once I realized that it would take more than cute bedspreads and posters to make my chatroom come alive I begin to invest and upgrade my cammodel technology with a few gadgets here and there.  With time my streams begin to resemble those of the professional cammers that I adored and had admired during my first year as a camgirl. Now that I have a few years under my belt, I'm going to share a few of my favorite tech items that I use daily to upgrade my hustle and help me cam with ease.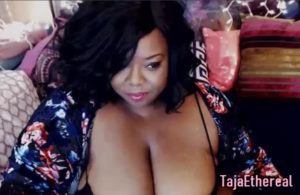 The behind the scenes action isn't always pretty or at least as pretty as they appear to camsite viewers. But one thing I've learned is it doesn't really matter as long as you get the desired effect while live on cam. I've seen many cammodel setups and some are perfectly streamlined while others appear to be held together by a shoestring, but in the end both methods worked to produce an image that was inline with the performers persona. Sometimes all it takes is a little ingenuity to pull everything together.
The first gadget I'd like to mention is the ElGato Camlink a capture card that I've previously shared here on the Boleyn Models blog.  It's a device that will enable anyone to turn most high definition cameras like a DSLR, camcorder plus action cam to your PC, Mac or Tablet with the use of an HDMI connection. In most cases making this sort of connection between a DSLR as a webcam for live camshows or content creating will require far more equipment, time and money than the Camlink device which is the size of a usb flash drive. One other quick set up bonus is it's completely plug and play as long as your computer is equipped with a 3.0 usb port.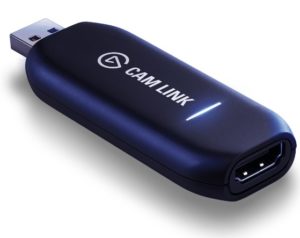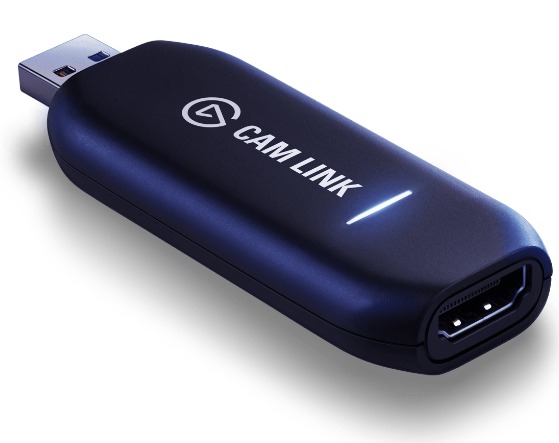 Wireless keyboards are amazing!
If you're a cammodel who likes to move around quite a bit and doesn't like the idea of being confined to a desk directly in front of your computer, consider adding a few items to your setup. One of my favorite things to use are wireless keyboards, whether I'm streaming from a desktop or a laptop I rarely fall in love with the standard keyboard that comes with most rigs. Especially when it comes to laptop keyboards because I find most of them to be insufficient and off balance. But if you have something like the Logitech Keyboard K400 or my new favorite the Rii K18 3 color led wireless keyboard you can take a step back from your computer and lounge on your bed while getting comfortable.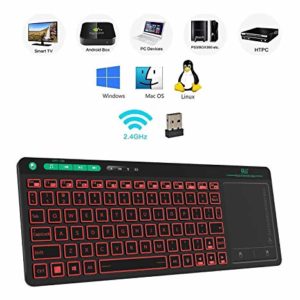 What I like about this one is it has a built in touch pad in place of a mouse. Plus it has led lights for low light settings. And both keyboards are under $30.
One last thing I'd like to add about using wireless keyboards is how useful they can be if you're working with a laptop but prefer something similar to a desktop. Or if you're as blind as I am you may want to connect your laptop via an hdmi cable to a flatscreen tv and use that as an external monitor. Between my 27 inch Samsung TV and my wireless keyboard I often forget that the entire setup is powered by the laptop I have off to the side. Laptops are AWKWARD.
Camera Angles And POV Tricks: How On Earth Do They Do That? 
I don't know about you guys but I am all thumbs when it comes to moving my camera around. Before I discovered what an articulated arm was, my coordination was completely off! It would take me so long to re-adjust my camera that I'd groan each time a customer requested a POV camshow. POV stands for point of view and they are highly requested. Way back in the day I created my first contraption by deconstructing a articulated arm lamp and hot gluing a wine bottle cork, mounted with a tripod head, attached to a GoPro clamp at the very end of it. Yes, I am the cammodel's MacGyver. Luckily I've been able to find less complicated setups that are far easier to assemble.
If you decide to order the mount above you will need to order a deskclamp mount as well.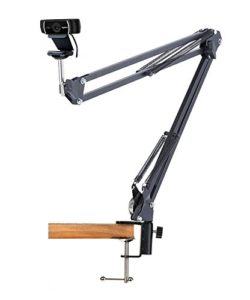 Why Do I Need This, You Ask?
Just imagine you're performing a show where you start out on your knees simulating a POV sloppy bj and then suddenly your customer wants you to twerk in their face! Having one of these can make your movements appear more graceful and fluid. Its also great for POV giantess and strap-on shows.
Monopods are nothing new but this one from Neewer is the cheapest I've found so far. It's sturdy and properly holds up my ring light without any issues. The intended purpose is to have as much floor space leftover in my camroom as possible. Sometimes using tripods can make your area to clunky and less streamlined. If you're interested into creating your very own "Go Go Gadget Desk", then definitely take a look at the Neewer Monopod. It's compatible to the ElGato Multi Mount at just a fraction of the price. Plus it's not on back order like all of the other ElGato products  due to Covid-19 and the rise in work from home jobs. 
Conserve Your RAM And Use Bluetooth Speakers
My go to setup for camroom music is a Soundcloud playlist streaming from a smartphone connected to a bluetooth speaker. I recently purchased the 808 Canz Glo wireless speaker and I love it. Streaming music from your phone instead of directly from your computer can help reserve your memory for more high powered applications like HD Encoders and webcam software.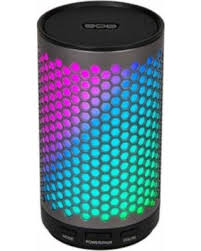 Depending on what cell phone service you're signed up with, you may be able to use music apps like Soundcloud, Spotify and Tidal data free! This can leave very little reason for tapping into your wifi signal at all. You can save your RAM and Bandwidth.
And I have one last suggestion to elevate your hustle and upgrade your technology, but this one is mostly for the phone sex operators bb's.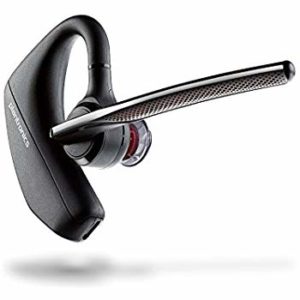 I can't recommend this device for live camshows, but I can say with confidence it works extremely well during phone calls. It has the most efficient noise cancelling apparatus that I've experienced so far and you can walk up to 98 feet away from your smartphone while in use. I've noticed an increase in complimentary feedback regarding voice quality as well. It's a nice little headset and I rarely take calls without it.
That's all I have now for this edition of #TajaTechTalk for Cammodels but be sure to follow us on Twitter for more hustle tips and tricks @boleynmodels.
About the Author, Taja Ethereal is a tech loving girly girl who performs camshows live on Discord. When she's not creating weird and peculiar fetish content for depraved kinksters you can find her at the dog park.