5 Things To Consider When Rebranding Your Image
If you've decided to become a cammodel then I'm sure that at some point you've thought about your image and what sort of shows that you'd like to perform. Most of us start out by choosing a name that will no doubt describe who we are and send a message that's both catchy and impactful. But what if you get it wrong? Or the name that you decided on doesn't match your current persona? If you've noticed that your sales are down, It's very possible that your cammodel business is in need of rebranding. However before I talk more about that the effects of giving yourself a reboot, it's important to understand that things like how you wear your hair and the theme of your camroom are all apart of branding. You may not of realized this when you adopted a name from your favorite comic book or video game, but you were entering the immeasurable realm of online marketing.
1. Why Do I Want To Rebrand Myself?
A few very important things to keep in mind whether you are just learning how to become a cammodel or you've already started, is understanding that this is a sales job. And just like any other industry there will be highs and lows when it comes to the amount of money that you earn. Going into a panic and wanting to make monumental changes in the way you run your business is a natural response. Knowing why you want to make those changes will help you with the rebranding process. Are your actions based on monetary gains and losses or a personal evolution?
2. Have I Changed Or Outgrown My Previous Style?
Now that you understand the why you can go a bit deeper into understanding your decision. Perhaps you started in the cammodel industry as a complete novice and didn't really put too much thought into your chosen name. Maybe you chose something that you thought would be funny (Pussybythepound) but doesn't accurately depict the image that you want to project. Over the years my performer name has gone through an evolution and I can now say that I'm comfortable with those changes.

When I first started I was kinda all over the place and had chosen a name that left many viewers with the impression that I was into hardcore masturbation. I am not. I like to cater to weird and obscure fetishes that actually have very little to do with masturbation. SPH, Cuckold Fantasies, Goddess Worship etc. So from there I created a secondary name that acted as a companion for the original: Taja Thick, which over time became Taja Ethereal. I feel as though this name more accurately depicts who I am as a person. However much I've changed throughout the years my ultimate plan is to retain the name I started with and work it into a separate brand for bbw performers. In this regard I haven't lost or abandoned a part of my original hustle, but now I can just funnel it into a different direction.
3. Is My Message Clear?
Since childhood most of us have been taught that labels are a bad thing and that allowing yourself to be categorized is regressive. The truth is everyone and everything is labeled. And it happens almost immediately. Also since childhood we've learned how to identify products based their labels. Using specific branding techniques for products(cammodels) helps the consumer(horny men) identify what kinks and common interest that the two may share.
So once you've decided on what suits your own personal taste make sure it matches what the customer sees. Are you clearly conveying the message? This part becomes complicated because sometimes interpreting a visual image can be wildly subjective. If you've decide that you want to go the sex kitten route circa 1940's pinup girl, but you only manage to wear t-shirts and panties while on cam, then your message is poorly executed. Maybe in time you can build up the proper wardrobe and props that supports the desired brand. But until what you want to project and the image that the customer sees matches, your level of engagement will suffer.
4. How Do I Stand Apart From The Competition?
As today's technological infrastructure increases so does the number of models signing up to perform online. Because of these growing numbers, getting lost in the crowd of new and innovative cammodels can become the bane of any veteran models routine. How to stand out and what makes you different are additional questions that you should be asking yourself. Sometimes as previously stated that because this is a sales job and when you work for commission it's absolutely imperative that you keep things fresh and up to date. This doesn't mean that you need to completely reinvent yourself to stay competitive. But it's always a good idea to keep an eye on the competition and stay on top of the latest trends.
Currently I spend more time on Social Media platforms like Twitter and Tumblr than the average person(3.2 hours a day). And because of my research I'm able to spot trends and see what's working and what's not working. I'm not exactly sure what the correlation between women ages 18-26 and all things Japanese is. But I can tell you that its a seemingly hot topic and a dominating theme amongst cammers on token sites such as MyFreeCams and Chaturbate. Also alternative cammodels obsessed with Harley Quinn is another trend I see quite often. However I don't want to get into all of that 🙂 My point is competition is fierce and sometimes because so many are doing the same thing,  this makes it easier to decide what sort of  shows and services that you should offer. Does this mean that I'll start performing the art of Hentai? No but I may research it further and then decide if it fits with my own personal brand.
5. Who Am I & Who Do I Want To Be?
Finally, this last part may take a bit of soul searching and a honest self assessment. Hopefully by now you've figured out why you wanted to become a cammodel in the first place and why to this day you've maintained a cammodel existence. If you've been able to construct a personal brand that correctly translates your interest and abilities to your desired fan base, then consider yourself a success. Unfortunately self awareness and learning what works best for oneself  while staying competitive is lost on many people. Take a moment to really think about what motivates you and what sort of things that you're genuinely interested in. Once you've figured this out then deciding what sort of shows that you'd like to perform becomes more entertaining and not just to your fan base but to you as well. Knowing who you are and being comfortable with your new relaunch makes rebranding your older cam personal more fluid.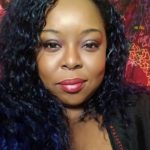 About the Author, Taja Ethereal is a tech loving girly girl who performs camshows live on skype. When she's not creating weird and peculiar fetish content for depraved kinksters you can find her at the dog park.